There isn't much that can top a red lip in terms of sex appeal, but it's always such a pain to keep up with throughout the night. Long-wear lipstick gets too dry, gloss bleeds everywhere, and lipstick fades away – so what's a girl to do? Follow these four simple steps and the perfect red pout can be yours!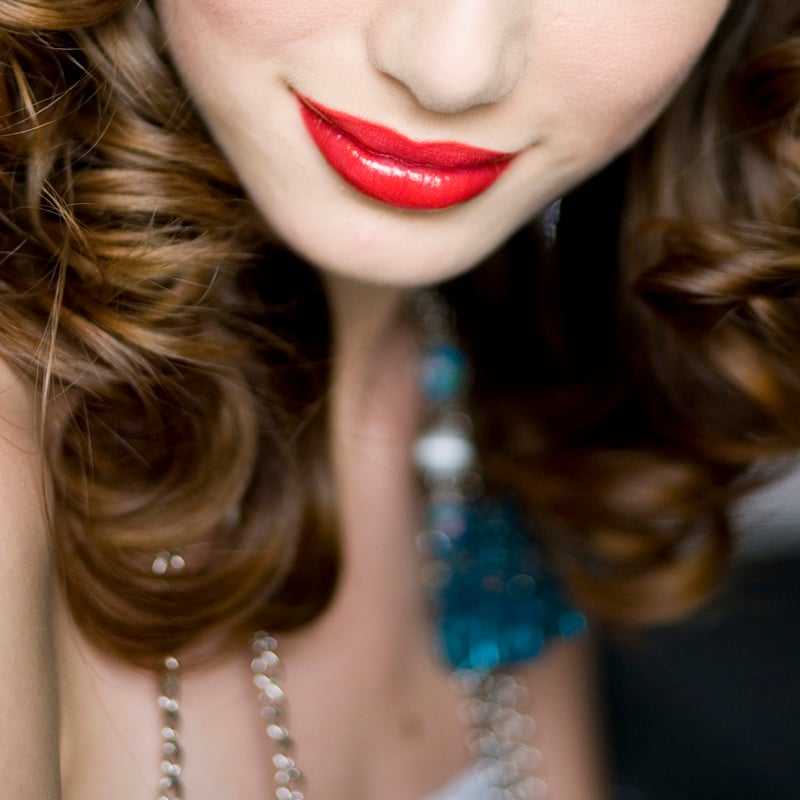 1) In order to prevent bleeding and fading around the center of lips, apply a lip liner in a shade similar to your lipstick. We like Paula Dorf's Lip Liner in Sultry. Make sure to fill in the entire lip, not just the perimeter.
2) Using a brush, such as the Eye/Lip Brush from Youngblood, carefully apply a base layer of lipstick. Chanel's Rouge Coco Hydrating Creme Lip Colour in Gabrielle is a gorgeous classic red.
3) Very gently apply a layer of a translucent powder. This works really well if you lightly place a tissue over your lips and then tap the powder on, creating a sheet of protection.
4) For the final step, apply another coat of Chanel's Rouge Coco Hydrating Creme Lip Colour in Gabrielle using the Eye/Lip Brush from Youngblood.
By filling the entire lip in with liner, the first layer of lipstick has something to hold onto, the powder seals it in, and you're left with the perfect red pout that lasts all night!
To wear or not to wear, would you wear this look for the holidays? Let's take a look at the beauty aspect of this scent style set. 
A red lip during a cold, wintry day heats things up and we think it's the perfect way to dress up any outifit! This lip color is a Christian Dior high impact weightless lipcolor in technicolor red, hawt!
Really highlight those brow bones and your inner eyes with a little lining and blending of a light colored eye liner pencil. Try Guerlain's crayon pour les yeux eye pencil in reflet blanc muave. For gorgeous eyes that really stand out, apply and blend to your brown bones, you won't believe your eyes, literally!
And now, onto Clean perfume by Dlish. Get that fresh out of the shower scent whenever you wear Clean perfume. This perfume is a refreshing floral fragrance, including bergamot, geranium, heliotrope, jasmine, violet, Damascus rose, and English lavender. Invigorating during day and sensual during night, Clean perfume is definitely one you must try!