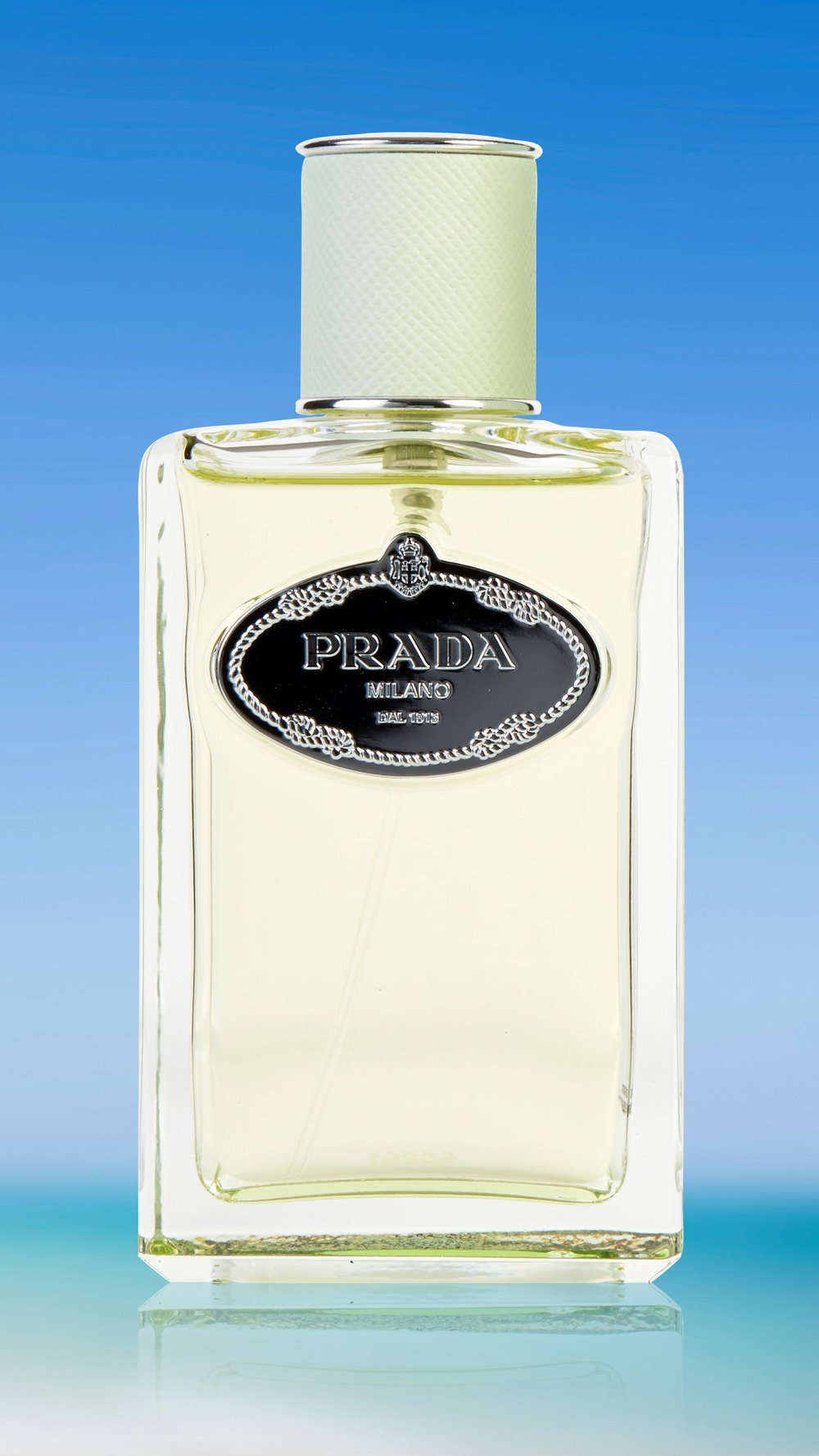 Iris is a very popular and loved note in fragrances. Rarely does it play center stage, and rarely is it done so perfectly. Infusion d'iris from Prada is without a doubt one of the most remarkable Iris scents out there.
This rich and sweet powdery beauty has notes of mandarin, galbanum, orange and orange blossom with a heart of iris, cedar and vetiver. The base consists of of incense and benzoin. These notes come together to create a beautiful powdery masterpiece. Amongst the clouds of soft iris you have a citrusy brightness and a warm sweetness. neither of these contrast with the iris, rather it helps elevate the powdery beauty and adds a touch of depth to the composition. With the richness of the scent also comes amazing performance. Excellent longevity, between 6-8 hours and a moderate amount of projection and sillage.
Overall if you are a lover of sweet florals, and rich powdery com,psitions in your fragrances Prada's Infusion d'iris is as close to a masterpiece as you can get, and well worth picking up.
Why pay full price from the department store when you get pay way less? Prada L'Eau Ambree perfume is the perfect way to bring a bit of style to your next casual occasion. This perfume is one that provides women of all ages a fragrance that features a mix of amber, citron, opoponax, patchouli, vanilla and rose de mai, truly creating an intriguing scent that is sure to turn heads your way. Check it out... Prada (for way less!).
The red lip is a 'super' staple on the runways, but this season, for Spring 2013, makeup artists stepped it up with an even, stronger lip. Many required 4 to 5 steps -(filling in lips with lip liner, layering with lipsticks, sprinkling power pigment on top - so there was this exciting play of texture and color. Because it was paired with luminous skin and a minimalist eye, it didn't look overbearing, but modern.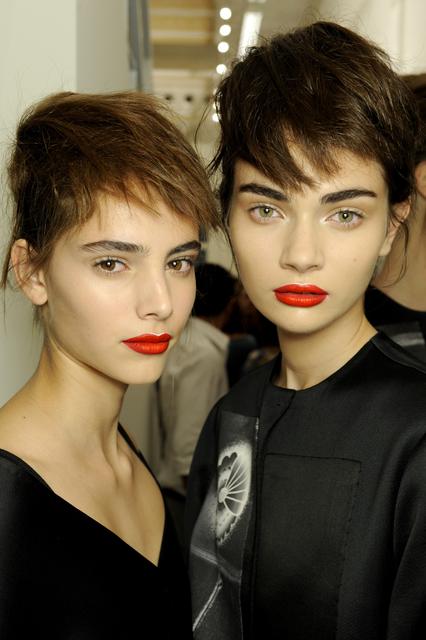 Photo: Prada Spring/Summer 2013, Credit: Beautypress.com
Anna Kim, a beauty editor at Stylesight says, "Red lipstick is the quintessential symbol of womanity, confidence and sophistication.Pink and lip gloss has youthful associations. Now, you see teenagers and twenty year olds wearing red lipstick all the time. I also think, on some subconscious level, it has something to do with separating yourself from reality tv culture (the Kardashians, Real Housewives, etc). These reality show ladies tend to favor a smoky eye with a glossy lip. So the red lip has come to stand even more for ladylike and sophisticated."
Who did it well on the runway? Prada, Jason Wu, Rochas, Loewe