Happy First Day of SPRING! 
It's time to ditch the winter fragrance and spring into a spring-y scent! I've hand selected our spring feeling perfumes, just for you! During this time of year, there is definitely a preference to smell as gorgeous as the beautiful, summery weather. 
Provence Spring perfume by Girard
The perfect perfume to start a fresh new season, this fragrance opens with notes of lemon, ylang-ylang, jasmine, clove and has a base of sandalwood. This scent would brigthen any spring day!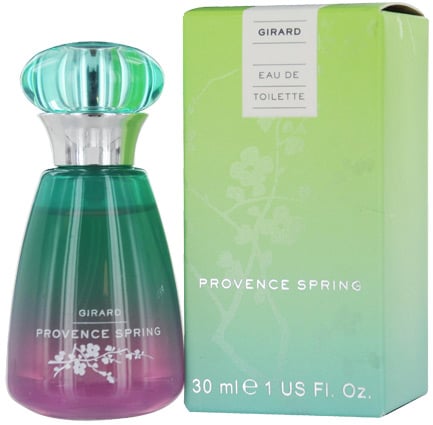 Burberry Summer perfume by Burberry
Ah, Burberry Summer perfume! We love this delcious scent, complete with notes of green apple, white musk, citrus, moss, freesia, waterlily, rose, woods.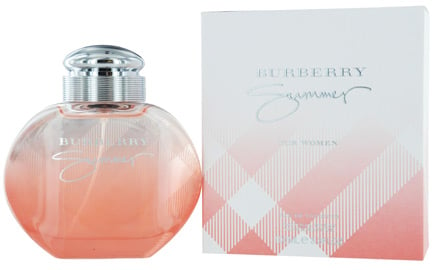 Creed Spring Flower perfume by Creed
With notes of jasmine, peach, apple, musk, melon, rose, ambergris, this perfume is the perfect bright & happy fragrance!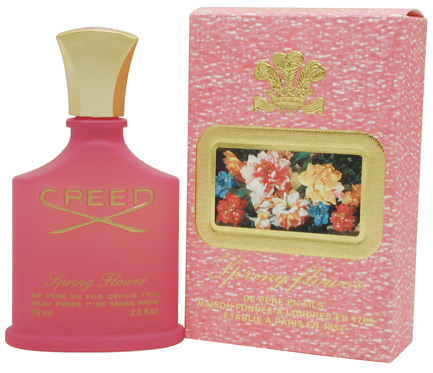 Euphoria Spring Temptation by Calvin Klein
 Flowery, earthy, and full of nature, no wonder it's a spring 'tempation'. Notes include pear blossom, amber, pink lily, white sandalwood, dewy violet, fluid waterfall accord, guava leaf, and musk.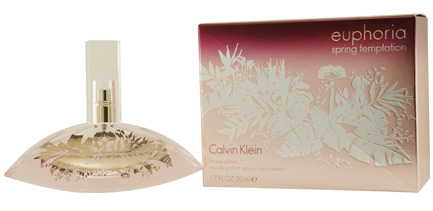 With lots of fruity floral fragrances, let us know which fragrance is your favorite during this time of year!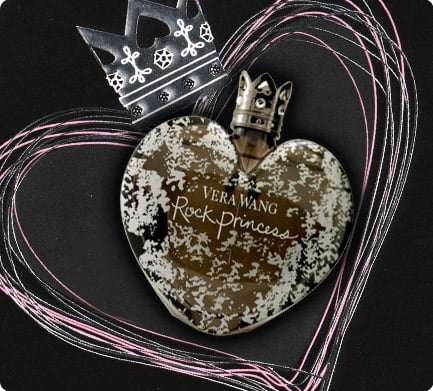 With every season change comes the switch of fragrance, and this season, I'm asking YOU to help a girl out!
Currently, I am using Vera Wang Rock Princess, a yummy fragrance with top notes of white peach, red rasperry and bergamot, rose, jasmine, lily, musk, iris, and creamy coconut.  I love the scent but I'm just ready for the switch for a summer fragrance that's sweet and fruity.
I'll admit, sure I love the fragrance, but what I love even more about the Vera Wang Rock Princess is the heart shaped bottle it comes in. The fact that the top is a crown too is super cute, and I have thought about wearing the black top cap piece (the bottom part of the crown) as a ring.
So I guess, I do take into consideration the bottling of the fragrance, along with the fragrance itself.
So now that you know a little bit about what I like about my current fragrance, help me out in deciding which new perfume I should make the switch to!
Leave a comment below or on this Facebook post!
Looking forward to all of your suggestions! :)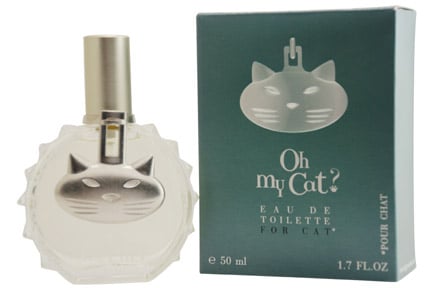 Smelly cat, smelly cat, it's not your fault! And smelly cat, there is a perfume for you...that's right! Who would have thought? So calling all of my cat lovers, there is a perfume that is safe for you and your feline friend, the Oh My Cat! fine fragrance by Dog Generation. It's been said that the fragrance, with notes of mandarin, bergamot, rosewood, jasmine, magnolia, freesia, cedar and sandalwood, is subtle, a 'purrfect' pick for kitties, and can be worn by you, the owner too.
So you may be thinking, how do you apply this feline friendly fragrance to your cat? Spray the perfume onto the 'caressing cloth' that comes with it, and gently stroke the scented cloth over it's fur.
But is it safe? Why, yes of course! If it weren't, I would DEFINITELY be disgusted and not writing about it here...but worry not, it's "created with the same care as a child's perfume and rigorously tested, like all fragrances, to protect a cat's delicate skin and sense of smell."