Perfumers to the British Royals Penhaligon's have just this year celebrated their 145th anniversary in the biz, so it can be said they know a thing or two about toiletries! With a timeline just about as vast as a Dr Who DVD box set, Penhaligon's have been perfuming people around the planet for night on a century and a half. Quercus (launched 1996) places a bookmark firmly between the pages of the 90's... it is a standout unisex scent that typifies the era; a time of genderless androgyny and simplicity. It can perhaps be said that Quercus is the CK One of the posh perfume populace (and I mean that in a good way)!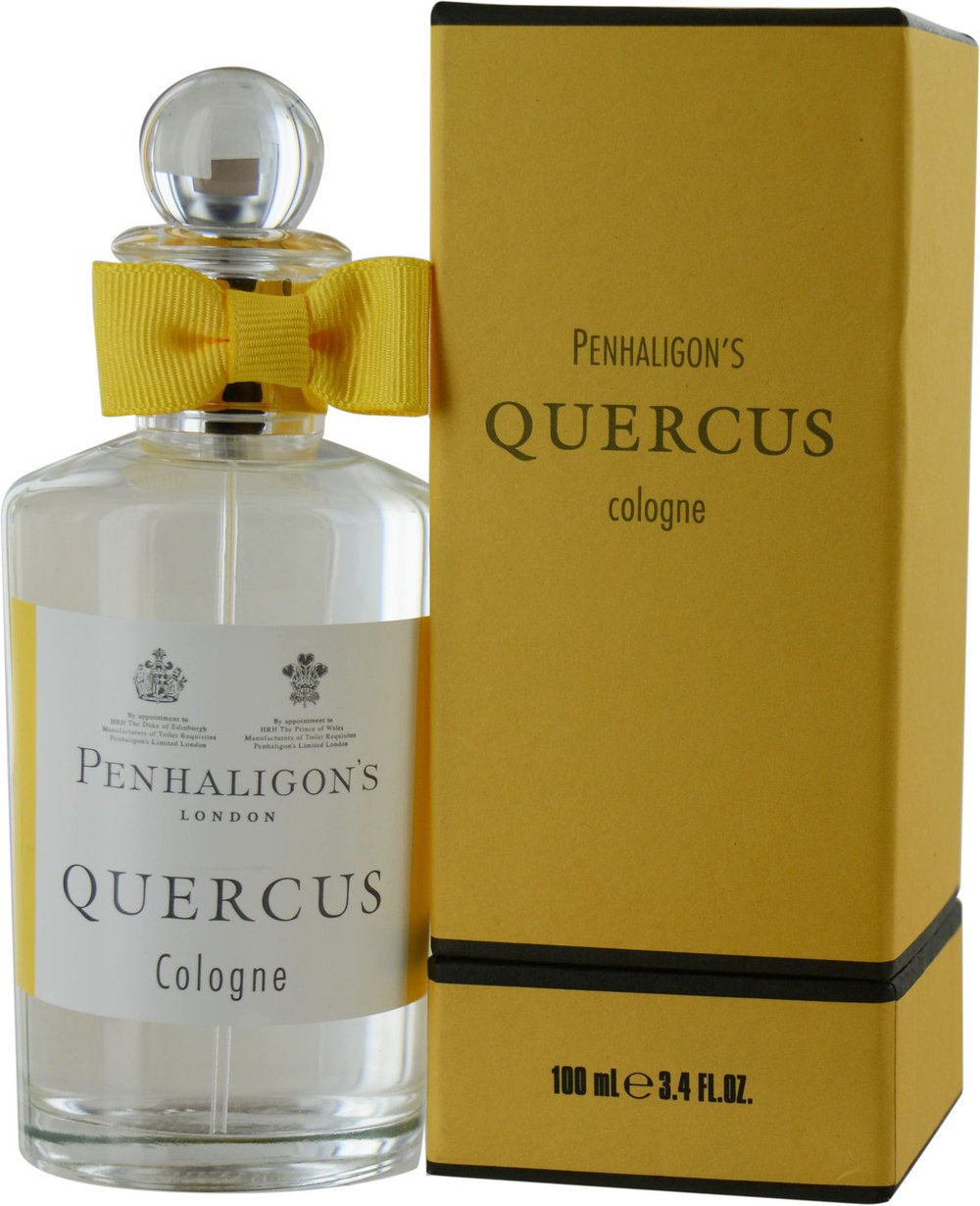 Much like the CK creation that stood iconic in the 90's, Quercus is a gratifying scent for both men and women – one built solidly on citrus. Top notes of Amalfi lemon, lime, bergamot and mandarin shimmer in a brisk, cool lagoon of jasmine and lily-of-the-valley... there is a sense of verdant greens and crisp fruits that just scream freshness and rejuvenation. But just before one begins to get the impression that Quercus is all ethereal fruit and flowers, a prickle of cardamom and a yellow-green ribbon of fragrant galbanum pull the composition earthward again. An oakmoss / santal base with musk and amber undertones gives the trail a distinctly chypre feel; all the while maintaining a sense of transparency and freshness.
Quercus may not be the most inventive Penhaligon's creation to date, but it is indeed a favourite amongst Penhaligon's aficionados who hanker for it's breezy, crisp-white-shirt appeal.
A soft, understated classic that should not be ignored.