Could there be anything more depressing than fine, dull, limp hair? Ok, yeah, there can. But when you're dealing with a head of lackluster hair, well, it's upsetting. Frown no more though, because we've got the perfect boost: Lemongrass Lift by Modern Organic Products (MOP)!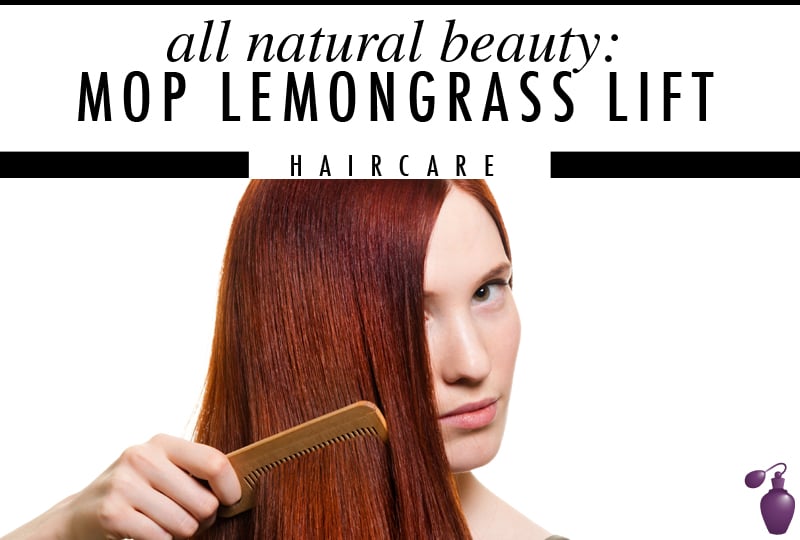 MOP is all about designing modern, simple solutions for the cleansing, treatment, and finishing of all hair types. To them, the products you put on your head are just as important as the products you put in your body, which is why they relay on natural, organic ingredients to provide nutrition for healthy hair and scalp, as well as protection from environmental elements.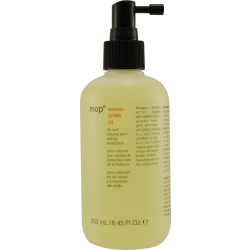 As for their Lemongrass Lift, this lightweight spray is infused with certified organic lemongrass, grapeseed, and gingko extracts. In just a spritz or two it increases root volume, without leaving behind an oily or sticky film. Plus, the scent alone can do wonders for a mood boost!
Simply towel dry hair, spritz the spray on your roots and gently run it through your tresses with your fingers, then blow dry for optimal volume and styling support.
Ingredient Check
Water , VP/VA Copolymer , Laureth 23 , Hydrolyzed Wheat Protein , Glycerin , PEG 40 Hydrogenated Castor Oil , Chitosan , Cymbopogon Citratus Extract , Chamomilla Recutita (Matricaria) Extract , Calendula Officinalis Flower Extract , Crataegus Mongina Fruit Extract , Quillaja Saponaria Bark Extract , Ginkgo Biloba Leaf Extract , Rubus Villosus (Blackberry) Fruit Extract , Vitis Vinifera (Grape) Seed Extract , Vinegar , Lactic Acid , Panthenol , Fragrance , Benzyl Salicylate , Citral , Eugeneol , Geraniol , Hexyl Cinnamal , Butylphenyl Methylpropional , Limonene , Linalool , Hydroxyisohexyl 3 Cyclohexene Carboxaldehyde , Alpha Isomethyl Ionone , Phenoxyethanol , Methylparaben , Butylparaben , Isobutylparaben , CI 19140 (Yellow 5)
All Natural Benefits
Lemongrass oil is rich in antioxidants that can strengthen the hair follicles, possibly replenishing thinning or weak hair. It also contains natural antiseptics that protect the scalp and follicles from environmental elements.
Gingko is known to increase circulation and Japanese researchers believe an increase in blood flow to the scalp can stimulate hair follicles. The researches conducted a study in which 50 participants washed their hair with Ginkgo Biloba shampoo and found the herb to reduce hair loss rates in participants.
Blackberries are bursting with Vitamin C, which is responsible for collagen production contributing to strong hair. It's been found that applying oils from the fruit to the scalp can add instant volume, shine, and bounce.
Why we Love it!
Aside from the scent, and of course the all-natural benefits, Lemongrass Lift actually lifts away heavy pollutants.
Oh, and it turns out apple cider vinegar and wheat protein, which have been infused into the spray, provide thermal protection. Seriously, who knew?!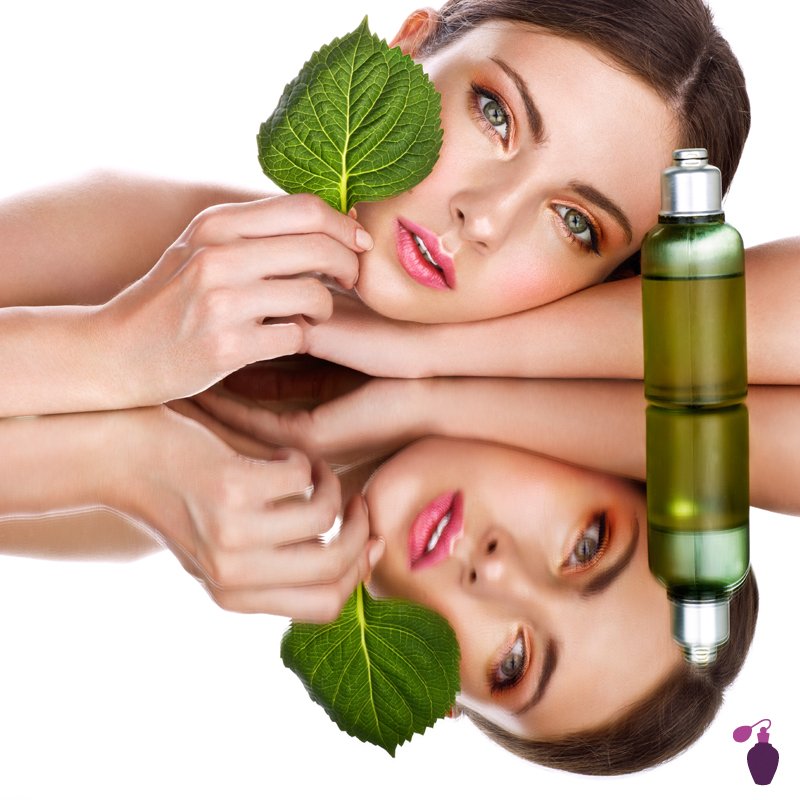 Ever stop to wonder what exactly is in some of your favorite beauty products? Take a look, you might be surprised by the endless list of ingredients with complicated names like pentaerythrityl tetraisostearate, butylparaben and cyclopentasiloxane.*
Most of us have no idea how to even pronounce these ingredients, let alone what they actually are. Yet scientific research points to some of these chemicals as possibly causing cancer, disrupting the endocrine (hormone) and reproductive systems, harming the environment, as well as causing allergies and skin sensitivity. Many of theses harmful chemicals are commonly found in makeup, nail polish, haircare and body products (not to mention many of the companies whose products contain these chemicals also test on animals)!
But fear not, beauty queens, here are some of our favorite eco-friendly, organic brands:
Dr. Hauschka boast a comprehensive line of natural skincare products that includes anti-aging creams, body wash and deodorant, but the line carries makeup products, too. Try Dr. Hauschka's clarifying toner to help keep pores clear and minimize breakouts that tend to get worse after lounging in the hot summer sun. Or try the rosemary leg & arm toner, which soothes skin while reducing the appearance of cellulite and varicose veins.
Jane Iredale – This mineral cosmetics line declares that it provides foundation, concealer, sunscreen and active skin care benefits without using parabens, phenoxyethanol or other skin irritants. The Jane Iredale line includes bronzing and mattifying powders that are perfect for getting that summer glow without the greasy shine. Iredale's cream blush in Clarity is also sure to compliment your sun kissed skin the natural way.
Juice Beauty – True to its name, Juice Beauty uses juice based, organic ingredients in its products that are free of harmful chemicals, artificial dyes and synthetic fragrances. Try spraying Juice Beauty's hydrating mist over sun parched skin. The fresh ingredients, which include aloe vera, rosehip and grapeseed oils leaves skin refreshed and glowing.
Aveda – Sure, you know about Aveda's environmentally friendly line of hair products. But did you also know they've carried that same commitment over to makeup and skincare products as well? Eyeshadows, lip glosses, face cleanser and makeup remover can now be purchased alongside the most amazing smelling shampoos and conditioners from Aveda.
*Actual ingredients listed on common name brand products in my beauty cabinet, yikes!