The torch has been lit, and the games are under way. Skiing, bobsledding, figure skating and more are all front and center on tv as the crowds cheer their favorite athletes on. When it comes to the Olympics of beauty, there are numerous products that we think bring home the gold of gorgeous. These high scorers are among the roundup we're profiling here, so as they say…let the games begin!


Ice hockey is a high-octane and action-packed sport, and it's difficult to stay seated during all the dramatic plays. The product we think glides straight to the goal is no doubt Aloe Vera Aromatherapy Flavorless Tender Care Therapeutic Lip Balm, which keeps your pout hydrated and happy.
Bobsledding is a sport fueled by acceleration, and it's an invigorating spectacle to behold. It's also full of hair-raising moments since time is of the essence in every run. A product that keeps strands secure during all the drama is no doubt Sexy Hair Soy Mellow Conditioning & Taming Foam.
Curling works every inch of the body – it's a true testament to what an athlete can achieve through strength and some serious training. The best product to award those teams and yourself is Muscle Soak by Aromafloria, a bath and body massage oil that blends eucalyptus, peppermint, and lemongrass.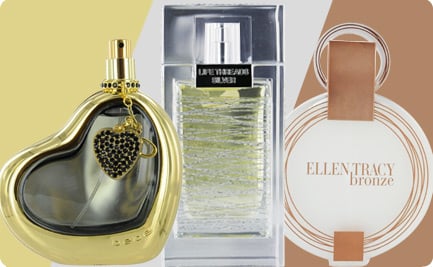 We have never loved medal-worthy scents more than we do now...check out our top gold, silver, and bronze picks.
When going for the gold, there is no other way to go than BEBE Gold perfume. This sparkling fragrance contains woody and oriental undertones, designed for the glamorous and mysterious woman, one who is full of confidence and sex appeal. May we suggest you 'Go for the Gold'?
If gold isn't all that glitters for you, settle for nothing less than Life Threads Silver perfume by La Prarie. This flowery scent perfect for anyone, has notes of ylang ylang, bergamot, solar musk, and sandalwood, to name a few.
Skip the gold, silver, and go for bronze, Ellen Tracy Bronze that is. This perfume is a luxurious and femme fragrance with notes of bergamot and sparkling lemonade, infused with green apple and mandarin. Spritz a spray of this wonderful scent for a 'medal worthy' fragrant accessory.