Now that winter is making its exit, you can finally say goodbye to the flaky, dry skin that cold weather causes.  But as the sun shines brighter, you might be noticing that, unfortunately, your skin is too. Here are a few tips to transform your shiny skin into a gorgeous glow.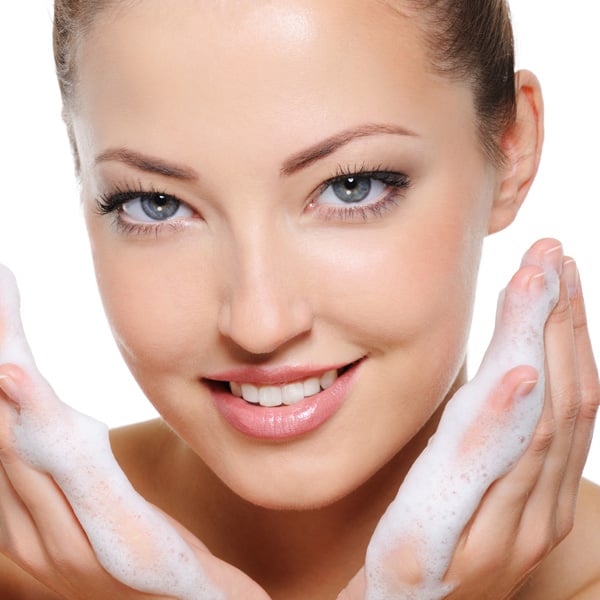 You can help prevent oily skin from even starting by beginning and ending your day using a face wash with salicylic acid, an ingredient which helps break down oil in the pores without drying out your face.  We suggest Peter Thomas Roth's Beta Hydroxy Acid 2% Acne Wash. Oil-control products like Murad's Oil-Control Mattifier with SPF 15 can be applied after cleansing to moisturize skin while reducing oil and shine throughout the day. You should also take a break from using liquid and creamy compact foundations. These types of foundation tend to add oil to begin with, but as the weather heats up, they add more shine and can clog pores.  Try trading in your heavy foundation for a mineral powder like bareMinerals Original SPF 15 Foundation.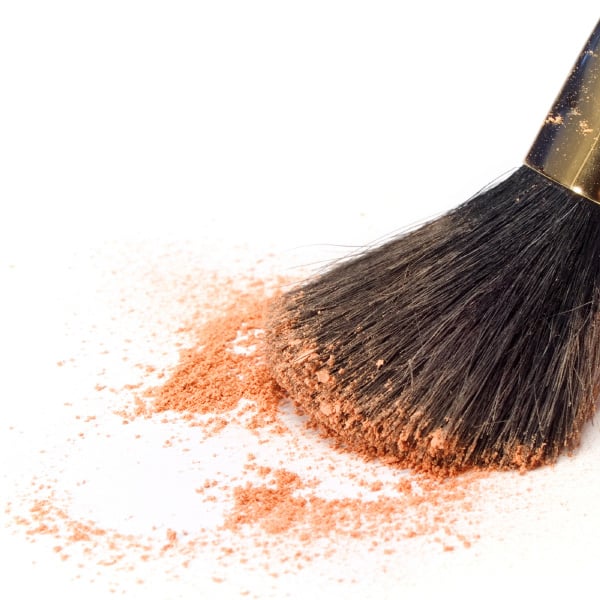 If those preventative measures aren't enough to keep the shine at bay, you can help control oil throughout the day by using Philosophy's oil absorbing sheets to blot up excess oil without ruining your makeup (those brown paper napkins from Starbucks work great in a pinch, too). Another simple way to avoid the grease is to stop touching your face.  Wiping at your face with your fingers and hands throughout the day can actually add more dirt and oil (not to mention germs!) to your skin.

Now that you're armed with some new tips to get rid of shiny skin, you can enjoy the sunny weather without worrying about your face resembling an oil slick.  And if you're still cursing your genetics for your greasy face, take comfort in the knowledge that dermatologists say the extra oil will help delay the appearance of fine lines and wrinkles as you age.
Is it true? Can it be? Can oil diminish and rid stretch marks? With it being bikini season, I figured this year, I'd try something on my bum bum to rid the tiny white stripes that peek through like tiger stripes, rawr. I've read over and over that cocoa butter does the duty, but I've also heard that it doesn't and now I'm just confused as to what to apply on my derriere. But leave it to me to find the solutions to all of my most problematic problems (not really) at work. Of course with our large variety of oils, I decided to take a peek into what we carry in the aromatherapy department and did a little research. Low and behold, the frankincense oil I happened to stumble upon because I liked the name may be the answer to all my stripey, stretch mark prayers. Apparently, frankincense is one of the oldest essential oils and is primarily used for meditation purposes and to improve one's inner balance. So I dug a bit deeper, deep enough to find out that it also can heal stretch marks! It's been said that it can reduce the appearance of scars and stretch marks and even though I haven't tried it yet, I am excited to do so.
How to Use It:
Since the oil is so concentrated, be advised to mix a few drops of the oil into a plain lotion before applying to the desired area. 
What do I plan to do? I think I may just drop some of this (hopefully) magical working oil into some cocoa butter and let it do it's work. I read up that consistency is key, so applying this concoction once or twice won't do a thing, daily application will rid the marks and to maintain it…well, continue applying the diluted frankincense oil with a lotion of your choice to maintain the riddance of those pesky marks. 
Have your own good –riddance stretch mark tip? Let us know what works for you!