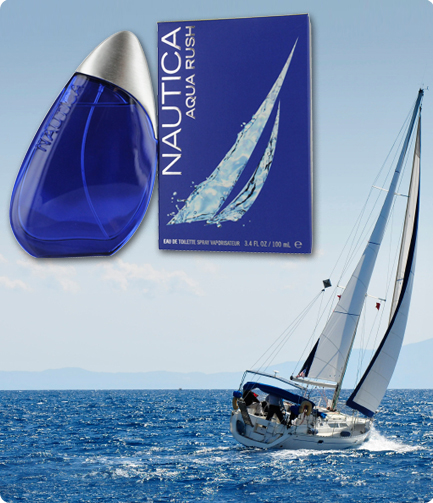 Summer is almost at it's end, now is the time to take advantage of the warm summer breeze, the smell of the ocean, and the feel of the soft, grainular texture of the sand. Gaze out into the water, watch the sunset, and feel the rush of the tide gaining strength.

FEEL this way exactly all year round when you get this nautical worthy scent, one by Nautica, Aqua Rush. This fragrance represents the feeling of sailing on waves and scent of salty water. The scent includes characteristic accords of salty sea water, aromas of sea air, as well as teak wood joined together. The sea notes are quite irresistable, as well as spicy, with notes of coriander.
Wear this one all year round, day or night, to have that beachy keen scent.