Oh Easter! Time for pastels, Cadbury eggs and family festivities galore. Yes, you've already picked out the perfect dress even nagging Aunt Sally would like (phew!), but have you thought about those nails yet gorgeous? Finding polish may be a bit tricky, but when in doubt why not do Dior dahling? Keeping you in-style and away from Mom and Dad's scornful eye, here's 4 Easter-friendly Dior polishes Grandma would even love!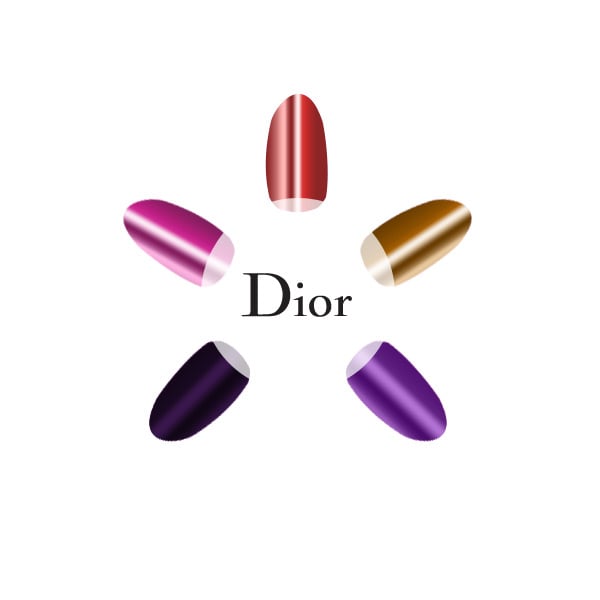 Christian Dior Nail Varnis Messai Red Nail Lacquer
If you think red polish is a little too loud for Sunday mass, guess again? This classic, not-too-flashy red brightens up dull fingertips instantly with it's deep rose-red hue. Let's say, it's more Grace Kelly than Madonna!

Christian Dior Nail Varnis Party Dazzle Nail Lacquer
Perhaps it's best to listen to Granny's advice here; simple is always chic. When you want to keep those nails drama free, this soft tan keeps those nails prim and polished.

Christian Dior Nail Varnis Purple Mix Nail Lacquer
Yup, this rich purple polish will totally make your Easter eggs jealous as it's plum-perfect color is totally spring festive. Hey! Don't be suprised if your fam and friends want to steal this shade.
Christian Dior Nail Varnis Purple Revolution Nail Lacquer
Easter candy who? This licorice tinged lacquer brings on the vampiness in a single coat. Too dark? Go easy on the makeup to offset this bold nail look.
Vibrant, long lasting, luminous color is what we all desire on our fingertips and toes...and what better way to paint on silky smooth, long lasting, glossy nail lacquer than to do it with our discounted Dior Vernis nail lacquer.
These dazzling, chip resistant nail polishes come in a variety of colors, from smoky black top to blue denim, blue label, massai red, party dazzle, purple candy, purple revolution, and tuxedo blue. 
Whether you choose to get only one or stock up with a few, leave a comment and let us know which color you're most likely to wear this season. Check out the full color collection here.