Need a Halloween makeup idea? Check out our makeup tutorial on our Youtube channel!
Here are all the product details & more below!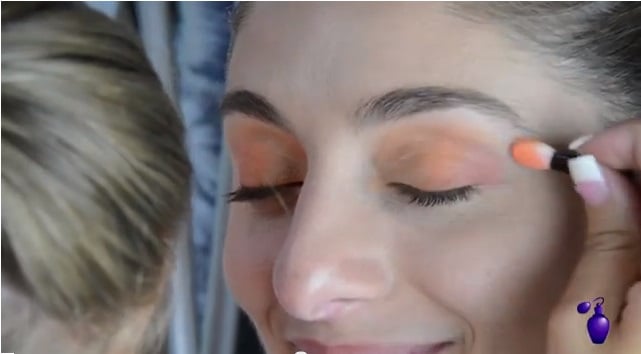 Products You'll Need
Yves Saint Laurent palette colors D'Afrique for the eyes
Estee Lauder lip liner in double coral
Dream Angels Heavenly Summer perfume by Victoria's Secret
Yves Saint Laurent lip stain in rose pastel
Exceptional - Because You Are Light Up lengthening mascara
Christian Dior Waterproof eyeliner in Trinidad Black
Now, GET THE LOOK :
-First, you'll want to apply a light brown, natural hue eye shadow to the outer corner of your eye. Make sure to define the outer corner by blending in v-like shape, and continuing to blend the color towards the center of your lid.

-Next, apply an orange hue to the center portion of the lid above the pupil. Be sure to blend the color towards the inner lid.

-Apply the beige to the inner lid, blending it into the corner of the eye.
**Optional, for a bolder look, continue to blend the orange into the upper crease of the eye adding more color or blending more for desired look **

-Lightly apply a white eye shadow hue on the brow bone. This will highlight your natural arch and really make your eyes really pop.

-Using the same orange shadow as before, apply under the bottom lash line as a drop shadow to round out the look.

-Using an eye liner, or in this case a lip liner, apply as thin of a line as possible, as close to the lash line to the lid.

Your squeaky clean complexion ain't the only thing that needs a deep clean every once and awhile, as treating your makeup brushes should be equally important. Did you know that dirty cosmetic brushes can spread dirt and bacteria around your face? Not only does this cause gross unwanted breakouts, but unclean tools can cause unwanted skin irritations as well.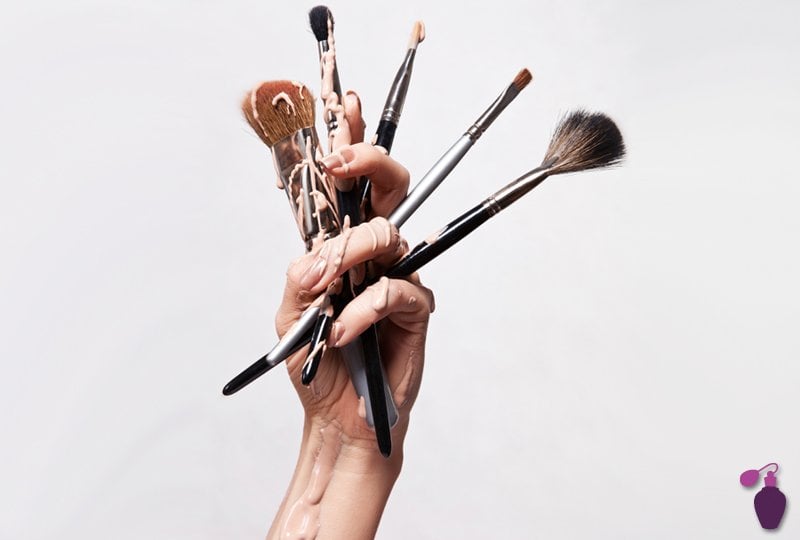 To give your brushes the full clean treatment, start by taking your brushes (we love Bare Escentuals Brushes) and cleaning them with a good detoxifying or clairifying shampoo every two weeks. May we recommend the NIOXIN Intesive Therapy Clairifying Cleanser for a thorough and gentle clean?
After you've selected your shampoo of choice, gather all your brushes and wet them under the sink to begin the cleansing process. Then, spread about a pump of shampoo into your hand and begin washing those brushes. Scrub and lather your brushes for a good two to three minutes and then rinse all of the product out of the brush hairs.
Once your brushes are completely clean, it's best to let your brushes air dry. Place brushes in a cup or container (plastic soup containers work great!) and allow the brushes to stand up to promote fast drying time. Sure blow drying is tempting, but it's important to remember that your brush hairs are super delicate, so blow drying them might cause scorching or burned bristles.
So, why use regular shampoo instead of a good old brush cleaner? Not only is using shampoo a fun DIY trick, but it also gets out tough product buildup that most brush cleansers can't get out. Plus, it also gives your hard-working wallet a break by allowing you to kill two birds (freshly cleaned locks and makeup brushes) with just one stone.
With summer in full swing, hitting happy hours after work is seasonal must. However, the makeup you've been rocking all day won't have the same effect after sundown. Looking cute and summer-festive in work gear can be tough, so we rounded up some beauty tricks that will have you looking day-to-night ready in a flash. Whether you're meeting the girls for a margaritas or your man for an under-the-stars soiree, you'll look fresh and fabulous without having to start from scratch.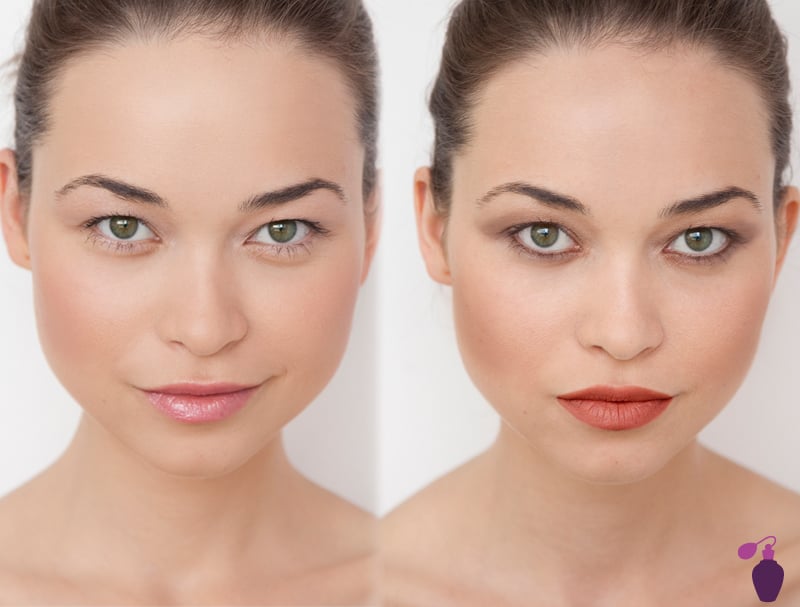 Touch up
At the end of a long day, your makeup it bound to have worn off. Spend a few minutes cleaning up the mess—blot any oil from your face, wipe away smudged mascara, and retouch your concealer. If you're feeling particularly oily, try brushing a translucent powder, like Jurlique Citrus Silk Finishing Powder, across your face to eliminate shine.
Lavish Your Lids
Sultry eye makeup was made for the night, so use these opportunities to pack on some layers and pump up those peepers. Start by re-lining your inner and outer lash lines with a smooth black pencil, like the BareMinerals Big & Bright Eyeliner. If you're in the mood for a more intense look, line your upper lids with black, Giorgio Armani Maestro Liquid Eye Liner—its tapered pen makes lining easy and precise.
You can always add a little shimmery bronzer to your lids too, like Jane Iredale 24 Karat Gold Dust Shimmer Powder, for an extra sparkle. It will bring out the warmth in your cheekbones, and hey—it saves you from carrying an eye shadow!
Lashes
Always apply a little more mascara to the tips of your lashes. If you brush all the way through, they could start looking clumpy, so focus on the areas that are lacking color.
Liven Up Your Lips
Pastel pink and pretty neutrals are great for the work place, but parties? Not so much. Usually, we would recommend adding a darker lip color for an evening look, but since it's summer, we say play with color! Pick a bright pink or seductive red shade, like Calvin Klein Delicious Luxury Crème Lipstick in Cosmopolitan; think Gwen Stefani as apposed to Gwyneth Paltrow. You can put this lipstick over the color you've been wearing all day, as it should be brighter than what you've been wearing. For the final touch add a clear gloss, just to make your mouth pop.