When the weather gets warm, it's time to say adios to styling tools. Face it, the idea of standing in a cramped bathroom and turning it into a sauna with the help of a blow-dryer just doesn't sound like a good time. It's easier to throw your hair up when its wet and head out the door, but a messy bun just doesn't cut it at the office, and it's not that cute. So what can you do? Find an easy to do style that requires no heat. Here are three options we tried in our office:
The Half Up, Half Down Ballerina Bun
Part your hair at just about ear level around the base of your head and sweep all of your hair back into a tight pony tail then secure it with an elastic. You can create a center part in your hair for a more editorial feel. Twist your ponytail around its base to form a tight small bun, secure this with either an additional thin elastic or a bobby pin.

The Topsy Turvy Pony
Create whatever part you want at your scalp and then tie your hair back into a low loose pony tail. Lower the elastic about a half an inch down your pony tail. Above the elastic, split your hair into two, then flip the actual tail portion up and through the split hole. Pull the pony to ensure the style is tight.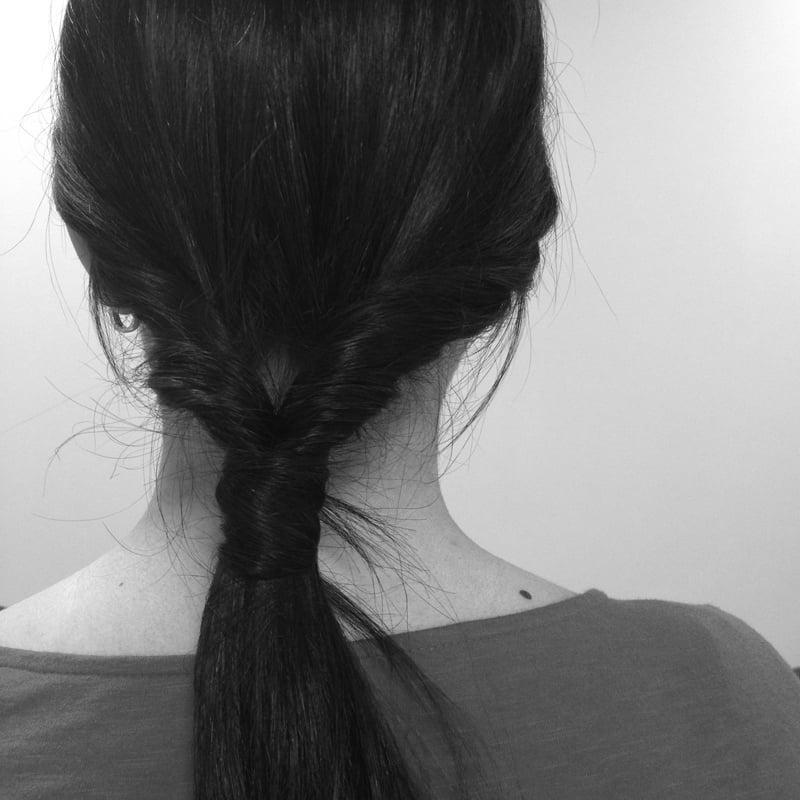 The Braided Top Knot
This look is the most time consuming and it might take you a few tries. Flip your head upside down and start to create a braid near the nape of your neck, gather more hair into the braiding strands as you work your way up. When you've braided to just above your ear level secure the braid with thin elastic. Spritz with hairspray to prevent any frizz, and use a bobby pin to keep down any lumps. You can either leave the look as a pony tail, or twist the pony into a tight bun. If desired you could use a sponge on the remaining hair to create a sock bun style on top.
Which of these styles will you try?
By now you've mastered the messy bun and the sock bun, so switch things up by adding the top knot into your updo arsenal. Perfect for when it's just too hot to break out the straightener or curling iron, and a great solution for days when you're short on time but still want to look cute. Celebs have been sporting the top knot everywhere from high profile events like Jessica Alba at Paris Fashion Week, to casual shopping trips like Vanessa Hudgens in LA.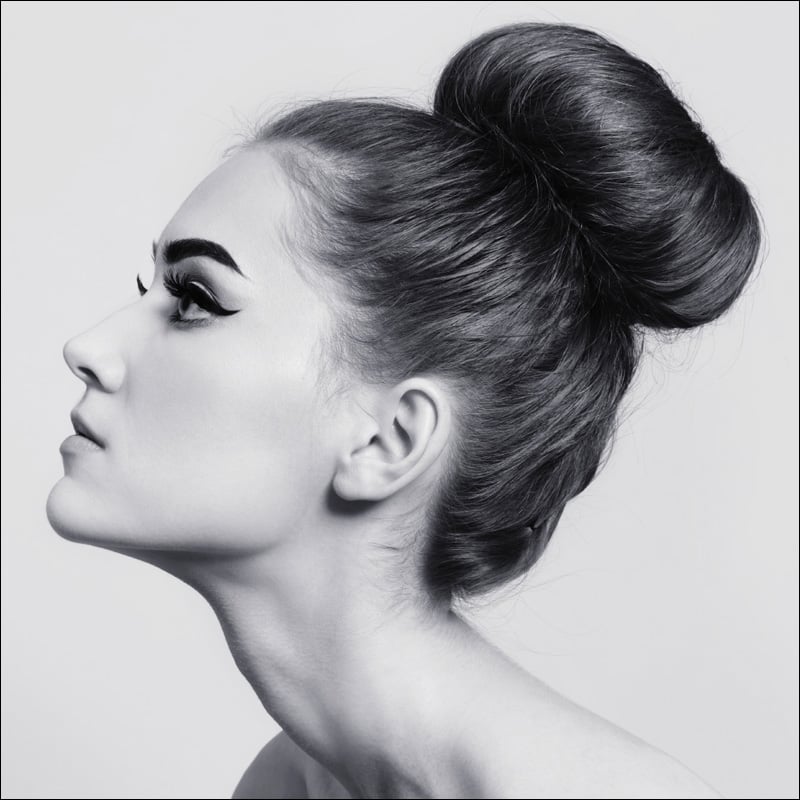 There's really no wrong way to do a top knot, which makes it perfect for hairstyle novices. Just secure the hair in a high ponytail towards the crown of your head, then tie the ponytail into one big knot (or separate into two sections, knotting together), and pin any stray pieces.
You can go the messy, texturized route like AnnaSophia Robb, by using a thickening or texturizing spray such as TIGI S Factor's Body Booster Plumping Spray, or Redken's Body Full Volume Amplifier. You can also create a slick knot, à la Jennifer Lopez, by tightly combing the hair back with gel, such as Redken's Hardwear 16 Super Strong Sculpting Gel, and finishing with a strong hold hairspray like Bed Head's Hard Head Hard Hold Hairspray.
Once you've mastered the basics, try playing around with braiding sections into the bun, or accessorizing with a headband like Rachel McAdams; the possibilities are endless!
Some days, your hair is just not working with you, and it feels like something in the air has completely sucked out all the volume you have...or should we say had? There are a few quick tips and tricks to add that volume when you want it most.
Here's tip one, you'll be whippin' your hair back and forth. No really, when your hair is a little damp, flip your head upside down and with a dab of mousse, finger brush and massage it into the roots of your hair.
Another volumizing trick? If you have dry shampoo, take the top layers of your hair and spray it to your roots only! That adds volume without weighing down the rest of your hair...plus most dry shampoos are purse-friendly.
If all else fails and those don't work...and you have long hair, try a trendy top knot! It's quick, it's easy and if you keep the updo up long enough, at the end of the night, you can pull it out after a few hours for a wavy, beachy hair look!