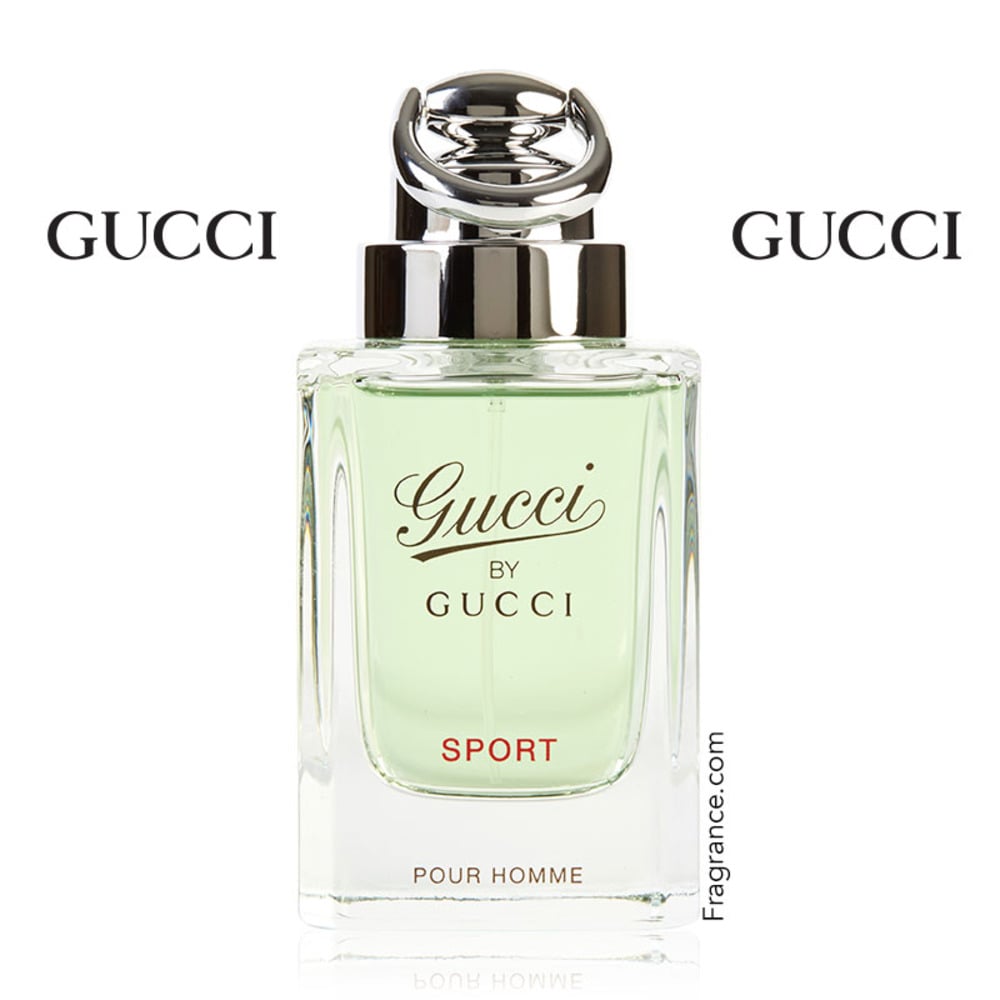 The notion of sporting lifestyle fragrances is not a new one, and many perfume houses have built their reputation on producing perfumes that honour a sporting life (Hermes, I'm looking at you!) That being said, few brands are revered as highly as Italian fashion royalty, Gucci. Gucci by Gucci Sport (2010) is a fresh and vibrant eau de toilette which is ideal for men on the move!
Rather than training its focus on ozone or aquatic notes to furnish a sense of the great outdoors, this masculine fragrance is brimming with vivid evergreens. Luminous grapefruit, mandarin and cypress get the ball rolling, whilst fig, cardamom, vetiver, ambrette and patchouli provide support to the composition and a sense of grounding earth underfoot. The overall experience is refreshing, bracing and enlivening. This is arguably the perfect post-workout fragrance to throw in your gym bag!
Ideal for casual wear and for the weekend, Gucci by Gucci Sport impresses with its delicate balance of verdant greens and woods. A great mix of sport and sophistication. Viva la Gucci!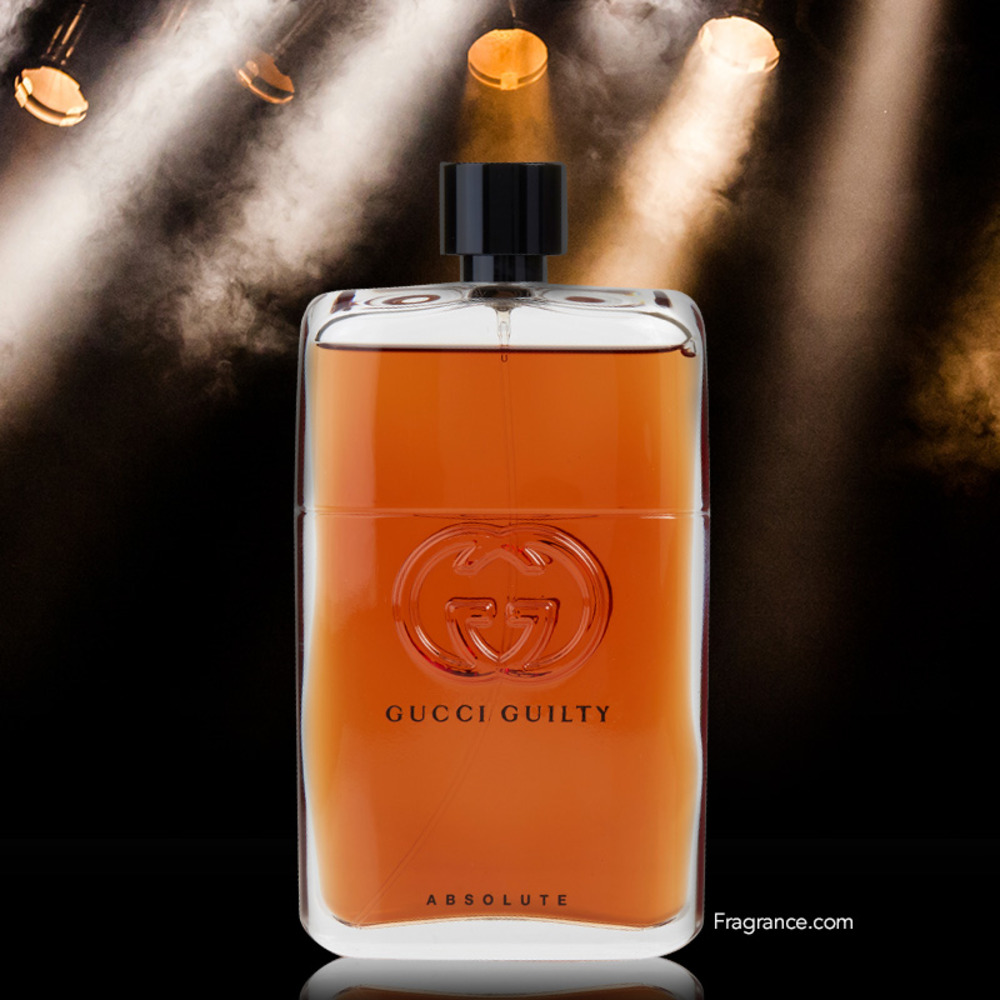 Guys, don't you LOVE the smell of a new leather car interior? Or a new leather jacket or pair of expensive leather shoes? Well Gucci has bottled that exceptional smell right here… Gucci Guilty Absolute; the latest masculine scent in the Gucci Guilty franchise!
Although there might already be 6 or 7 "Guilty" flankers (and counting!) Guilty Absolute veers away from the norm and trains its focus on a sensational spiced leather - one that is laced with nootka cypress which lends a fantastic dry woody accord to the mix. Using 3 different patchouli oils, and a generous dose of vetiver, Guilty Absolute is dark, warm, and commanding… just the thing your gal (or guy!) might want to snuggle up to! One would be forgiven for thinking there is also a sexy, animalic facet present - cumin or cardamom - but neither are listed in the ingredients. Composed by perfume royalty Alberto Morillas (the nose behind other masculine greats such as Amouage's Opus VII, Acqua di Gio and the beloved Givenchy Pi) all eyes will be on you, as you live the rock-star lifestyle!
This fragrance introduced in 2017 brings back memories of the brand's olfactory hey-day when Tom Ford was at the helm. Ideal for date night and days when the cold is drawing in, this exceptional cologne should be your new go-to this winter!
Introduced in 2003, Gucci Eau de Parfum II is a fragrance for woman that will start a conversation. When wearing Gucci II, prepare to be stopped everywhere and asked, "What are you wearing?" This captivating scent is both sweet and spicy made for the woman who may also be a touch of both. Tart, tangy fruitiness makes this scent youthful and fresh while still being incredibly sexy and desirable. Gucci II is a timeless scent that after one spray, will leave you never wanting to live without her.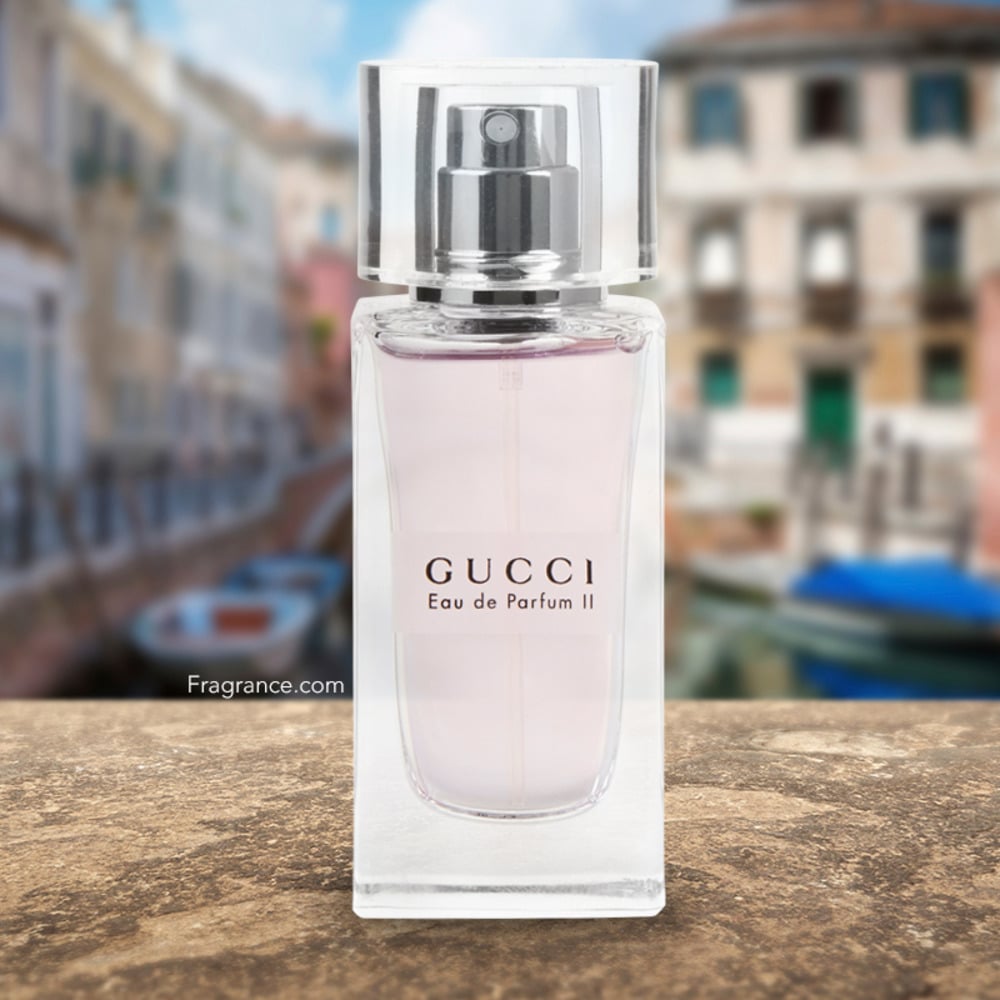 The distinctive top notes reveal a tart freshness of bitter orange, mandarin, and black currant. Violet, blackberry, and fresh jasmine heart notes create that desirable youthful feel that embody a fresh and airy spring day. The base notes are heliotrope, musk and cedar that give you a unique spice that sets Gucci II apart from the rest. The bottle mirrors what Gucci represents; strength, elegance, and timelessness.
Gucci Eau de Parfum II is recommended for evening use. Both fresh and fruity, it is sensational for a spring or summer night when you yearn to slip on that little black dress. It's romantic and exotic combination will be the perfect touch to date night or any special occasion, separating you from the crowd. For the playful woman who can be both sassy and sweet, Gucci Eau de Parfum II is a match made in heaven.