The key to beauty is knowing when to take on a trend, and when to leave it on the runway: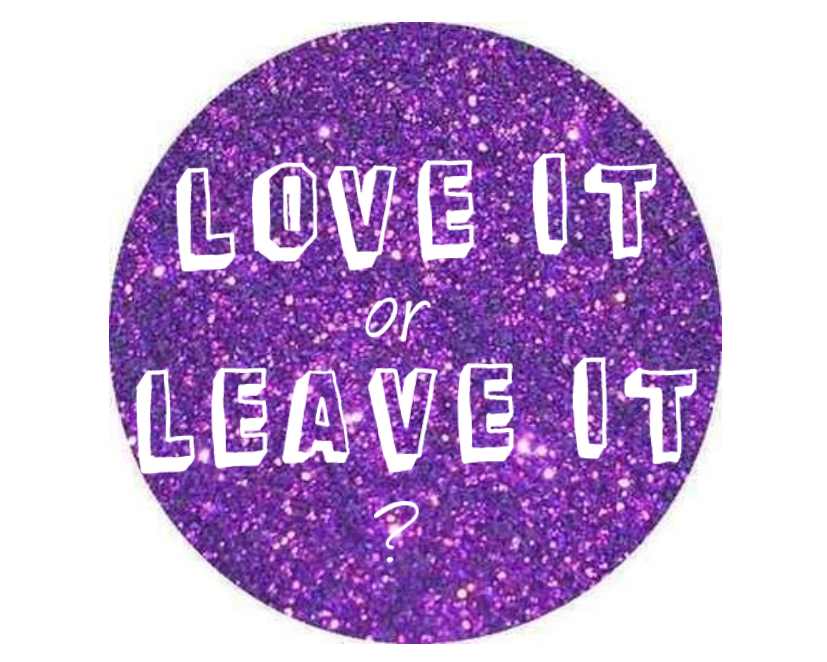 LEAVE IT -- The spring runway's "bare face" was simply gorgeous! We are all for fresh faces glowing with bronze skin and nude shades. But no mascara? No way. That simply doesn't translate well on street...or even the beach. Makeup artists reveal that eyes simply don't pop without mascara; even one coat of waterproof can help delicate lashes stand out. And don't forget an eyelash curler! It takes just one squeeze to boast uplifted fringe.
LOVE IT -- Finally, the antidote to maximal dressing is here! Minimalist looks were prominent on the runways, and are key for spring/summer 2013. Chic black and white looks appeared casual (by Marc Jacobs, Alexander Wang, and 3.1 Philip Lim) and glam (Oscar de la Renta, Valentino). Prada is jumping onto the trend with a summer capsule collection of "breezy patterned dresses and accessories in the graphic color combination" now in stores. No matter what your style, less is more this season!
LOVE IT -- While the thrill of a new scent is fantastic, we clamor for classic summer fragrances that take us back to summers' past.
* Calypso Violette makes us reminisce about beach vacations, hearing the sounds of the ocean waves crash along the shore. With an overall sweet floral bouquet, Violette captures the heady combination of rose hip, bergamot, and violet, followed by down-to-earth sensual base notes of sandalwood, tonka bean, and honey.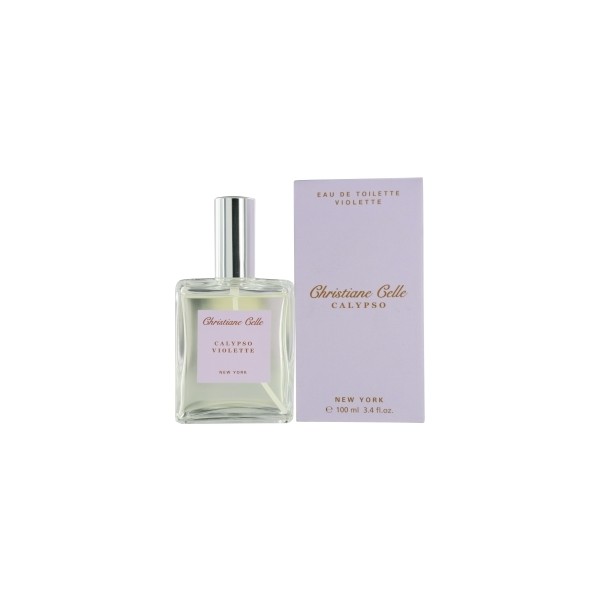 * Burberry Summer captures the essence of summer's carefree nature, reminding us of afternoons lingering by the water and cool evenings with friends. Sweet, light, and fresh, Burberry Summer features florals like rose, waterlilly, and freesia, which are complemented by fruity notes of citrus and green apple.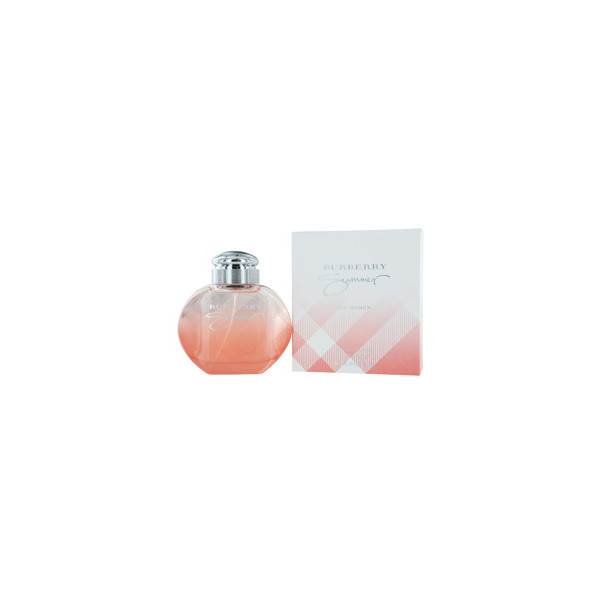 * Bulgari Green Tea, a unique blend of green tea extracts combined with jasmine, citrus, and rose, invokes incredible memories of summer travels. Whether going to the Hamptons, Capri, or wherever your wanderlust takes you, this unisex scent will contribute to the joy you feel.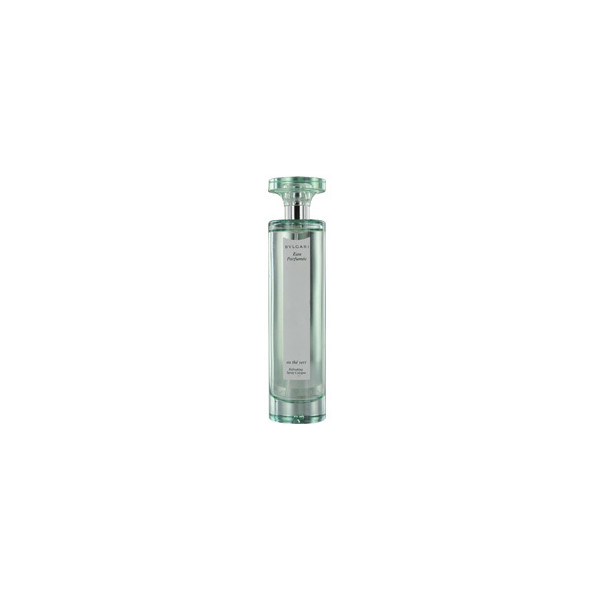 FragranceNet.com, Inc. Sweepstakes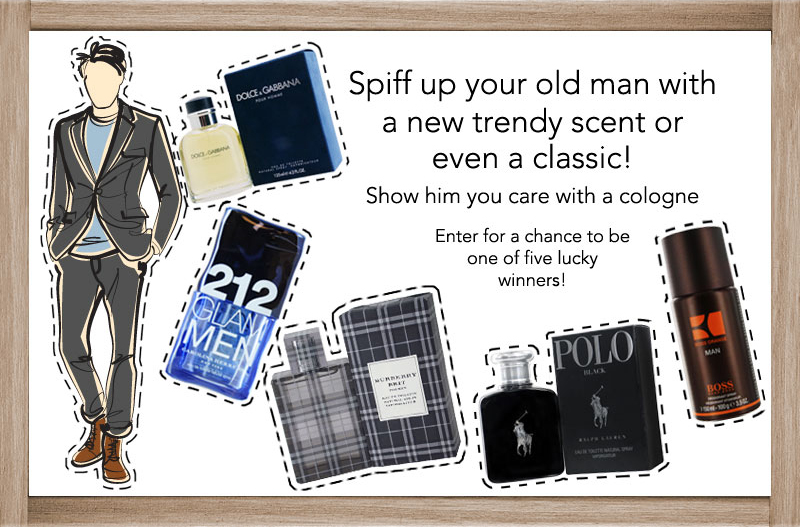 NO PURCHASE OR PAYMENT NECESSARY TO ENTER OR WIN. A PURCHASE DOES NOT IMPROVE YOUR CHANCES OF WINNING.
Please read these rules before entering the Sweepstakes. By entering and participating in the Sweepstakes, you agree to be bound by these Official Rules and represent that you satisfy all of the eligibility requirements set forth below. 
The Sweepstakes is in no way sponsored, endorsed or administered by, or associated with Facebook. You are providing your information to Sponsor (FragranceNet.com), not to Facebook.
1. Eligibility. Participation in the FragranceNet.com, Inc. sweepstakes ("Sweepstakes") is open only to legal residents of the 50 United States & DC who are aged 18 or older. Sweepstakes is void elsewhere and where prohibited or restricted by law. Employees, officers and directors of FragranceNet.com ("Sponsor"), its affiliates, partners, advertising and promotions agencies, and their immediate families (parents, children, siblings, spouse) or members of the same household (whether related or not) of such employees/officers/directors are not eligible to enter.
2. How to Enter. To enter the Sweepstakes, you must visit the FragranceNet.com Facebook page at www.facebook.com/FragranceNetcom, provide your entry information, read and agree to the Official Rules, and click the "Enter Now" button or log into the FragranceNet.com website and click on the Facebook link. All entrants must have a valid email address. Limit one (1) entry per person/email address during the Sweepstakes Period. No automated entry devices and/or programs permitted. All entries become the sole and exclusive property of Sponsor and receipt of entries will not be acknowledged or returned. Sponsor is not responsible for lost, late, illegible, stolen, incomplete, invalid, unintelligible, misdirected, technically corrupted or garbled entries, which will be disqualified, or for problems of any kind whether mechanical, human or electronic. Only fully completed entries are eligible. Proof of submission will not be deemed to be proof of receipt by Sponsor.
3.Start/End Dates. Sweepstakes begins at 10:00:01 am Eastern Time ("ET") on May 29th , 2013 and ends 10:00:01 am Eastern Time ("ET") on June 13th, 2013.
4. Method of Winner Selection. Five (5) winners will be selected from all eligible entries received during the Sweepstakes period. Odds of winning depend on the number of eligible entries received during sweepstakes. By entering the Sweepstakes, entrants fully and unconditionally agree to be bound by these Official Rules and the decisions of the Sponsor, which will be final and binding in all matters relating to the Sweepstakes. No previous winner of any FragranceNet.com sweepstakes or contest is eligible or able to win until 365 days (1 year) from previous prize claim.
5. Prizes:  One (1) Dolce & Gabbana Cologne by Dolce & Gabbana – 2.5oz, One (1) 212 Glam cologne by Carolina Herrera –3.4oz, One (1) Burberry Brit cologne by Burberry– 1.7oz, One (1) Polo Black cologne by Ralph Lauren – 1.3oz, and One (1) Boss Orange deodarant spray -- 3.5oz. The winners will be notified by email and must provide an email address in order to receive their prize. Prizes are non-transferable. No substitutions or cash redemptions. If in the case of unavailability of any prize, Sponsor reserves the right to substitute a prize of equal or greater value. All taxes and unspecified expenses are the sole responsibility of the winners
Winners acknowledge that the Sponsor and all other businesses affiliated with this Sweepstakes and their agents do not make, nor are in any manner responsible for any warranty, representations, expressed or implied, in fact or in law, relative to the quality, conditions, fitness or merchantability of any aspect of the prize being offered.
 AN ENTRANT is not a winner of any prize, even if the sweepstakes SHOULD so indicate, unless and until entrant's eligibility, and sweepstakes winner have been verified and entrant has been notified that verification is complete. Sponsor will not accept screen shots or other evidence of winning in lieu of its validation process. 
6. Notification. Winner(s) will be notified by email and may be required to sign and return, where legal, an Affidavit of Eligibility and Release within seven (7) days of prize notification. If winner cannot be contacted, if any prize is returned as undeliverable, or in the event of noncompliance with these Official Rules, the prize will be forfeited and an alternate winner will be selected, time permitting. Upon prize forfeiture, no compensation will be given. Limit one prize per person or household.
7. License/Usage. By entering the Sweepstakes, entrants fully and unconditionally agree to be bound by these Official Rules, which will be final and binding in all matters relating to the Sweepstakes. By entering, entrants agree to the use of their names, likenesses, biographical information, and/or statements for purposes of advertising, trade, or promotion in any media (now known or hereafter known) throughout the world in perpetuity, without further compensation, notification or permission, unless prohibited by law. Nothing contained herein shall be deemed to obligate Sponsor to make use of any of the rights granted herein and winner waives any right to inspect or approve any such use of any and every nature and kind. If any winner is deemed a minor, then such prize will be awarded to winner's parent or legal guardian.
8. Release. By participating, entrants and winners agree to release and hold harmless Sponsor, FragranceNet.com, Inc., Facebook, and their respective advertising and promotion agencies and Sweepstakes partners, and each of their parent companies, subsidiaries, affiliates, partners, representatives, agents, successors, assigns, employees, officers and directors, from any and all liability, for loss, harm, damage, injury, cost or expense whatsoever including without limitation, property damage, personal injury and/or death which may occur in connection with, preparation for, travel to, or participation in Sweepstakes, or possession, acceptance and/or use or misuse of prize or participation in any Sweepstakes-related activity and claims based on publicity rights, defamation or invasion of privacy and merchandise delivery. Neither Sponsor nor its parents, affiliates, subsidiaries, agencies, divisions nor related companies are responsible for any damages, taxes, or expenses that winners might incur as a result of this Sweepstakes or receipt of prize. Entrants who do not comply with these Official Rules, or attempt to interfere with this Sweepstakes in any way, may be disqualified.
9.Additional Terms. In case of dispute as to identity of entrant, Entry will be declared made by the authorized account holder of the email address submitted at time of entry. "Authorized Account Holder" is defined as the natural person who is assigned an email address by an Internet access provider, online service provider, or other organization (e.g., business, educational, institution, etc.) responsible for assigning email addresses or the domain associated with the submitted email address. Any attempted form of entry other than as set forth above is prohibited; no automatic, programmed; robotic or similar means of entry are permitted. Sponsor, Facebook, each of their affiliates, partners and Sweepstakes and advertising agencies are not responsible for technical, hardware, software, telephone or other communications malfunctions, errors or failures of any kind, lost or unavailable network connections, web site, Internet, or ISP availability, unauthorized human intervention, traffic congestion, incomplete or inaccurate capture of entry information (regardless of cause) or failed, incomplete, garbled, jumbled or delayed computer transmissions which may limit one's ability to enter the Sweepstakes, including any injury or damage to participant's or any other person's computer relating to or resulting from participating in this Sweepstakes or downloading any materials in this Sweepstakes. Sponsor reserves the right, in its sole discretion, to cancel, terminate, modify, extend or suspend this Sweepstakes should (in its sole discretion) virus, bugs, non-authorized human intervention, fraud or other causes beyond its control corrupt or affect the administration, security, fairness or proper conduct of the Sweepstakes. In case of termination, Sponsor will select the winners from all eligible entries received prior to and/or after (if appropriate) the action taken by Sponsor. Sponsor reserves the right, at its sole discretion, to disqualify any individual it finds, in its sole discretion, to be tampering with the entry process or the operation of the Sweepstakes or web site. Sponsor may prohibit an entrant from participating in the Sweepstakes or winning a prize if, in its sole discretion, it determines that said entrant is attempting to undermine the legitimate operation of the Sweepstakes by cheating, hacking, deception, or other unfair playing practices (including the use of automated quick entry programs) or intending to annoy, abuse, threaten or harass any other entrants or Sponsor representatives. Sponsor is not responsible if Sweepstakes cannot take place or if any prize cannot be awarded due to travel cancellations, delays or interruptions due to acts of God, acts of war, natural disasters, weather or acts of terrorism. No more than the stated number of prizes will be awarded
CAUTION: ANY ATTEMPT BY AN ENTRANT TO DELIBERATELY DAMAGE ANY WEB SITE OR UNDERMINE THE LEGITIMATE OPERATION OF THE SWEEPSTAKES MAY BE A VIOLATION OF CRIMINAL AND CIVIL LAWS AND SHOULD SUCH AN ATTEMPT BE MADE, THE SPONSOR RESERVES THE RIGHT TO SEEK DAMAGES FROM ANY SUCH PERSON TO THE FULLEST EXTENT PERMITTED BY LAW.
10. Disputes: Except where prohibited, Entrants agrees that any and all disputes, claims and causes of action arising out of, or connected with, the Sweepstakes or any prize awarded shall be resolved individually, without resort to any form of class action, and exclusively by the appropriate court located in the Courts of the State of New York for Suffolk County. All issues and questions concerning the construction, validity, interpretation and enforceability of these Official Rules, entrant's rights and obligations, or the rights and obligations of the Sponsor in connection with the Sweepstakes, shall be governed by, and construed in accordance with, the laws of the State of New York without giving effect to any choice of law or conflict of law rules (whether of the State of New York or any other jurisdiction), which would cause the application of the laws of any jurisdiction other than the State of New York. The remedy for any claim shall be limited to actual damages, and in no event shall any party be entitled to recover punitive, exemplary, consequential, or incidental damages, including attorney's fees or other such related costs of bringing a claim, or to rescind this agreement or seek injunctive or any other equitable relief.
THE PARTIES HEREBY WAIVE THEIR RIGHT TO JURY TRIAL WITH RESPECT TO ALL CLAIMS AND ISSUES ARISING OUT OF OR RELATING TO THIS AGREEMENT WHETHER SOUNDING IN CONTRACT OR TORT, AND INCLUDING ANY CLAIM FOR FRAUDULENT INDUCEMENT THEREOF.
11. Use of Data. Sponsor will be collecting personal data about entrants online, in accordance with its privacy policy. Please review the Sponsor's privacy policy at http://www.FragranceNet.com. By participating in the Sweepstakes, entrants hereby agree to Sponsor's collection and usage of their personal information and acknowledge that they have read and accepted Sponsor's privacy policy.
12.List of Winners To obtain the winner announcement, visit our blog at http://eautalk.fragrancenet.com/
13.Sponsor. FragranceNet.com, Inc. 900 Grand Blvd, Deer Park, NY 11729
When the weather gets warm, it's time to say adios to styling tools. Face it, the idea of standing in a cramped bathroom and turning it into a sauna with the help of a blow-dryer just doesn't sound like a good time. It's easier to throw your hair up when its wet and head out the door, but a messy bun just doesn't cut it at the office, and it's not that cute. So what can you do? Find an easy to do style that requires no heat. Here are three options we tried in our office:
The Half Up, Half Down Ballerina Bun
Part your hair at just about ear level around the base of your head and sweep all of your hair back into a tight pony tail then secure it with an elastic. You can create a center part in your hair for a more editorial feel. Twist your ponytail around its base to form a tight small bun, secure this with either an additional thin elastic or a bobby pin.

The Topsy Turvy Pony
Create whatever part you want at your scalp and then tie your hair back into a low loose pony tail. Lower the elastic about a half an inch down your pony tail. Above the elastic, split your hair into two, then flip the actual tail portion up and through the split hole. Pull the pony to ensure the style is tight.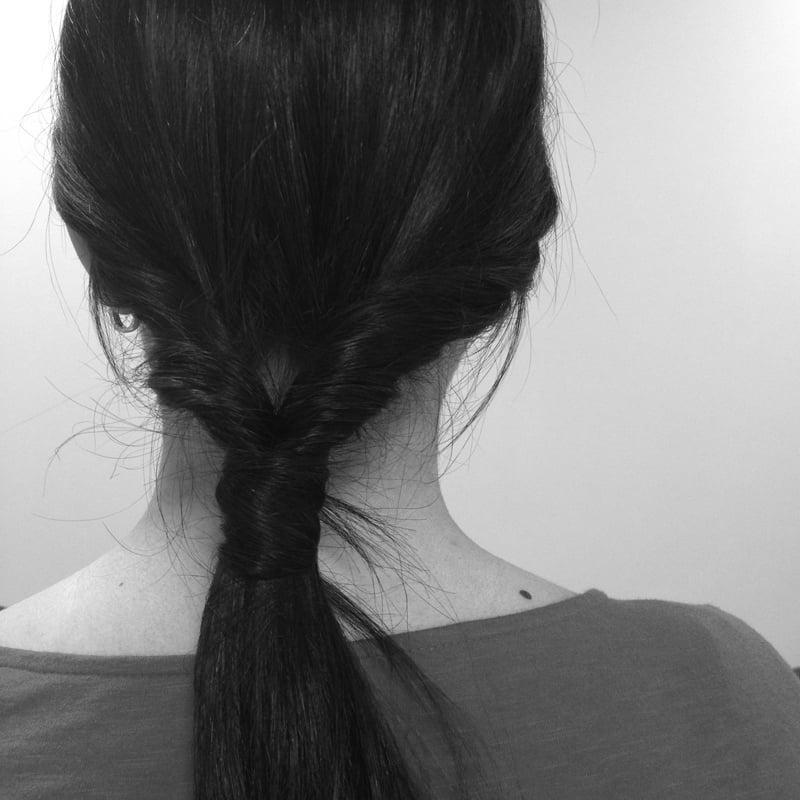 The Braided Top Knot
This look is the most time consuming and it might take you a few tries. Flip your head upside down and start to create a braid near the nape of your neck, gather more hair into the braiding strands as you work your way up. When you've braided to just above your ear level secure the braid with thin elastic. Spritz with hairspray to prevent any frizz, and use a bobby pin to keep down any lumps. You can either leave the look as a pony tail, or twist the pony into a tight bun. If desired you could use a sponge on the remaining hair to create a sock bun style on top.
Which of these styles will you try?