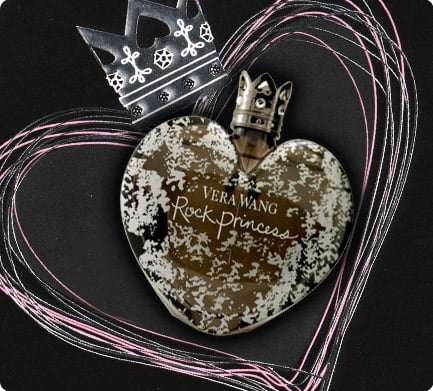 With every season change comes the switch of fragrance, and this season, I'm asking YOU to help a girl out!
Currently, I am using Vera Wang Rock Princess, a yummy fragrance with top notes of white peach, red rasperry and bergamot, rose, jasmine, lily, musk, iris, and creamy coconut.  I love the scent but I'm just ready for the switch for a summer fragrance that's sweet and fruity.
I'll admit, sure I love the fragrance, but what I love even more about the Vera Wang Rock Princess is the heart shaped bottle it comes in. The fact that the top is a crown too is super cute, and I have thought about wearing the black top cap piece (the bottom part of the crown) as a ring.
So I guess, I do take into consideration the bottling of the fragrance, along with the fragrance itself.
So now that you know a little bit about what I like about my current fragrance, help me out in deciding which new perfume I should make the switch to!
Leave a comment below or on this Facebook post!
Looking forward to all of your suggestions! :)
Earlier this week, we asked our Facebook fans if they would take a pill that turns sweat into perfume. 88% of the fans said EW..no! and 12% said YES!
This is surely a bizarre beauty 'technology' to look forward to in the near future, but for now, it has our attention and we just had to share!
Early this week, during one of our company meetings, the topic of a new pill that turns sweat into perfume is now in research mode and this really stirred things up for us! Really, how bizarre!
Let's break it down...a pill, to swallow before you head out on a hot day or to pump some iron at the gym, to have your sweat smell like your favorite designer fragrance or floral scent.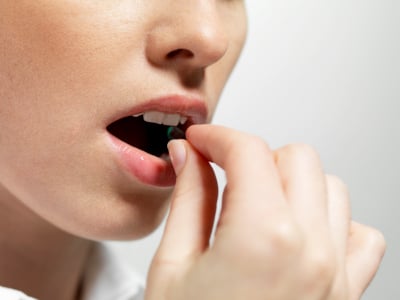 Amazing! Strange! And brings up lots of questions. How does the pill work exactly? How do you choose a scent? What does it do to your body internally? Is it safe? Does the pill leave a taste in your mouth before swallowing? 
We don't know, and we'll just have to wait to find out more. What we do know is that the swallowable parfum is being developed by an artist based in the Netherlands and was inspired by computer engineer Ray Kurzweil, who wrote lots of books on how manchines can, and will shape the future.
From what we understand, the future of beauty may be in pill form, and that is just...bizarre beauty. From sunscreen protection through a pill, and anti-grey supplements, maybe this parfum pill will be the next technologic beauty advancement.
Would you take this pill?
Did you know that fragrances aren't considered a basic necessity in the Chinese beauty market? In fact, fragrance only accounts for one percent of an expected 100 billion yuan in 2011. While this may sound discouraging for perfumers, it's not, according to this article in China Daily.

It's not that the Chinese market doesn't want the products, it's just that the pace is slower than usual.

"In our consumer research, we found that lots of consumers love the design and the scent of fragrances, but they're not in the habit of using them every day," Ghislain Devouge, general manager of P&G Prestige Greater China, told China Daily.

According to the article, consumers in China prefer light florals over heavier fragrances. The lighter florals connect with them on an emotional level. This is why Cody's Cool Water cologne is still a very popular choice in the Chinese market.

Read the entire article here.