Perfect curls...from a flat iron? Yes, that's right, you didn't just read this wrong. This technique will create bouncy curls and a sexy beach wave...and now, after reading this, you can easily create this look at home.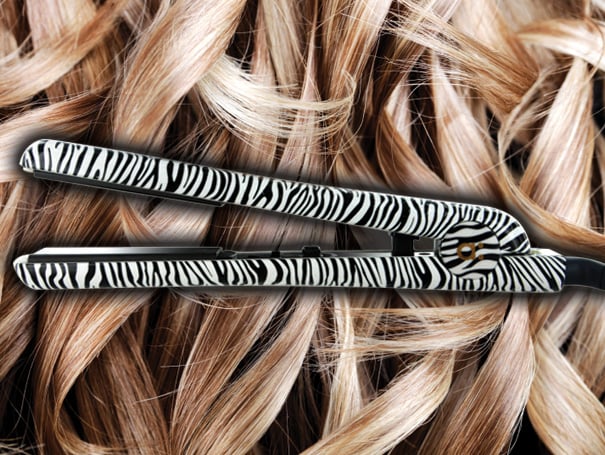 First, and always, you'll want to protect your hair with a thermal spray, we love Abba's Pure Thermal Protect Spray.
Section off your hair so that it's easier to curl.
Now, smooth out the hair with the iron, grab at the plates, wrap your hair over and twist, and make sure your hair is locked between the two plates. 
Once it is locked between the two, 'straighten' your hair down into a beautiful, wavy curl. 
Shake out your hair and see if there are any spots you have missed. Spray some hair spray into your hair to add some more volume. Spray underneath and spray any fine, stray baby hairs. 
What do you think? Will you try this technique for a wavy hair look?
I don't know about you, but my hair is wavy. To straighten it takes a long time, especially using a hair dryer. If you don't dry your hair all the way through (I have thick hair, too), all your straightening efforts have gone to waste.

These days I just don't put in the time. I have learned to embrace my wavy locks. However, every once in a while I'll feel the need for the straight and narrow, and drag out the hair dryer. Not anymore.

Sure, flat irons have been around a while, but FragranceNet just got a new one in stock, one that seems to be fairly popular - the Babyliss Pro Nano Flat Iron. This flat iron is a little different in that it straightens hair up to 40 percent faster, and you can use it on wet hair! I'm sorry, but this is a must-have in my household. And apparently in Angela's, too. (Pictured here)