Last September was the first time we had the privilege to attend New York Fashion with the fashion & beauty industry's elite. We had access to backstage hair and beauty and got some close up shots, how to's, and the best part? We get to let you know what the trends are for next season! Now you can snag the spring trends for 2013 early and be ahead of the rest...PLUS get those designer beauty products used on the runway for way less, just a few clicks away on our site.
Ready to dive in and see which trends are hot for Spring/Summer 2013 and which products you'll need and won't be able to live without? Read on...read on & as always...ENJOY!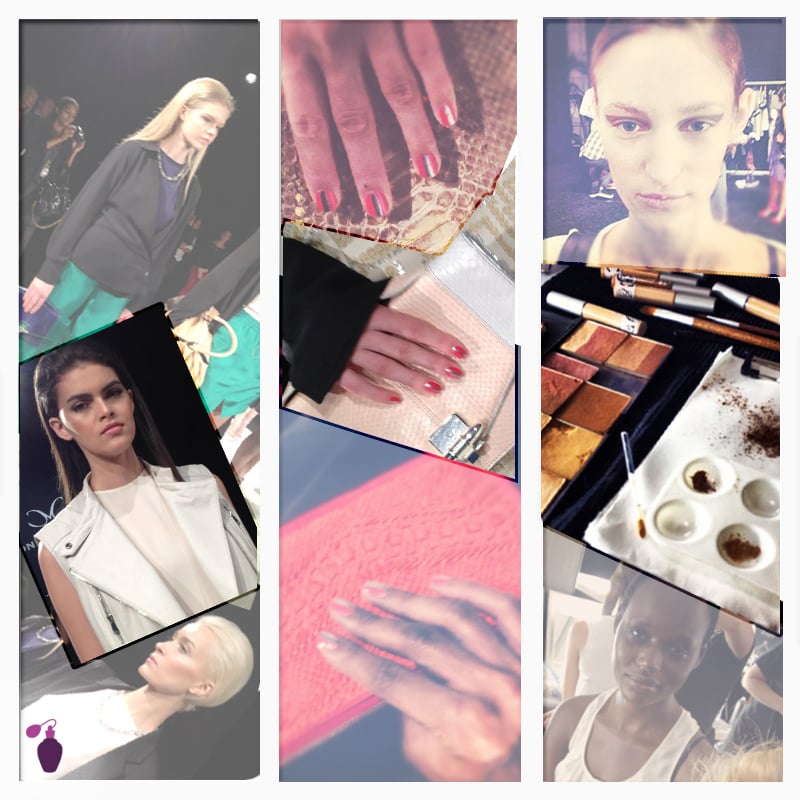 1. Slick Hair
There were countless shows we attended and gained backstage access to to get the hint that slicked back hair is totally in and oh so hot for spring 2013. There is nothing better than getting your hair out of your face in the heat of things, just when the the season is warming up. Products you'll need to achieve this look? We love American Crew's Citrus Mint gel for high hold and placement, not only keeps hair back but gives a refreshing feeling and scent. Designers who flaunt the trend? Monique Lhuiller, Mandy Coon, Carolina Herrera, Nina Ricci, and Alberta Feretti are just a few who softly pulled away the hair from teh face in a modern way.
2. Stripey Mani
This is an amazing do-it-yourself mani look you can get at home, and is runway inspired by a few designers from their spring 2013 collections. Designers like Whitney Eve, Phillip Lim, Charlotte Ronson, and Monika Chiang had their models sport a stripey mani. Get the cool look yourself, just use your favorite colors and with thin strips of clear tape, place two strips on each of your nail creating an inner space on which to paint.
3. Earthy, Nude Makeup
The last of our favorite spring 2013 trends we saw hitting the tents of New York Fashion week last season was earthy, nudey makeup. Less is more this spring, with bare lips, bold brows, and a tinted moisturizer for face. Some designers who opted for the fresh faced look were Ralph Lauren, Carlos Miele, Marc Jacob's and Erin Fetherston.
Which spring 2013 beauty trend can you see yourself sporting?


Our first backstage pass this New York Fashion Week was at the Art Academy University fashion show. This show is full of pieces created by extremely talented students from the university. We had a chance to chat with them, see the pieces from the latest collection first, and most excitingly, chat with the hair and makeup stylists to see exactly how to get the look for this show. 
All products used were AVEDA and the stylists could not be any more kind and helpful. The head makeup artist told me that the key to this natural look was not to extend the liner on the eyes, but the eye shadow on the lid! For the hair, extensions were used to create a gorgeous, full, knot-twisty infused bun. Check out some behind the scene pics below and to see ALL the shots we got, check out our album on Facebook here.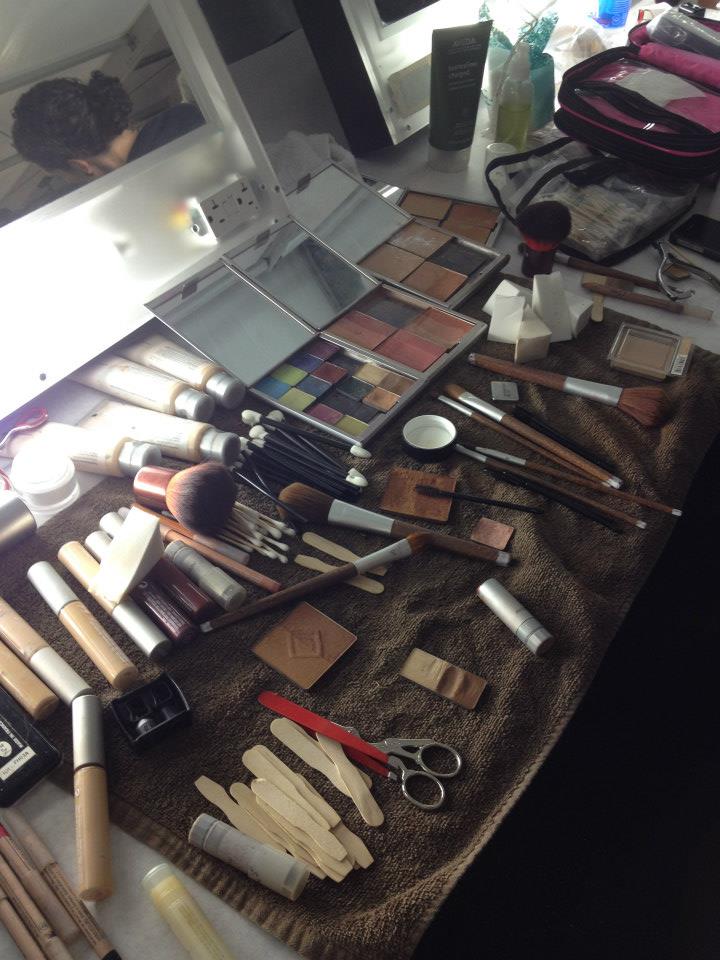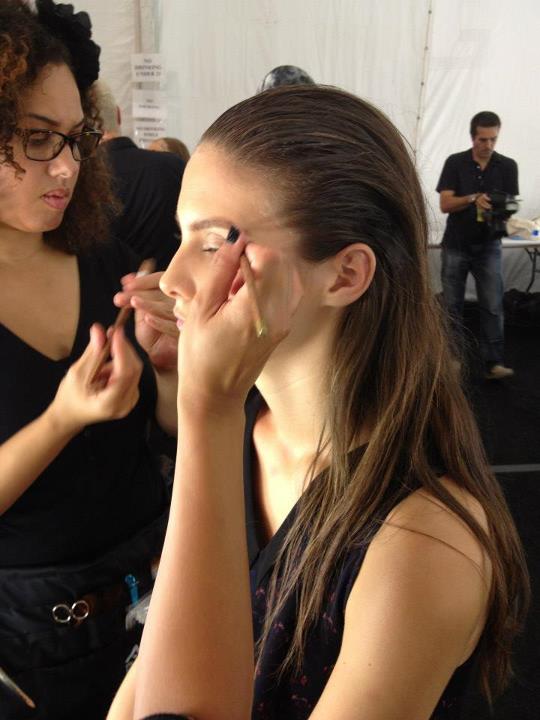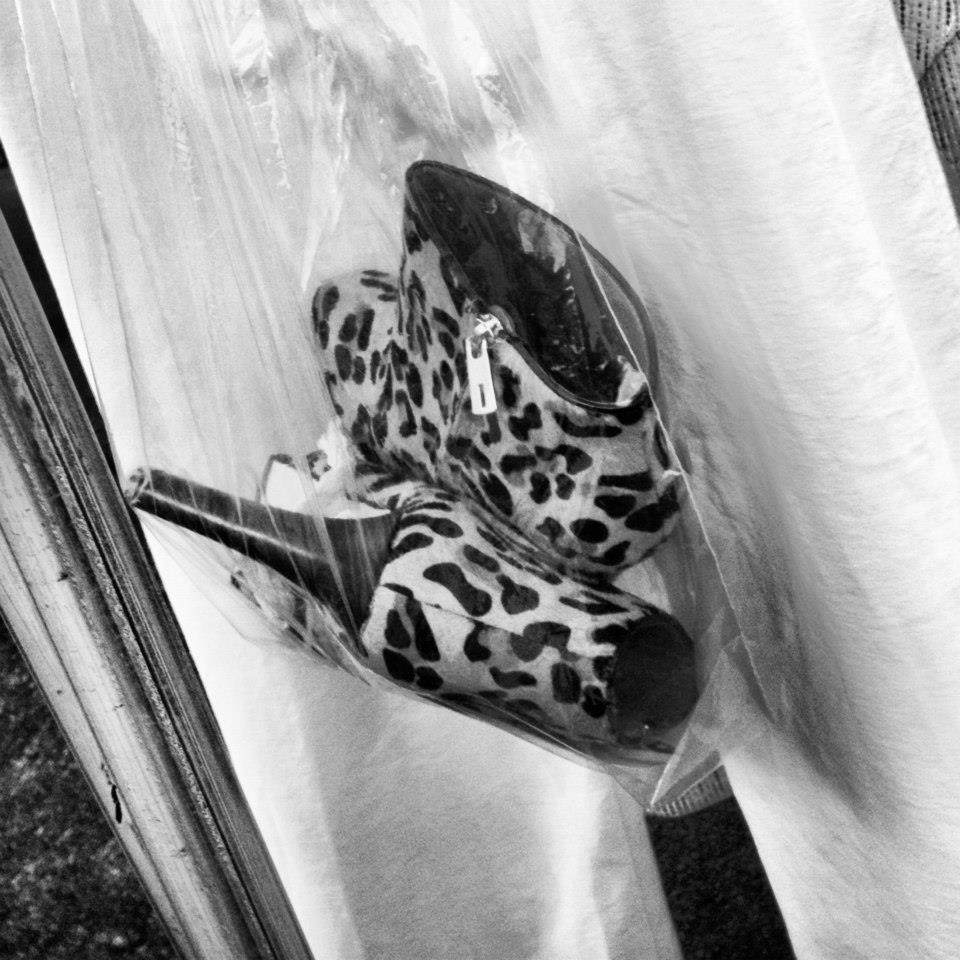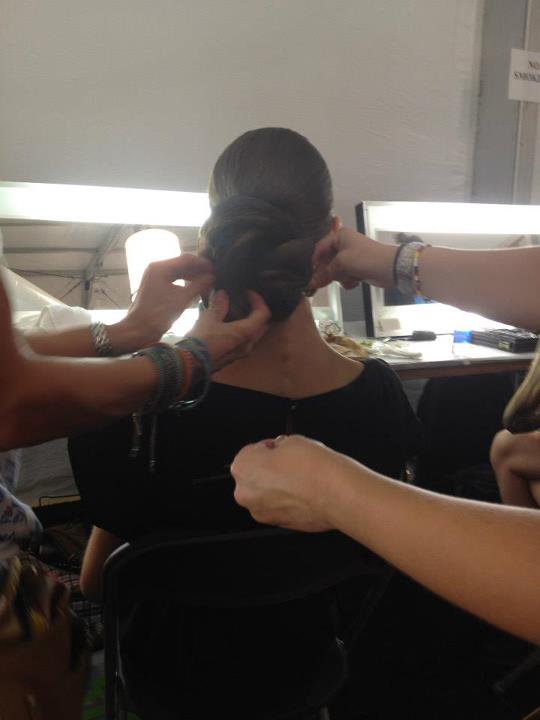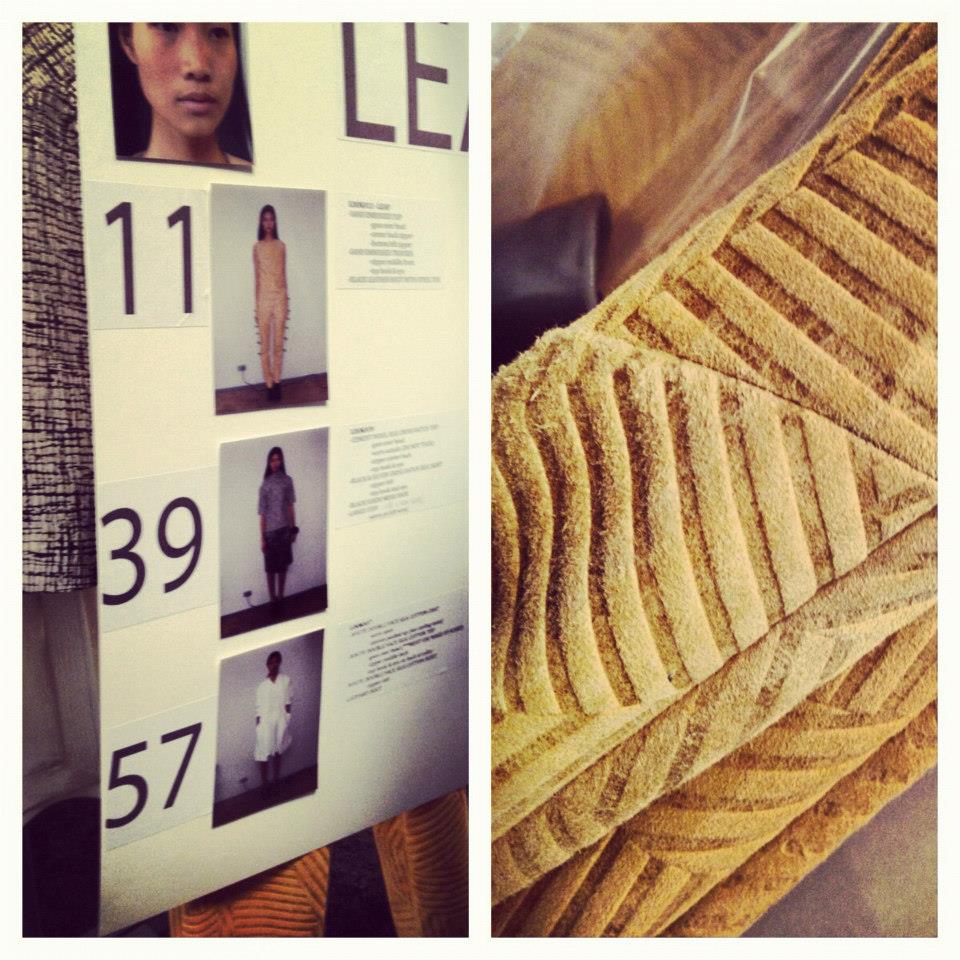 ALL PHOTOS: FragranceNet.com
We know Dolce & Gabbana is one of your favorite fragrance designers...that's why we wanted to let you in on how to get the hair look from Dolce & Gabbana's Spring/Summer 2013 hair look. Read on to get the gorgeous updo, a style that was light and loose and put emphasis on the brightly patterned scarves worn at the show in Milan. The inspiration behind the collection? A girl in the Sicilian islands, during summertime.
"The updo today is not really a twist, not a knot, and it's all about the scarf and working around the scarf. In my mind it's how a Sicilian woman would just quickly pin her hair up and then tie on a scarf. You can still see the hairline which is what keeps it from looking too severe, and there's a little bit of height but its not too exaggerated. It's a very light, summery look, taking some inspiration from the sixties with a little Riviera feeling, but it's not pastiched." -Guido, Redken Creative Consultant
Products You'll Need:
Redken aerate 08 bodifying cream mousse 2.3 oz

Create the Look:
Apply aerate 08 all-over bodifying cream-mousse from roots to ends to create some volume with a little texture when you blow-dry.
Blow-dry straight back so that there's no part.
Tie on a silk headscarf folded about two inches thick, leaving about an inch of hair from the hairline, knotting scarf on the bottom to the side.
Pin hair up into a "rough updo" that's almost a twist or a knot and works with the hair length and type, and pin with open fasteners.