Wearing white on the eyes is no easy task, but to wear the cool, wintry wonderful hue, there are some rules you need to follow to keep the look subtle, subdued. 

Our trick of the trade is to keep it mod, keep it simple, and you will be left with sheer gorgeousness. White shadow is commonly used to highlight the brow bone or used in the inner V's of your eyes to really widen your peepers. Step out of the 'safe' scenario and create a wintry white look with an icy white shadow that laces your entire lid. Add some beautiful contrast with a black, winged out liner and matte red lips! Get the look easiliy with these how to steps below!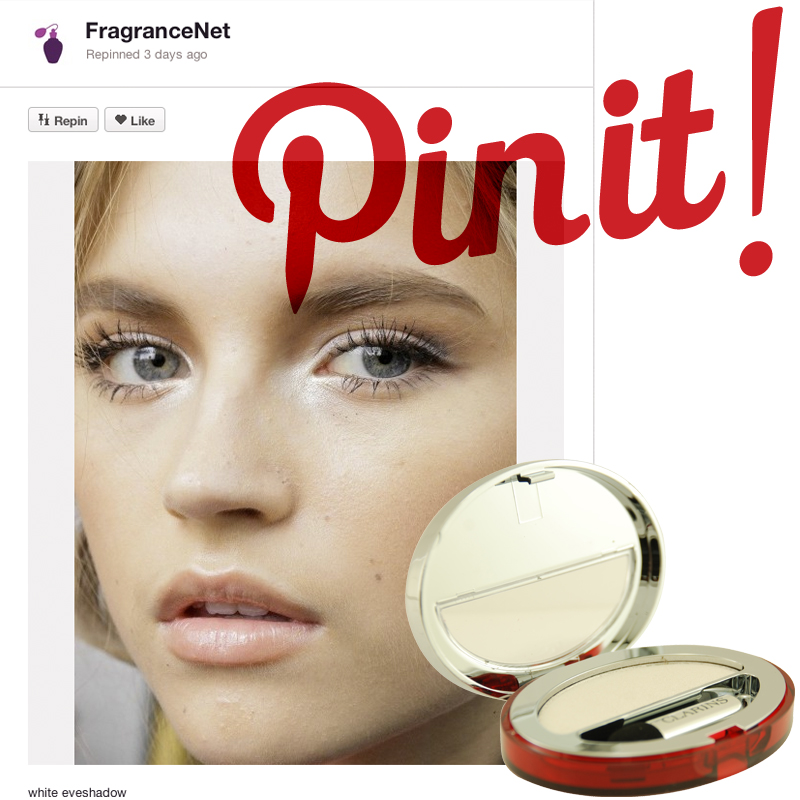 1. Apply a primer or some type of cream base that will help hold the makeup to your eye.
 2. Brush the white eyeshadow (we love Clarins white marshmallow) onto your lid. After the lid is covered, blend the eyeshadow upward, inward, and outward.
 3. Apply a liquid liner. Do not go heavy with a black pencil liner, but instead, use a medium brown or black liquid liner for nice contrast. 
 4. Apply mascara. This could be black or brown, depending on your liking.