Calvin Klein knows sexy and in 2011 the brand did not disappoint with the introduction of Forbidden Euphoria. A twist from the classic Euphoria, a fan favorite, this new launch revealed a modern take on sexy to a younger audience. The fragrance, an eau de parfum, is complex while staying sweet and airy. Forbidden Euphoria is full of personality from the bottle to the scent which embodies the Calvin Klein way of independence for the woman of today.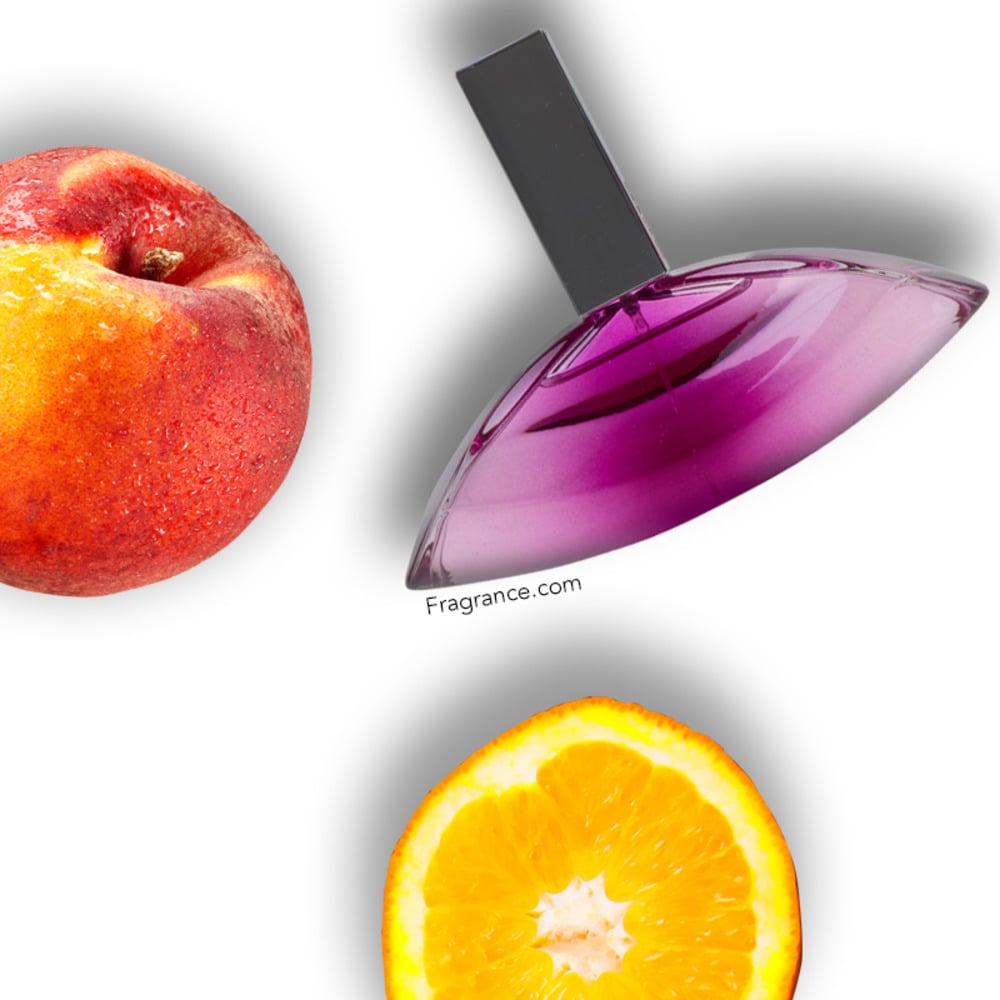 Forbidden Euphoria is sweet yet feminine and it's no wonder it is a signature scent to so many with top notes of mandarin, peach blossom, passion fruit and raspberry. Heart notes reveal a floral side to the fragrance thanks to pink peony, tiger orchid, and jasmine. Base notes of sensual musk, cashmere wood and patchouli keep it fresh yet irresistible with a dr op of sexy. This fragrance works anywhere, anytime. If you're headed to the office, out for a cocktail, or date with your man, Forbidden Euphoria will have you bursting with confidence while smelling as sweet as dessert. This incredibly tempting fragrance, when applied on top of Forbidden Euphoria body lotion, will last an incredible amount of time.
Crisp and clean, reach for Forbidden Euphoria to reveal your playful and flirtatious side. The stunning bottle which is ombre light to dark purple, stands out almost as much as the scent inside. No matter what your age, Forbidden Euphoria will bring out that young, free-spirited, exuberant and sexy girl within you.