If you feel like your hair needs some extra pep in its step, listen up!
Today's product spotlight, BlowPro – Blow Up-Daily Volumizing Shampoo and Conditioner, is just for you. From the founder of Manhattan's premier blow dry only salon, Blow, comes an all natural, keratin treatment compliant, and color safe shampoo and conditioner that will leave your hair bouncy, shiny, and most importantly, healthy.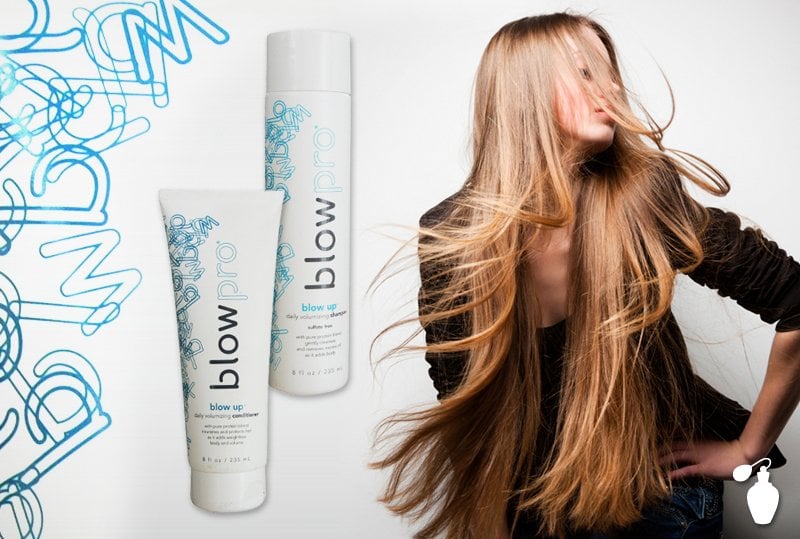 So, what makes BlowPro's Blow Up-Daily Volumizing Shampoo and Conditioner different from other volume boosting hair care products? The brand believes it starts from the beginning, with the ingredients.
In the shampoo, you'll be lathering up with a protein cocktail of sorts.
Wheat Protein: adds body without weighing down bounce
Phytokeratin Complex: prevents breakage
Soy Protein: increases elasticity for extra volume
The conditioner is full of goodness, too!
Amaranth: Nourishes and protects from dulling residue
Silk Amino Acids: Enhances hairs' flexibility and feel
Co-Polymer System: Weightlessly adds volume and bounce
The brand recommends you, "rinse hair thoroughly with warm water to open the hair follicles prior to conditioning," and, "rinse hair with cool to cold water to seal the cuticle and add shine."
Both Blow Up-Daily Volumizing Shampoo and Conditioner are sulfate, paraben, and sodium chloride free and won't interfere with or damage any chemical services you've had. BlowPro also made sure these products will help achieve and extend the life of the best blow out possible. When gorgeous hair is this easy, why wouldn't you give it a try?
With so many fabulous haircare products to choose from on Fragrancenet.com, it can be hard to narrow down the best options. While we try not to discriminate, one of our greatest loves right now is Oribe (pronounced "or-bay"). This salon and celebrity favorite works miracles on dry hair, smelly hair, lackluster hair…you name it. It makes your hair look as healthy as it feels, and is worthy every penny. The black and brown bottles also make for really sleek and sexy packaging, so men and women alike will love this product.
Oh yeah, and the scent of these products could be delicious enough to wear as a fragrance (hint, hint Oribe!). Here are three of our favorite products from the luxurious line:
Oribe Shampoo for Brilliance & Shine
This season, shine, shimmer and illumination have been super trendy. That's why we love this award-winning shampoo: just a little will provide long-lasting luster and make your hair look beautifully polished. Perfect for dry hair, this product will illuminate your hair, and leave you looking like an angel with perfectly glossy locks.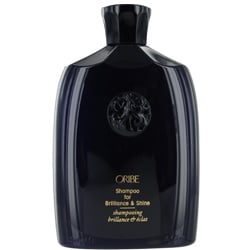 Oribe Maximista Thickening Spray
The days of Rachel Green's sleek, straight hair are gone, and bigger hair is now better. Want a voluminous look without the '80s poof? This thickening spray is perfect for that. After a hair wash, spritz a little on your roots with an emphasis on the crown of your head. For a really big, body-full look, spray all the way down to the ends of your hiar. Lastly, blow-dry your hair with a round brush. Don't worry; this formula will protect your locks from heat damage and is crunch-free.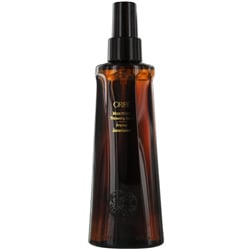 Oribe Conditioner for Beautiful Color
For those of us who've been the victim of a bad dye job or over-processed hair, this conditioner is a must-have. The formula is full of goodness and actually restores damaged hair, doesn't just hide it. It also preserves color and protects against damage caused by the sun and pollutants. Did we mention it's a favorite of Hannah Simone, who plays supermodel Cece on New Girl?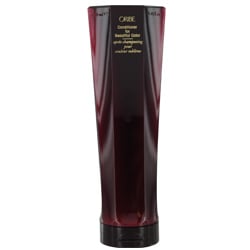 Why complicate things when you can simply simplify them? If your beauty regimen is more than 10 minutes in the morning, you need to simplify yourself with these 6 beauty products that do the work for you, not the other way around.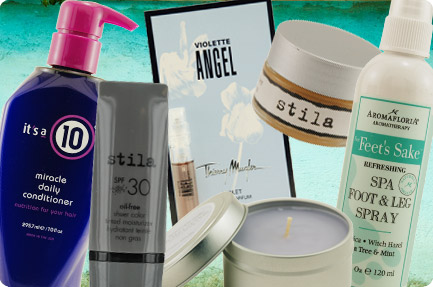 First off, your hair. If you're like me and have to shower at night because a full head of locks takes seemingly forever to dry, pump and infuse your hair with it's a 10 miracle daily conditioner before you head to bed. This leave in conditioner will work miracles while you rest and get that beauty sleep. It will make your hair smooth, frizz free, and smell amazing in the morning.  A hair fuss free morning will cut down your 'get ready' time drastically, so now you have to style your hair if you choose to!
How about that face? Do you use concealer then liquid foundation than powder and blush and…and…and. Stop layering your makeup, especially for the summer season. Try Stila's eye concealer and Stila's SPF 30 Oil Free tinted moisturizer in the tone that matches your skin tone best. This tinted moisturizer provides a medium coverage, greater than any other tinted moisturizer I've seen, and gives a beautiful, natural make up look that we all want to achieve.
Next, in case you are in a hurry, always carry a vial of perfume in your bag for those 'gotta go' moments. Nothing is worse than leaving the house with only the fragrance of your deodorant, yah? Get yourself a vial of your favorite scent so you can smell heavenly all the time!
For Feet's Sake, your feet have feelings too! Not really, but we know how it feels to have those blistery, hot feet from those oh so hot heels that don't just fit right but we just HAD to wear them! Am I right with this one? Throw this refreshing spa foot & leg spray in your bag, the blend of tea tree and mint mist on your toe-sy's will give you that cool, calm, refreshed feeling we all beg for after a long day of heel-wearing.
Lastly, simplify your day and de-stress yourself with a lovely lavender and vanilla essential candle. They come in all shapes and sizes and burn for 20-90 hours, depending on which candle you choose. This timely fragrance is perfect for simplifying yours, mine, and every one's life, honest.