Introduced in 2014, Chloe Love Story is a fragrance for women who embrace femininity and revel in their elegance. This light, floral fragrance is sexy yet sophisticated, a reflection of so many women in modern times. The scent is intoxicating because of its perfect mix of floral and fruitiness that makes it distinctive and unforgettable. Airy touches of jasmine will quickly make Chloe Love Story the center of attention.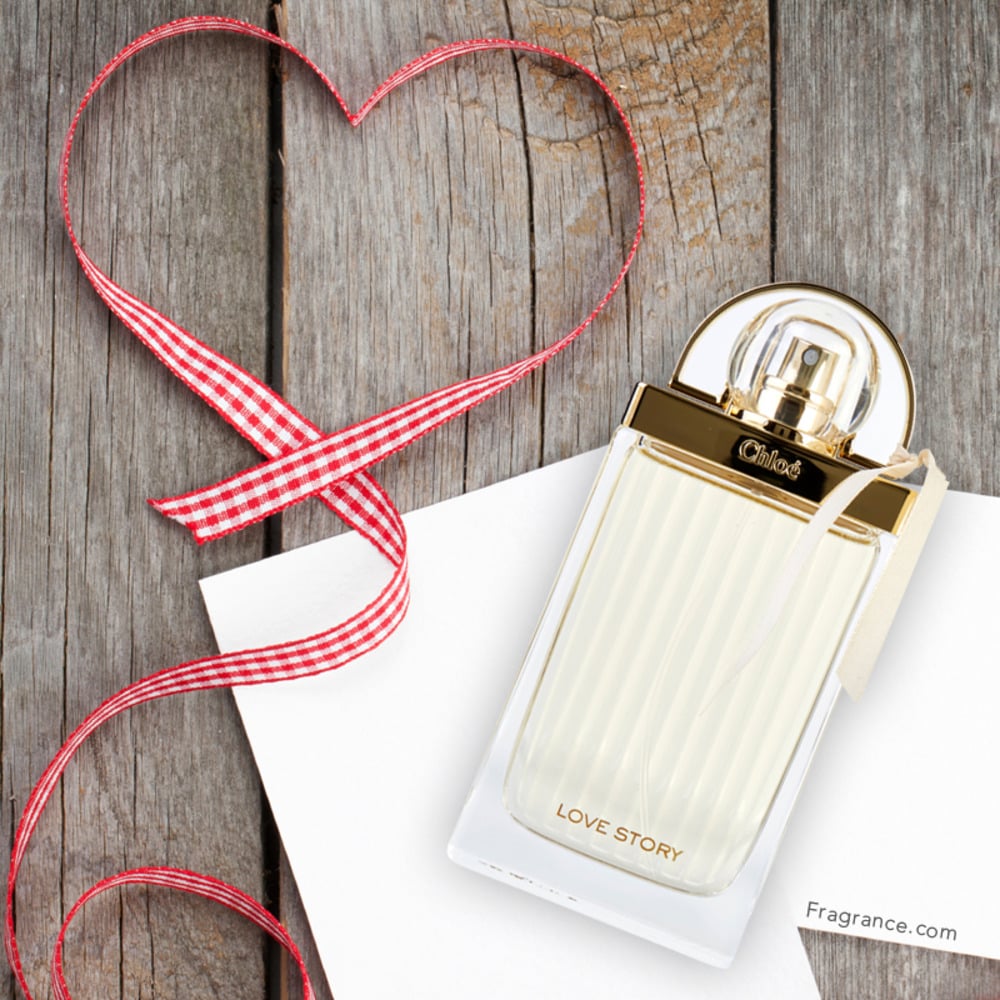 Love Story is the epitome of the graceful woman with oils of orange blossom and neroli as top notes. The romantic, sensual heart notes of jasmine and physalis are reminiscent of wedding bouquets and days filled entirely with love, while base notes of cedar wood make it sophisticated and strong. This enduring fragrance will last its entire wear staying fresh and prominent. Reflected in Chloe fashion for years, the bottle is inspired by a lock which is a symbol of love as seen on the Pont Des Arts Bridge in Paris. Paris, an iconic place for love and romance, is the perfect influencer to the scent that can become a love affair.
This eau de parfum that is flawless for any enchanting occasion. The woman, who chooses romance and sensuality as a signature, could find their new day to day necessity in this fragrance. Others may pick this as their special occasion choice, perfect for the first date all the way until you say "I do". This joyful scent will make you feel luminous, and when sprayed years later will bring you right back to that place of romance where it all started. Whether it's new love, or an everlasting kind, make Chloe Love Story a part of your affair of the heart.
Stop what you're doing and get psyched for 5 products you are about to want (and own) now! These 5 products are our must haves and are products we know you'll add to your cart and purchase now.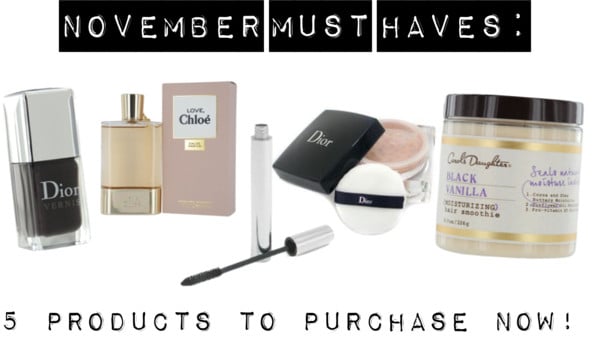 Must Have Product #1: Dior's Vernis nail lacquer
WHY You'll Want It NOW: This nail polish is vibrant, long lasting, and luminous in color. What better way to paint on silky smooth, long lasting, glossy nail lacquer than to do it with our discounted Dior Vernis nail lacquer?
Must Have Product #2: Chloe Love by Chloe
WHY You'll Want It NOW: A fragrance that is romantic and feminine that combines the floral notes of iris, lilac, hyacinth and wisteria blossom with powdery musk for a scent that will last all night long. If you have a taste for elegance and luxury, you will love Chloe Love.
Must Have Product #3: Clinique Naturally Glossy Mascara in jet black
WHY You'll Want It NOW: You'll get great looking lashes that are visibly longer and thicker. This mascara instantly create a striking, beautiful glossy lash. 
Must Have Product #4: Christian Dior's DiorSkin Matte & Luminous Hydrating Loose Powder
WHY You'll Want It NOW: It's modern, gives matte and a satin soft finish, all while replenishing moisture to keep skin hydrated for more than 6 hours. If that's not enough, the delicate texture perfectly adheres to skin and leaves a fresh, radiant complexion.

Must Have Product #5: Carol's Daughter's Black Vanilla Hair Smoothie
WHY You'll Want It NOW: A yummy treatment that deeply nourishes hair that is dry and dull, the sunflower oil, cocoa and shea butters promise to deliver intense moisture and detangle the worst strangled of hair.What are you waiting for? Go ahead and take a big gulp out of this delicious smelling, moisturizing hair smoothie!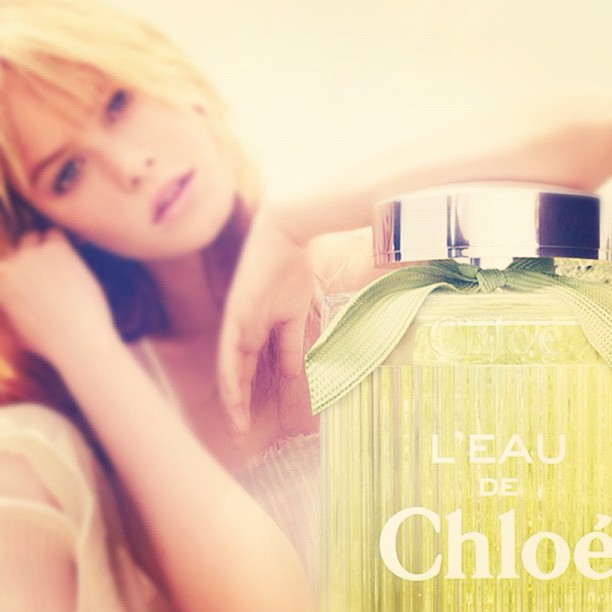 Photo Courtesy: Chloe
We're wondering, how would you (or do you) wear L'eau de Chloe?
L'eau de Chloe is a very fresh, clean scent...crisp and citrusy. Fragrance notes feature sparkling citrus accords (think lemonade) with accords of rose petails, adding a subtle, dewey character to the fragrance.
In this photo, courtesy of Chloe, featuring model Camille Rowe-Pourcheresse, photographed by Camilla Akrans, Camille is wearing a dainty, sunflower dress. So we want to know, how would you wear this fragrance?!
Twitpic or tweet us, tag us on Instagram @FragranceNet or tell us and show us on Facebook! Don't forget to use hash tag #FragranceNetScentStyle