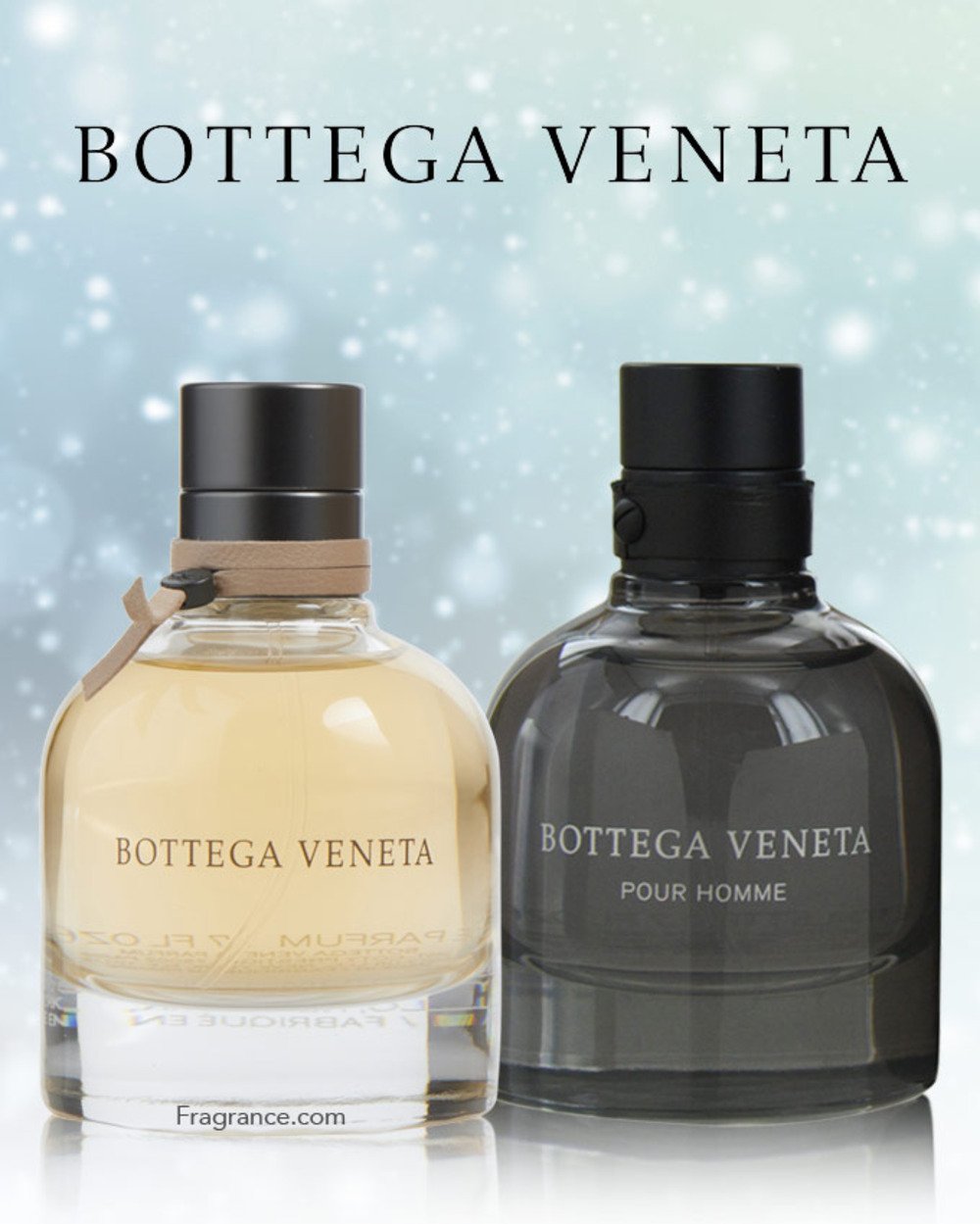 Who doesn't love a good his and her fragrance pairing?
Bottega Veneta eau de parfum is a sensual and sexy leather fragrance. Bottega Veneta is renound for their buttery leather luxury goods, so fragrance from this Italian designe house was bound to celebrate this material, and popular fragrance note. With notes of Pink peppercorn, Bergamot, Lily of the valley, Jasmine, Leather, Patchouli and oakmoss it has a wide variety of notes that you think would be in contrast but work beautifully together.
It opens up soft and bright with a slight sharpness from the pink peppercorn, then it melts into a supple sweet leather scent that is perfectly paired with the white florals. The patchouli gives it a sexy base that doesn't compromise the soft velvitiness of the leather note. This fragrance is most definitely a celebration of leather, but it's soft and feminine at the same time. Powerful and strong, yet soft and supple its considered a masterpiece by some and it's easy to see why.
Sumptuous and green, Bottega Venetta pour homme strutted onto the world stage in 2013 on the heels of the brand's highly successful female perfume releases. What makes Pour Homme so incredible, is that it feels resolutely fresh - though not in an ozonic / marine sort of way - rather, in a crisp-mountain-air and leafy-green manner!
Bottega Venetta Pour Homme speaks of the great outdoors - of a trek in the wilderness under the emerald canopy of the trees. Starting with bergamot and unique Balkan juniper, Siberian pine and Canadian fur notes, this masculine veers straight into the forest where leaves soaked in water and fresh oxygen are found in abundance. If one closes their eyes when smelling this, they would be hard pressed to imagine anything else - it is supremely botanical. A flicker of Jamaican pepper lends warmth to the mix, and a brown ribbon of labdanum is suggestive of a damp forest floor underfoot. These notes reside over a base of leather and patchouli, which only further underline it's evergreen masculinity.
An exceptional scent to be worn with suit and tie, or on date nights out, Bottega Venetta Pour Homme resides in a register of refinement and elegance. This being said, it is always grounded (never aloof), and approachable!