If you feel like your hair needs some extra pep in its step, listen up!
Today's product spotlight, BlowPro – Blow Up-Daily Volumizing Shampoo and Conditioner, is just for you. From the founder of Manhattan's premier blow dry only salon, Blow, comes an all natural, keratin treatment compliant, and color safe shampoo and conditioner that will leave your hair bouncy, shiny, and most importantly, healthy.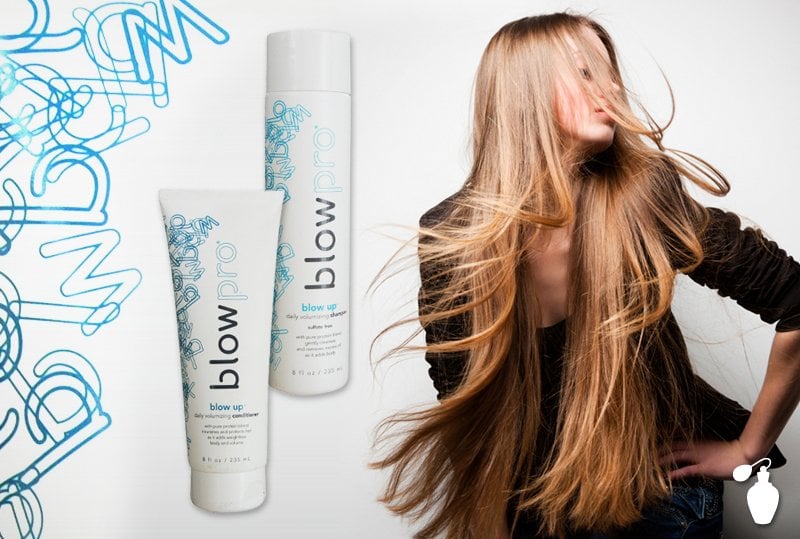 So, what makes BlowPro's Blow Up-Daily Volumizing Shampoo and Conditioner different from other volume boosting hair care products? The brand believes it starts from the beginning, with the ingredients.
In the shampoo, you'll be lathering up with a protein cocktail of sorts.
Wheat Protein: adds body without weighing down bounce
Phytokeratin Complex: prevents breakage
Soy Protein: increases elasticity for extra volume
The conditioner is full of goodness, too!
Amaranth: Nourishes and protects from dulling residue
Silk Amino Acids: Enhances hairs' flexibility and feel
Co-Polymer System: Weightlessly adds volume and bounce
The brand recommends you, "rinse hair thoroughly with warm water to open the hair follicles prior to conditioning," and, "rinse hair with cool to cold water to seal the cuticle and add shine."
Both Blow Up-Daily Volumizing Shampoo and Conditioner are sulfate, paraben, and sodium chloride free and won't interfere with or damage any chemical services you've had. BlowPro also made sure these products will help achieve and extend the life of the best blow out possible. When gorgeous hair is this easy, why wouldn't you give it a try?