Think that pumpkin spiced lattes are the only way to the savory-sweet flavor of autumnal pumpkin? Sure, delicious candies and other sweet treats can indulge your palette with ease, but opting for pumpkin spiced beauty products are yet another way to enjoy the popular seasonal flavor.
Whether you prefer lifesaving skincare essentials or some warming candles, there's countless ways to bring the fall spirit to your everyday routine. To easily satisfy your pumpkin spiced everything fix (hey, we aren't judging!), here's six products to properly set the mood.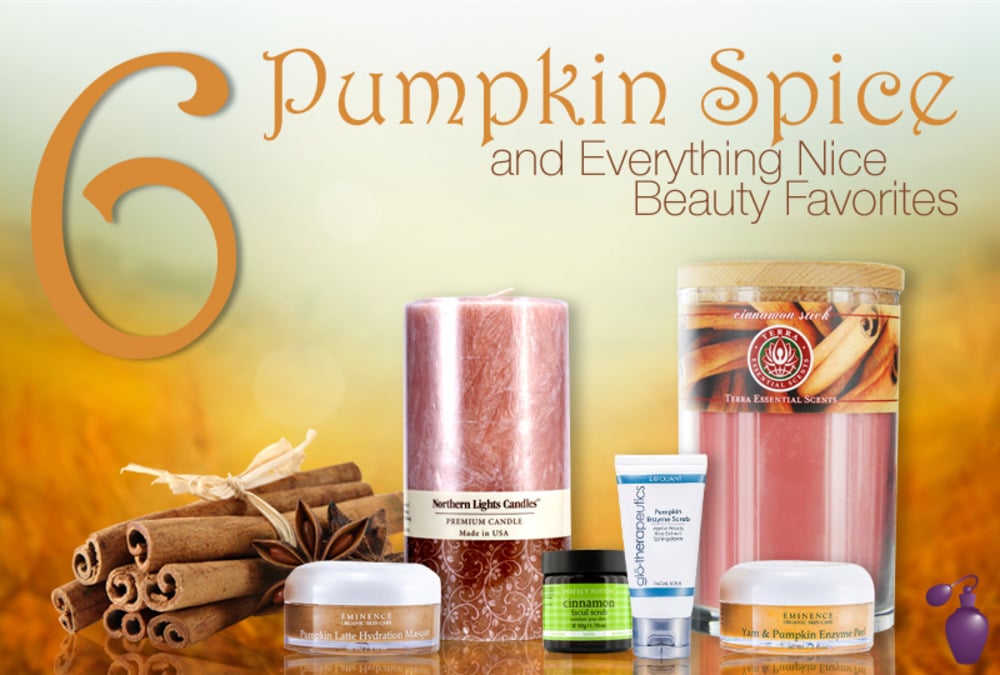 For Rejuvenated Skin...To give your serums and facial washes a break, the Eminence Yam & Pumpkin Enzyme Peel ($48.99) helps dissolve dead skin cells, while promoting new cell turnover in return. And being that pumpkin treats your skin to vitamins such as Vitamin A and Vitamin C, you can expect to have a glowing, gorgeous complexion with continued use.
For An Effective Scrub… Easily remove dull and flaking skin thanks to the Glotherapeutics Pumpkin Enzyme Scrub ($34.99), which utilizes pumpkin enzymes, date seeds and jojoba beads to soften and smooth your complexion. Likewise, the Perfect Potion Cinnamon Facial Scrub ($28.99) pampers and exfoliates the skin with cinnamon and polished walnut shells.
For Savory Scents...To fill your home with mouthwatering spices, try the Northern Light Candles Sandalwood Spice Scented Candle ($14.99), which delivers a clean and fragrant burn for up to 90 hours. Similarly, the Cinnamon Stick Soy Candle ($17.99) treats the senses to a soothing, spicy blend of cinnamon and spice oils.
For Intense Hydration...The dry and cool air of fall can leave our skin dehydrated and severely dry. To pump back any lost moisture back into your face, the Eminence Pumpkin Latte Hydration Masque ($55.99) treats chapped skin to a puree of Vitamin E and Omega 9 nutrients.
Now that we're near the end of summer, it's getting too hot to keep wearing a lot of cosmetics. Sure, we love getting glammed up but who wants to worry about having a makeup meltdown? No one.
If you can't go out bare-faced and it's still too hot to wear some of your favorite products, try tailoring your beauty routine with these three tips:
1. Find a Lightweight Foundation
Warm weather can cause your foundation to melt. Avoid this by wearing a lightweight foundation with full coverage. Try Estée Lauder's Double Wear Stay-in-Place foundation for a fresh and natural look that can stand up to the heat, humidity and nonstop activity.
2. Perfect Your Pout with a Bright Colored Lipstick
We are suckers for a bold lip so think about wearing a bright colored lipstick that will add a bit of dimension to your face. Try Estée Lauder's New Pure Color Lipstick in #56 Raspberry. The color is great to wear during the day and you can easily transition it for a night out by adding a touch of gloss.
3. Top it off with your favorite fragrance
Your scent should be airy and fun this summer, however, since you're going for a fresh face, you might want to try a fragrance that has some bold domestic floral and fruity notes to it. Estée Lauder's Pleasures Bloom Eau De Parfum is perfect for this. Its notes include: grapefruit, creamy vanilla, raspberry, violet flower pink peony, rose, jasmine, green lily, musk, patchouli and lychee.
Once August rolls around, it's time to start getting out of endless summer mode, and start thinking of back to campus necessities you'll definitely need to shop for. And while you've probably mapped out what living essentials you'll need, adding some beauty must-haves onto your list doesn't have to be a painful task. Instead of purchasing items you won't need or use, selecting multitasking shoppables can save both time and money.
Perfect for new freshmen and returning upperclassmen alike, here's eight back to campus beauty finds that will definitely suit all your needs this upcoming semester.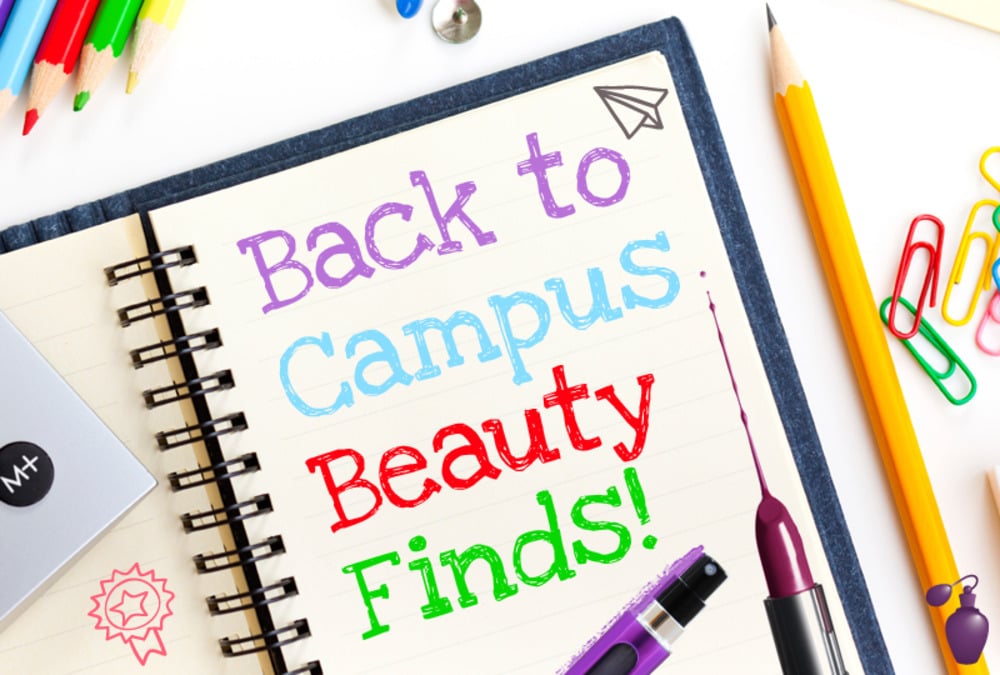 For All Your Makeup Essentials...Buying makeup can be costly when you are on a tight budget, so it's always best to find beauty deals which cover all your makeup needs. For numerous amounts of blushes, eyeshadows, powders and lipsticks, the Arezia Makeup Kit ($27.99) helps create all sorts of beauty looks, without causing a dent in your wallet.
For A Healthy Skin Regimen...Equally convenient and dorm friendly, travel kits can fit neatly inside any routine without taking up a lot of space. We love the MyChelle Clear Skin Youth Anthology Kit ($44.99), as it keeps your skin clear with four must have essentials.
For Portable Perfume...Whether you're heading to class or meeting up friends, a Perfume Travel Atomizer ($9.99) is always a good beauty lifesaver, as it allows you to store your favorite scents in a convenient sprayable bottle.
For All Your Shower Needs...To keep your hair and body clean and prepped for just about anything, the Tuscan Body Lotion 1.4 oz & Shower Gel 1.4 oz & Shampoo 1.4 oz & Conditioner 1.4 oz & Incanto Essentials Hair & Shower Gel 1.7 oz In Zippered Pouch ($8.99) offers five mini-sized products for instant refreshment.
For All Those Beauty Emergencies...No matter what occurs, the Tweezerman Squeeze & Snip Nipper With Zip File Pink Strips 2pcs + 1 Case ($30.99) keeps your nails neat, trim and filed. And fitting nicely inside your bag, you can bring this beauty necessity wherever you go.
For Proper Brush Storage...There's nothing more messy than loose brushes lying around, so it's important to invest in proper storage tools to keep clutter to a minimum. To help store brushes with ease, the Jane Iredale Kabuki Brush Case ($23.99) gives your kabuki brushes a new home.
For Straight, Sleek Locks...To keep your tresses up to speed for any event, the Lasio Prostraight Ionic Digital Flat Iron ($129.99) straightens hair on an instant. And with controllable temperature settings that start heating in just 12 seconds, this tool works well on fine, medium and resistant hair.
For A Proper Blowout...Every girl needs an effective hair dryer insider her beauty arsenal, so for handy tool that delivers time and time again, the Amika Graffiti Power Cloud Force Dryer ($135.99) offers two nozzles for flawless blowouts.