Working in an industry that is so fast paced, and can be very influencial on the products we buy and wear today, it can make it hard at times to be trendy yet professional for work. What do I mean exactly? Well, in a workplace, we all know some of the runway trends just WON'T cut it in the office environment. So how do we take the runway looks and trends and turn it into something we can wear on a daily basis, even if it means wearing it in the office? That is something I deal with on a daily basis, and in this post, I will help inspire and help you too, get away with taking the bright bold lip trend and wear it to work!
Bright lips were on the Spring 2012 runway in a big way, with designers like Betsey Johnson, Richard Chai, and J.Crew, just to name a few! Would it be totally rediculous to wear them yourself?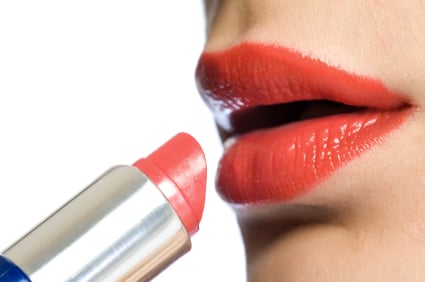 Not one bit! So let's get started!
Pick your favorite bright lip hue, whether it be red, pink, orange, or even purple, go with it and have fun! I personally love the Joey New York collagen boosting lipstick in show time & Laura Mercier lip colour in passion, these will provide a balanced, trendy makeup result.
With a bold lip, you want to keep everything else really neutral, so stick to nude, natural colors for the eyes and face and take it easy with the rest of your makeup. The key to the bold lip look? Keep the look matte, don't apply gloss! The gloss will make the color wear off easily and will require upkeep throughout the day...and who really wants to go to the bathroom 5 times a day (at least) to check that your lip color is still on? Not me(and surely not your boss)!
So take these tips and sit, working pretty! Let me know which is your fave Spring 2012 runway trend in the comments section below & which trends you plan to wear from the runway during your workdays!

Earlier this week, we asked our Facebook fans if they would take a pill that turns sweat into perfume. 88% of the fans said EW..no! and 12% said YES!
This is surely a bizarre beauty 'technology' to look forward to in the near future, but for now, it has our attention and we just had to share!
Early this week, during one of our company meetings, the topic of a new pill that turns sweat into perfume is now in research mode and this really stirred things up for us! Really, how bizarre!
Let's break it down...a pill, to swallow before you head out on a hot day or to pump some iron at the gym, to have your sweat smell like your favorite designer fragrance or floral scent.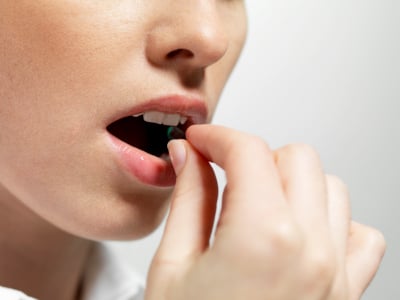 Amazing! Strange! And brings up lots of questions. How does the pill work exactly? How do you choose a scent? What does it do to your body internally? Is it safe? Does the pill leave a taste in your mouth before swallowing? 
We don't know, and we'll just have to wait to find out more. What we do know is that the swallowable parfum is being developed by an artist based in the Netherlands and was inspired by computer engineer Ray Kurzweil, who wrote lots of books on how manchines can, and will shape the future.
From what we understand, the future of beauty may be in pill form, and that is just...bizarre beauty. From sunscreen protection through a pill, and anti-grey supplements, maybe this parfum pill will be the next technologic beauty advancement.
Would you take this pill?