Calling all those beauty obsessed, try this awesome tip as soon as you get home...find your white eye liner that you most likely never use and use it as an eyeshadow base!
Color your eyelid with the white eyeliner, blending and blotting with your finger, dabbing if necessary. Your eyeshadow, applied on top after the base has been applied, will POP and look way bolder, way brighter and...not to mention, create a longer lasting look!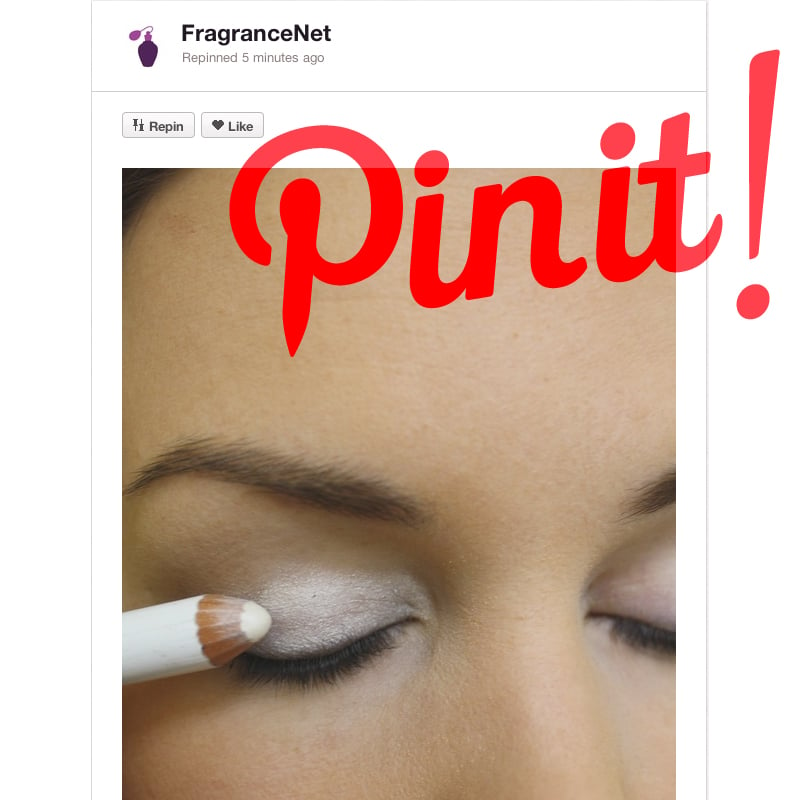 Need a great white eye liner?
Products to use...and get 'em for less!
Christian Dior Khol pencil -- no. 007 white
STILA Glitter Eye Liner -- #06 silver lilac
Lancome Le Crayon Khol -- no. 013 silver
Paul & Joe Dual Crayon -- #03 Duo Sucre
Need another great reason to use white eye liner?! C'mon...we've got you covered, check out how else you can make your eyes really pop with this wintry white hue.
Did you know that you have, lying around your house, a trove of fashion and beauty treasures? Don't believe me? Well, I will prove it to you.  Here is a list of some of my favorite quick fixes, kitchen rescues, and household dazzle: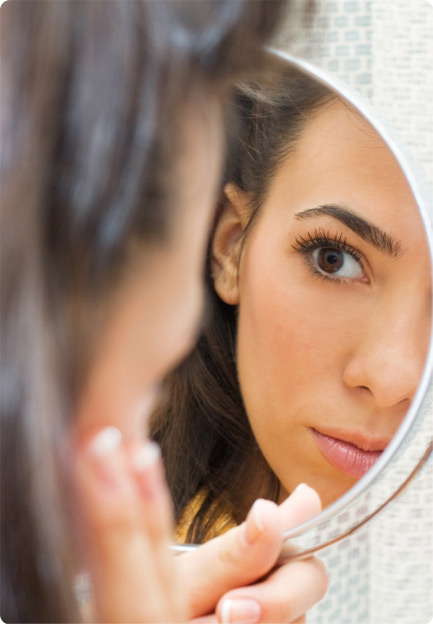 1. Whiten yellow nails: nails yellow after a dark polish job? Some toothpaste and fresh lemon juice will scrub that dinge away.
2. Dry your nails quickly: while we're on the subject of nails, did you know you can quick-dry your nails by spraying some cooking spray on them? Original is fine – no need to get fancy with the flavors, especially if you're a nail biter. You can also dip your nails into ice water for a few minutes to flash-dry that polish.
3. DIY lip stain: slice a beet and apply the "juice" to your lips with a q-tip. Be sure to avoid your teeth when doing this since it will stain. You can also try mixing gelatin mix or kool-aid mix with just a bit of water to create a lip stain.
4.  Make your lipstick last longer: rub an ice cube across lips before and after applying color to help it last longer.
5. Soothe a burn: all of us have burnt our foreheads and/or necks with a curling iron at some point or another. Put cold plain yogurt on a fresh burn – it will help with swelling and redness.
6. Speed the healing of a bruise: rub some vinegar over a bruise when it's at its most blue to help bring the color down.
7. Soothe itchy skin: add oatmeal to warm water and place it over itchy areas. For a full-body itch try adding oatmeal to warm bath water.
8. Boost your hairs shine: after you wash your hair, rinse it through with a solution of 2 tablespoons vinegar to 1 cup cold water.
9. Ditch the shaving cream: as opposed to spending the extra money on shaving cream or gel, use a little bit of your hair conditioner! It will keep your shave smooth and your skin soft.
10. Emergency lip gloss: there are several alternatives probably lying around your house. Olive oil, grape seed oil, or pretty much any oil you would cook with will work; so will petroleum jelly. My personal favorite is to poke a small hole in a vitamin e capsule and rub it onto your lips.
11. Banish the pool-greens: summer time means swimming pool time – and that usually means otherworldly green hair. Use tomato juice as a rinse after you shampoo to help erase the tint. Let it sit in your untangled hair for 15 minutes, then rinse and condition as usual.
12. Exfoliate and soften your skin: kiwi skin and fresh pineapple both contain bromelain, which tenderizes meat. For lighter exfoliation just rub kiwi skins on dry heels and elbows for five minutes and then rinse and moisturize. For a stronger mix, blend fresh pineapple with kosher salt or oatmeal and gently rub on the skin for 5 minutes before rinsing.
13. Balance blotchy or combination skin: a few tablespoons of honey used as a facial mask will soothe and moisturize your skin as well as kill off nasty bacteria. For the best effect try Manuka Honey.
14. Boost the strength and shine of your hair: All you need is olive oil and egg yolks. Let the mix sit for 15 minutes and rinse as usual.
15. Acne treatment: 3 aspirin dissolved into hot water to make a paste will work wonders on your breakouts. Let the paste sit for 10 minutes and rinse.
Hopefully these 15 little tips helped show you how you probably have an entire spa worth of beauty treatment just lying around your house. If you have questions, or to see more recipes and beauty tips – please visit us at www.JustAskDavid.com