Aries
Health is wealth, Aries, and this week everything's coming up money for you – especially when it comes to lavish locks. With the help of Healthy Sexy Hair Soymilk Shampoo, abundant beauty is a breeze.


Taurus
Sugar, spice and everything nice is headed your way, Taurus! No Pamplona problems for you, little bull. Instead of running, relax and indulge with Laura Mercier Almond Coconut Milk Honey Bath.


Gemini
Everything comes in three's, Gemini, so keep your eyes on the prize for plenty of opportunities. To help fix your gaze, we suggest the stylishly springy Glominerals Eye Shadow Trio - Fresh Greens.


Cancer
Don't be crabby this week, Cancer, all of the recent stress you've experienced is finally coming to an end. Get ready to attract some good things with the alluring assistance of Narciso Rodriguez Eau de Parfum Spray.


Leo
Time to revitalize, Leo! Winter is so out, and spring is in. That means it's time to stimulate your strands, while making them silky soft with the power of Paul Mitchell Instant Moisture Daily Treatment.

Virgo
Feel like you've walked a thousand miles, Virgo? It means you're making serious progress, so you deserve some serious pampering. Grab a hold of Ahava Deadsea Water Mineral Foot Cream to take care of those tired tootsies tout de suite.


Libra
Practice makes perfect, Libra, but who has the patience to wait? It's ok when it comes to that promotion, yet in order to get it, you need to put your best face forward. Here's where Clarins Lisse Minute – Instant Smooth Perfecting Touch Makeup Base will come in handy.


Scorpio
Love is in the stars for you this week, Scorpio – the sky's the limit. Fantasy could become reality if you play your cards right, and Dream By Gap Eau de Toilette Spray is an inspiring choice to help seal the deal.


Sagittarius
Abide by your principles, Sagittarius, if you're in the right when it comes to relationships, be sure to stand your ground. And if you don't want any messes when it comes to your tresses, get yourself some Fekkai Styling Gel – Firm Hold.


Capricorn
It's a hard knock life sometimes, Capricorn, but don't let that get your goat. Plenty of good times are on the horizon, so be prepared to absorb them. You can start by washing away some worries with Origins Cocoa Therapy Skin Softening Body Cleanser.


Aquarius
Gossip abounds this week, Aquarius. You'll need to watch your back and watch what you say, but that's no reason to pout. In fact, if you apply the positive colors of Bobbi Brown Lips Lip Gloss Palette, you'll find several reasons to flash some serious smiles.


Pisces
Life can be sweet, Pisces, if you'll just sit back and relax. There's no evil witch waiting to offer you a poison apple, instead, we suggest you enjoy a spritz of DKNY Be Delicious by Donna Karan Eau de Parfum Spray to help brighten and beautify your day.


Ever wonder what beauty bloggers are completely and utterly obsessed with from our site? If yes, then today is your lucky day, because we chatted it up with two awesome beauty bloggers we met via Twitter (be sure to follow us...and them)! Now, let's get to it, here's what these two beauty bloggers are obsessed with...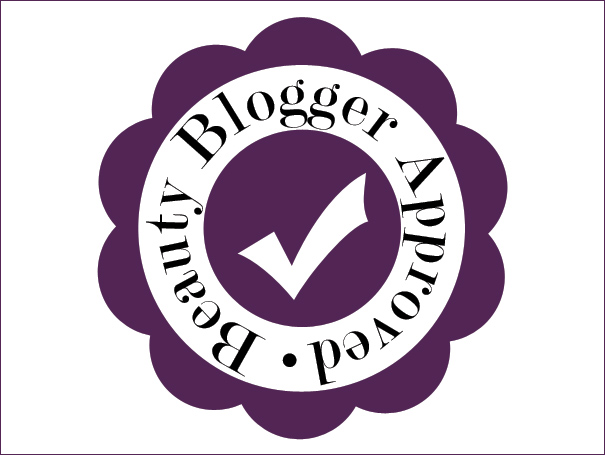 Cindy, @LadyBoarder9669 of MyStyleSpot.blogspot.com says she loves Joico daily care conditioning shampoo. "I love Joico Daily care conditioning shampoo because it really cleans my hair without stripping it of it natural oils. I have really dry hair and I feel like this shampoo does a fabulous job of leaving it moisturized while giving me a good clean!"
Get the beauty obsessed Joico daily care conditioning shampoo for under $15 on our site here.
What else can't Cindy get enough of? Cool Water lotion! She says, "I love The Davidoff Cool Water lotion because this was one of my first lotion/colognes I ever bought and I've always loved the scent. I love how creamy and moisturizing this lotion is and the scent really seems to last all day!"
Get the beauty obsessed Davidoff Cool Water lotion for under $5 on our site here.
Now, onto Miss Deena, @MissDeenaDiva of MissDeenaDiva.blogspot.com, was quite impressed with the beauty products and brands listed on our site. Not only does she have a bunch of products she definitely approves of but she has a ton of products she is really looking forward to...but we'll get to that a bit later. First, the #1 beauty approved product from Deena?
Burberry Britt mini. She says, "I definitely approve of the Burberry Brit mini (under $10). I used to use it years ago and loved it!".
Get the beauty obsessed Burberry Brit mini for under $10 on our site here.
Now moving forward to products she can't wait to get her hands on...and why.
Caswell Massey Dr. Hunter's Lip Salve - I love to keep my lips moisturized and protected from external exposure. I also apply lip salve as a base for my lipstick and lip products. I have not heard of or tried this particular brand so I would love to see how it works on my lips!
Get the beauty obsessed Caswell Massey Dr. Hunter's Lip Salve for under $5 on our site here.
Paula Dorf lip slides Lip gloss in blaze - This gloss simply looked gorgeous and I have never heard of the Paula Dorf makeup brand. I am lippie junkie so I'm always curious and love to try different types of lip products.
Get the beauty obsessed Paula Dorf lip slides Lip gloss in blaze for under $10 on our site here.
Stila Eye Concealer in Deep or Dark - ($10.50) - I currently have two favorite concealers, but it never hurts to try more. I am familiar with Stila products but have never tried any of their foundations or concealers because of the poor selection of shade ranges and choices. I saw that this particular jar had deep and dark so I would definitely like to see how that works on me.
Get the beauty obsessed Stila Eye Concealer in Deep or Dark for under $15 on our site here.
Orlane Rouge Extraordinaire Lipstick - No. 23. - I chose this one simply because deep, rich, plum, and vampy colors are in this fall and would love to add this to my collection. I've never heard of the Orlane brand and wouldn't mind trying it out.
Get the beauty obsessed Orlane Rouge Extraordinaire Lipstick - No. 23 for under $10 on our site here.
Be sure to check out Cindy, @LadyBoarder9669 of MyStyleSpot.blogspot.com and Miss Deena, @MissDeenaDiva of MissDeenaDiva.blogspot.com and be sure to let them know which products you are obsessed with from our site too!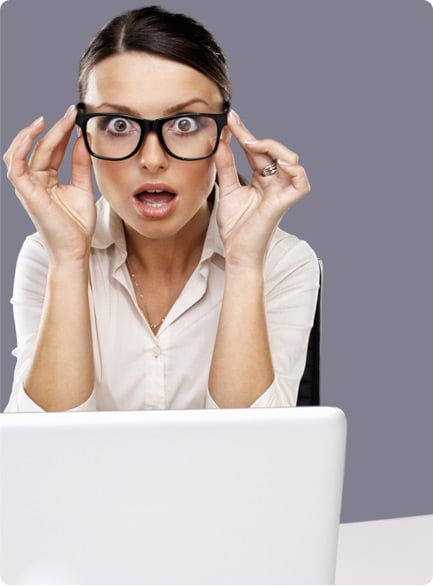 Working with beauty products and fragrances all day long, we come across some really weird, wacky or just plain strange products. It could be the actual product, the name, or the packaging itself. Are these products as weird to you as they are as strange to us? Let us know if you'd use these on a daily basis!
Let's start with Bvlgari Omnia Crystalline perfume by Bvlgari. The product is wonderful, however, the bottle confuses me a bit. Do you spray it upside down, right side up...which side is right side up? Hm.. like I said, weird but lovely product!Check out the bottle here.
Any cigar lovers out there? One gift set that they'll be sure to love is the Cuba Variety by Cuba for men. This cologne gift set comes in a 4 piece variety with cuba gold, blue, red and orange and all are edt sprays. This set has been said to be "hard to ignore" and while it may be a 'different' type of gift set to me, that doesn't mean it's a bad thing!
Need some Fudge Fat Hed? Don't judge...maybe you do! Fat Hed firm hold texture paste is great if you need a firm hold on your hair. This product gives great shine to hair, plus has great hold and texture upon application. So if you need a 'Fudge Fat Hed' all day, this product will keep a firm hold on your head all day long!
How about this one...this sounds lovely! A fragrance with notes of orange flower, white peach, mandarin, sandalwood, heliotrope, bergamot, vanilla, coconut water, tonka bean, skin musk, and tiare flower, how is this strange, bizarre, weird or wacky? Well, it's Harajuku Lovers Sunshine Cuties 'G' fragrance by Gwen Stefani. This not being her only Harajuku fragrance, she has lots lots more, including Harajuku Lovers Baby, Harajuku Lovers Love, Harajuku Lovers Music, Harajuku Lovers Lil' Angel and even more! Enough said.
As if Bratz dolls aren't weird enough, who would think they'd make a perfume for Bratz dolls lovers? The scent has notes of citrus scent for little girls. Would you let your daughter wear Bratz perfume?