Best Beauty Bargains Under $25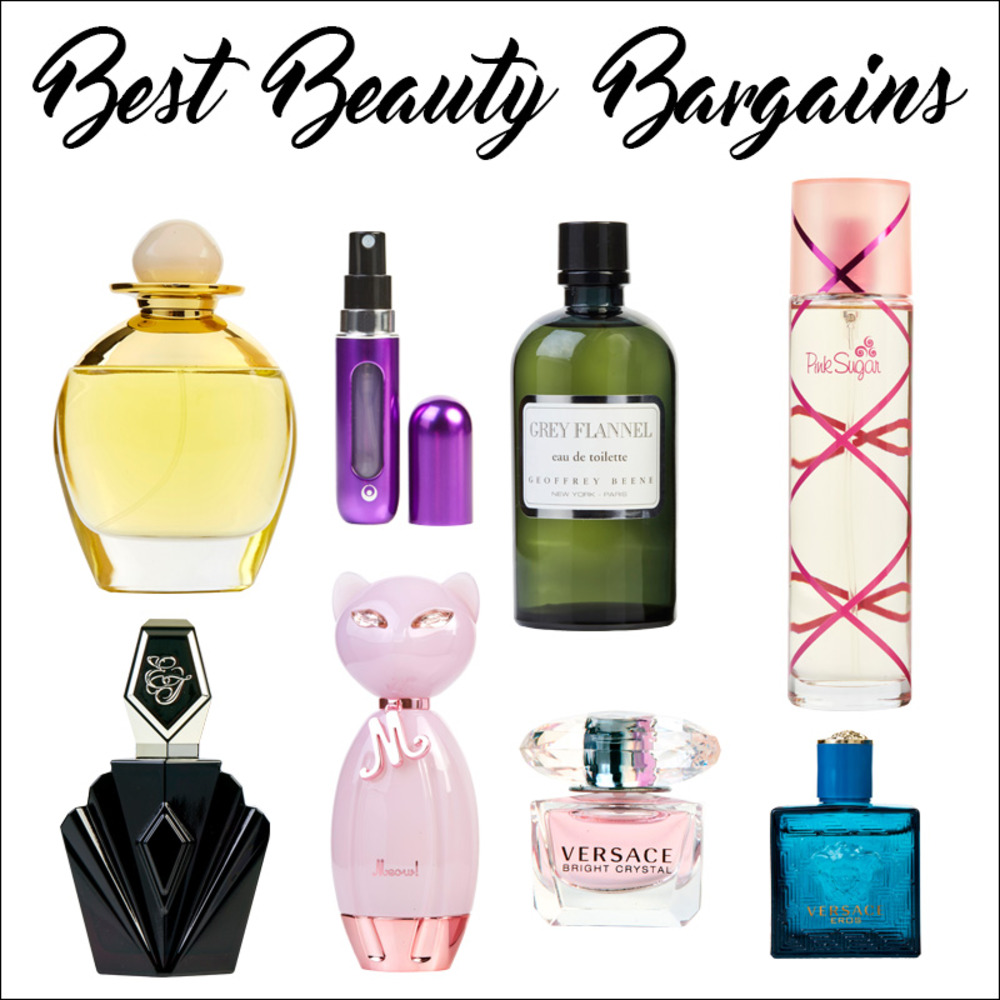 For all of our beauty lovers on a budget, here's a few of our top picks in makeup, fragrance, haircare, and skincare that won't make a dent in your wallet!
Makeup
Becca Fine Loose Finishing Powder - $22.99
One of the most important steps in any woman's makeup routine is the last one—setting powder. This lightly pigmented finishing powder from Becca will keep your makeup looking smooth, natural, and smudge-free all day long.
Clarins Joli Rouge Brilliant Lipstick - 23.99
Bored of your makeup routine and looking for a way to spice it up? Try adding a coloful lip!
Fragrance
Coach Poppy Wildflower – $24.99
Notes of juicy bergamot, pink pepper, freesia, and mandarin orange make this coach perfume truly captivating. Whether your favorite scents are fruity or floral, this fragrance is a definite must-try.
Lucky You – $20.99
If you've been on the hunt for an affordable fragrance that leaves you smelling fresh and clean, you're in luck! With notes of grapefruit, star jasmine, and peony, this scent by Lucky Brand is one of our favorites for sure.
Fragrance Travel Atomizer - $10.99
Everyone needs one of these for travel or to keep in your purse or car for a midday fragrance refresh! Holds up to 250 sprays and is airline approved!
Versace Eros Mini - $9.99
A sexy designer fragrance in a convenient pocket friendly mini size! Perfect for stocking stuffing.
Katy Perry Meow - $21.99
Ladies, this is a hidden gem! Full size 3.4oz for under $25?!?! Not to mention this fragrance smells like a dream dessert in an adorable bottle. You need to get this right meow!
Cuba Gold - $11.99
What could be cooler than a fragrance bottle shaped like a cigar? Such a cool gift for any guy, and for you since it'll cover up the smell of his real cigars!
Haircare
It's a 10 Miracle Leave In Product - $17.99
Believe it or not, miracles happen—like saying goodbye to hair envy forever. Whether dryness, frizz, or breakage is your problem, wave farewell and say hello to hair that feels freshly salon-done. Spray a little bit of this on towel-dried hair and you'll have that silky, shiny hair that you've always dreamed of.
Skincare
Philosophy Vanilla Birthday Cake Shampoo, Shower Gel & Bubble Bath - $20.99
Yes, you read that right—shampoo, shower gel, and bubble bath all in one! Talk about the ultimate beauty bargain. This 3-in-1 philosophy product will leave you smelling sweet, feeling clean, and wanting more of it.
Mario Badescu Elasto-Seamollient Hand Cream - $19.99
If you haven't tried a Mario Badescu product yet, what are you waiting for? Introduce yourself to this flawless skincare line with this luxurious hand cream. Key ingredients of peanut oil, seamollient, and vitamin E create the perfect formula to hydrate and repair the driest of skin.