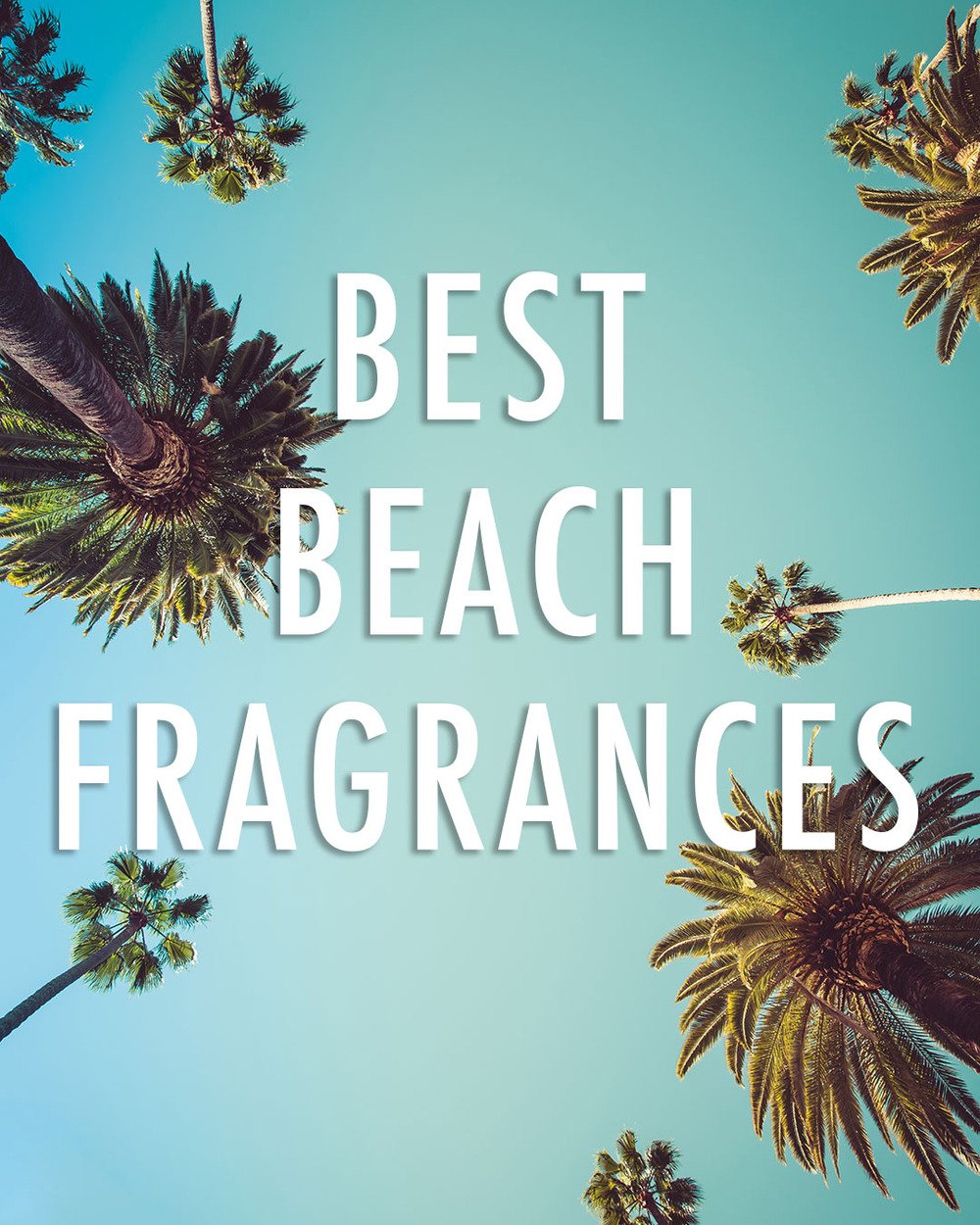 Summer is here, and that means enjoying the sunshine at the beach! You might not think that fragrances work well in the sun and the sand, but you'd be wrong. Warmth makes your fragrance expose it's true heart and become one with your skin. Here are 3 perfect fragrances for a beach day!
Moschino Cheap&Chic I Love Love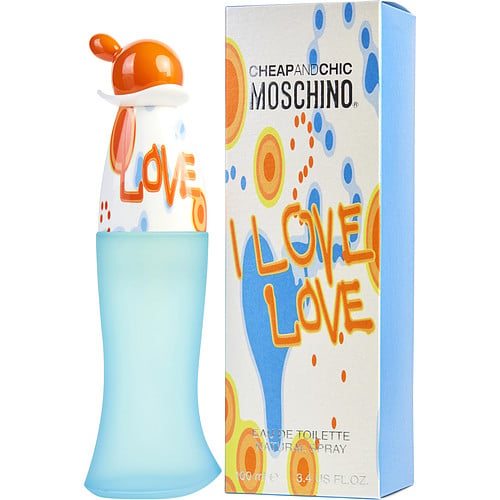 This is a gorgeous bright and sunny fragrance. The slight sweetness of this is balanced beautifully with the bright and dazzling citrus notes. It's long lasting and very refreshing. This zesy beauty will help bring out the sunshine!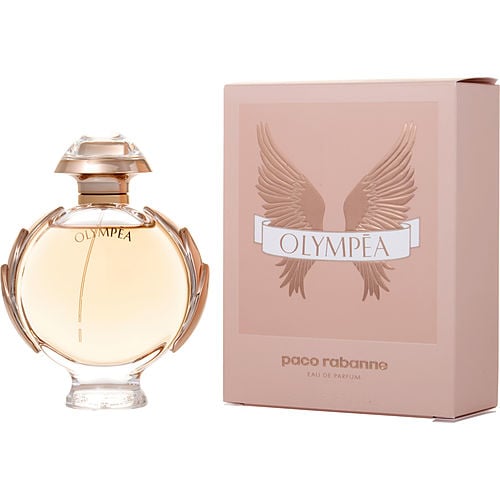 This fragrance screams sea goddess. Salt and aquatic notes paired brililantly with vanilla, sandalwood and ambergris. This is a beautiful fragrance to wear anywhere, and the beach is no exception.
Guerlain, Terracotta le Parfum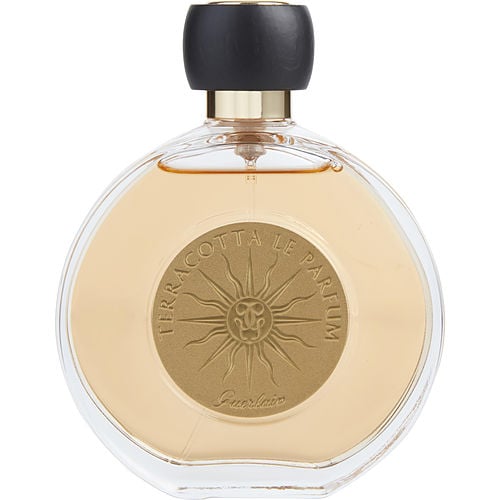 This gorgeous and lucious white floral fragrance screams picturesque tropical locations and relaxing underneathe a cabana on the beach. It smells sweet, rich and tropical and will make any vacation location seem more exotic and luxurious.
When you're heading off to a weekend at the beach this summer, there's nothing better than enjoying the fresh salty air, and running your feet through the warm sand. And while you've probably already applied salt water spray to your hair and slapped on infinite layers of sunscreen, know that giving your nails some summer love always makes a great beach-ready look.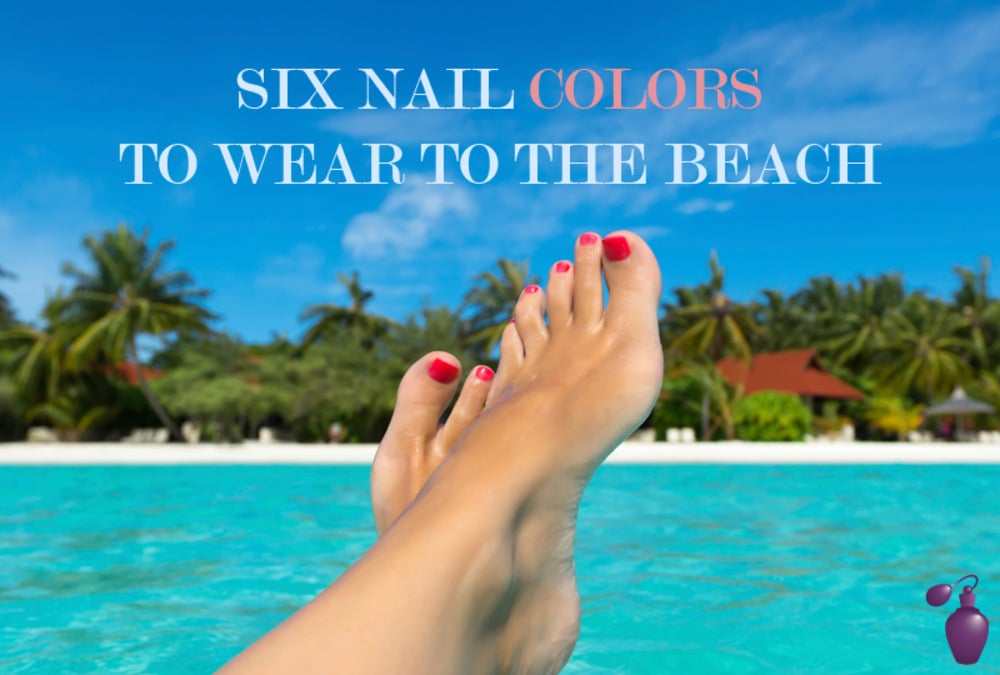 To give yourself a bright and bold mani/pedi, trust a handy nail polish to do the trick. And with six different colors to choose from, there's nothing stopping you from rocking gorgeous nails all summer long.
For An Aqua Blue...Deep cerulean blues are always a red hot summer color, so to get your nails in beachy proportions, the Butter London Slapper Nail Lacquer ($15.99) transforms basic nail beds pronto. Pair with a glossy or matte topcoat, and enjoy chip-resistant color for days.
For A Summery Orange...Much like a sweet summer sunset, the Butter London Sunbaker Nail Lacquer ($15.99) delivers a bold orange color to your fingertips. And with shimmering metallic sheen, you can expect this color to look just as fabulous on all those warm summer nights.
For A Bubblegum Pink…A girly pink always makes a darling shade all year long, so be sure to brush on the Butter London Fruit Machine Nail Lacquer ($15.99) whether you are hitting the waves or enjoying a summertime brunch with the girls.
For A Trendy Finish...If you're a fan of high impact polishes with a on trend finish, the Butter London Petrol Nail Lacquer ($15.99) gives nails a nearly holographic effect when worn alone, or with another color. Plus like all Butter polishes, you don't have to worry about toxic ingredients, as this lacquer is made without harsh chemicals found in most nail colors.
For Heavy Metals...Summer is all about showing off golden tans and bright colors. So to enhance your overall beachy glow, the Butter London Bit Faker Nail Lacquer ($15.99) offers your fingers and toes mega glittery perfection.
For An Electric Green...To show off your feisty personality, opting for sassy neon colors surely does the trick. For a flashy lime green that will surely draw attention, the Butter London Jaded Jack Nail Lacquer ($15.99) gives your fingers and toes that spunky hue you crave.