Aries
You'll be receiving the royal treatment right now, Aries, because you've been working too hard and deserve some serious pampering. The perfume that's your perfect partner? Queen Latifah's Queen of Hearts, of course.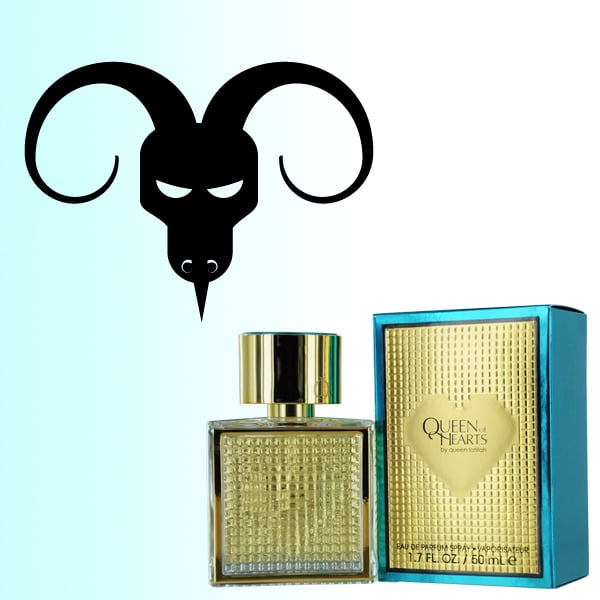 Taurus
Ready to feel revitalize, Taurus? Starting over is a cinch – especially when it comes to skincare. It's easy to get glowing and keep your gaze fixed on glory with Ultima Cellular Re-New Eye Essence.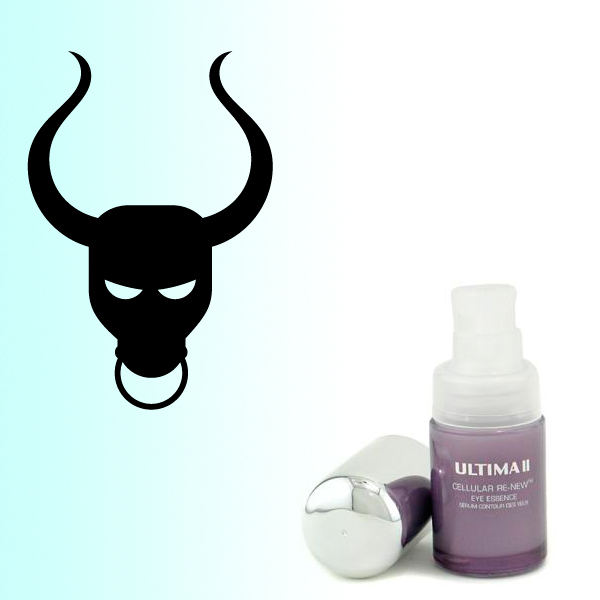 Gemini
Illuminating experiences are headed your way, Gemini. You'll uncover hidden talents and agendas because you're ready for the reveal. That's also easy to achieve that with your skin when you apply Anna Sui Brightening Fluid Foundation.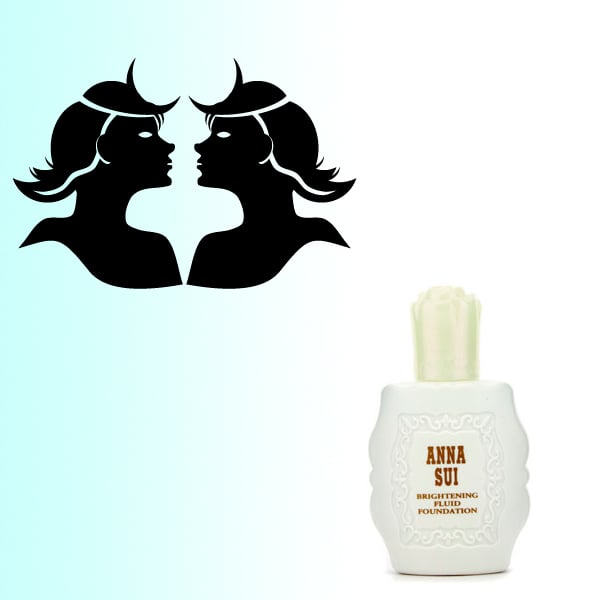 Cancer
Hue are multi-faceted, Cancer. There are so many shades of talent that you possess, and you need to focus on just one right now to ensure success. Start by getting strand -inspired with Oribe Conditioner for Beautiful Color.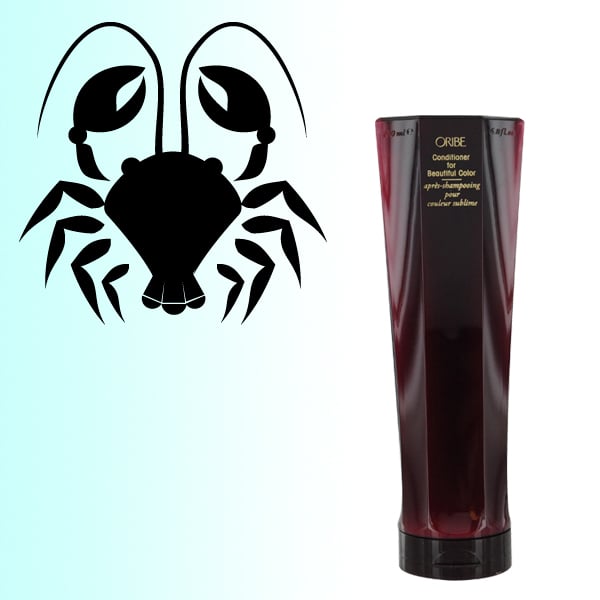 Leo
You are a thief when it comes to love, Leo. Stealing hearts and absconding with emotions comes with absolute ease. The fragrance that affirms your ability is most certainly Bandit by Robert Piguet.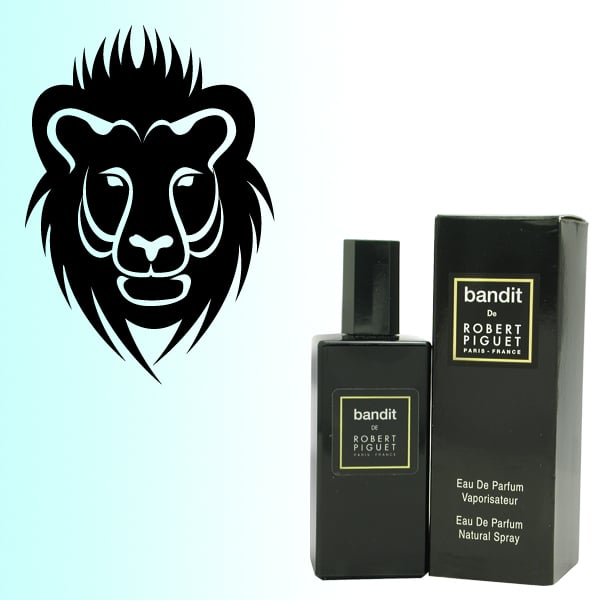 Virgo
Ready to feel reanimated, Virgo? Spring is your time to shine and refresh yourself inside and out. When it comes to elevating skincare, Olay Regenerist Micro-sculpting Super Cream is sure to offer a beautiful boost.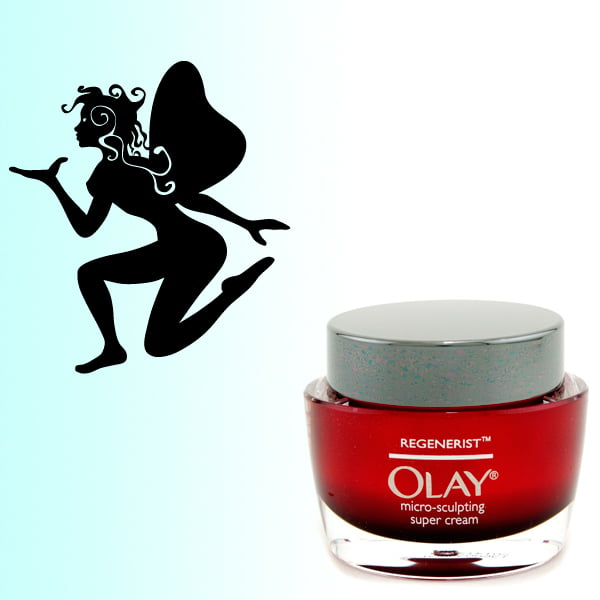 Libra
If there are secrets you need to keep hidden, Libra, now might be the time to lay them to rest. Honesty is honestly the best policy, and Guerlain Les Voilettes Mineral Invisible Skin Fusion Loose Powder is a great way to get your skin not-so-secretly started.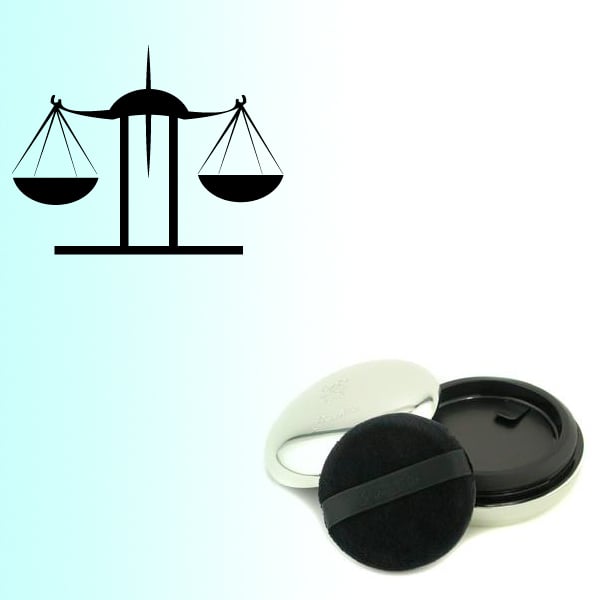 Scorpio
Put your best foot forward, Scorpio, since new beginnings are on the horizon for a clear path to future benefits. You can begin by taking terrific care of your tresses with Back to Basics Citrus Sage Clarifying Shampoo.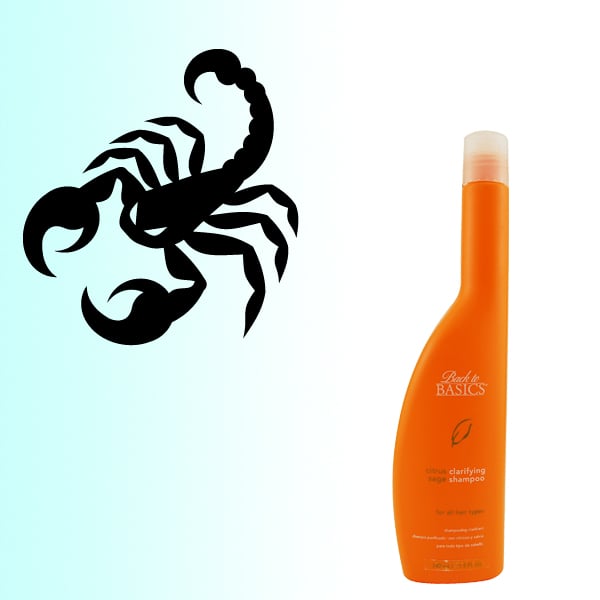 Sagittarius
You are the object of many people's affections, Sagittarius. Everyone wants to get close you today so enjoy the attention while you have it. The apropos aromas you inspire? Absolutely Attraction by Lancome.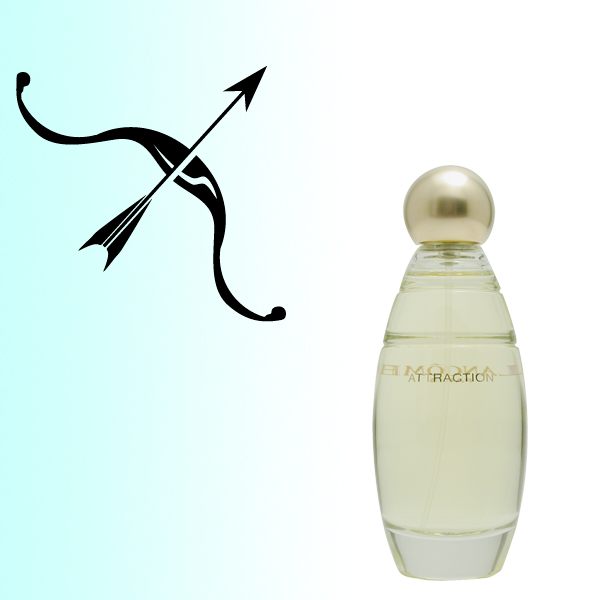 Capricorn
There are many people under your spell, Capricorn. You seem to have an enchanting influence over everyone you meet. The best makeup to help make your mark is most definitely Mary Kay Cosmetic Set Color Magic.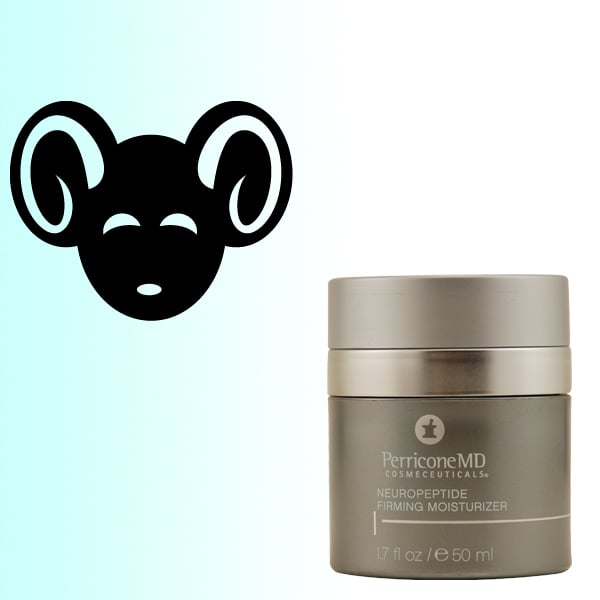 Aquarius
A starry stare is what's in the air for you, Aquarius. Everything you want is almost in your grasp since illumination is coming to pass. Set your glare for glittering good times with Becca Jewel Dust Sparkling Powder for Eyes.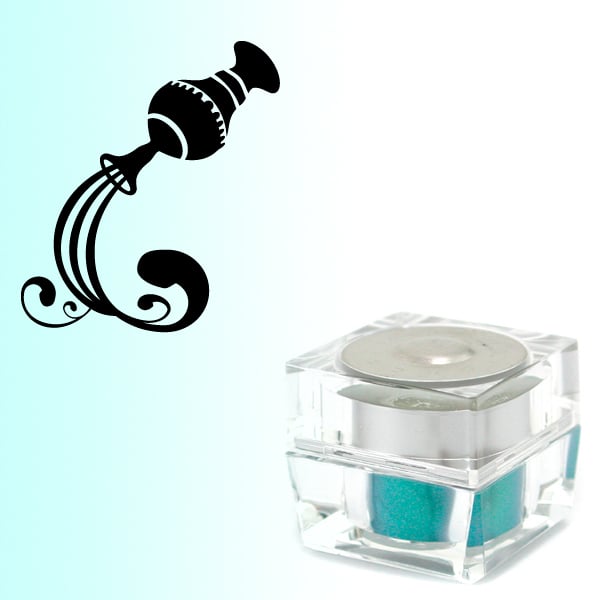 Pisces
Try not to stretch yourself too thin, Pisces. You may have a lot of obligations at present, but you will only succeed in accomplishing goals if you handle one at a time. You can lock on to this endeavor beginning with your locks by applying Pureology Incharge Flexible Styling Spray.
 
Aries
You move in mysterious ways, Aries. It's no wonder suitors find you so alluring, especially now that your confidence is in full bloom. To keep that aura enduring, enlist the aromas of Naomi Campbell's Mystery.


Taurus
You want to rock and roll all night and every day, Taurus? You better remember to get some beauty sleep in between, and take equally good care of your tresses with Rockaholic Haircare by Tigi Livin the Dream Shampoo.


Gemini
Time to get glowing, Gemini. Life is too much fun to feel dull, so stop day dreaming and get going. To make it easy to put a smile on your face rev up with Ren Skincare Vita-Mineral Radiant Day Cream.


Cancer
Double the fun in your personal and professional life, Cancer, by picking projects that satisfy both. In order to do so, you need a product that is also twice as nice and effective like Vincent Longo Duo Concealer.


Leo
Love is in the air, Leo, so get ready for some romantic encounters to enter your life. And the perfect perfume to fan the flames of some passionate embraces? Oscar de la Renta's Live in Love, of course.


Virgo
Sit back, relax, and shed your skin, Virgo, nothing is going to stop you from making a new start now. So why not let everything shine like it's anew with Shiseido Bio Performance Exfoliating Discs.


Libra
Get pumped, Libra. With warmer weather ahead, working out will reap great rewards for you. Elevating your locks is also easy to achieve with Vavoom Haircare by Matrix Take Me Higher Root Riser.


Scorpio
Hue knew color could have such a positive impact on you, Scorpio? We did! So we advise buying some beautiful bright clothes and makeup that makes a statement, like Yves Saint Laurent Crème de Blush in Audacious Orange.


Sagittarius
Now is your time, Sagittarius. You are going to feel like a million bucks and look like a million bucks, so why not smell like a million bucks too? With Paco Rabanne Lady Million, it's a beautiful breeze.


Capricorn
Don't deceive yourself, Capricorn, you deserve to be treated right by everyone in your life. Let's start with caring for the skin you're in, so instead of roasting in the sun, get a grip on Too Faced Tanning Bed in a Tube Face.


Aquarius
Twist and shout, Aquarius. It's time for you to dance to your own tune in order to ensure success. To help you enter the winner's circle, you can keep your eyes on the prize with Za Original Eyelash Curler.


Pisces
No need to contain your excitement, Pisces. Everything's coming up roses for you now. Although…you may want to maintain a happy hold on your mane, which is manageable with Aveda Air Control Hair Spray.
Aries
You're completely captivating to potential suitors, Aries, so make the most of it! And reinforcing your stunning self is a cinch, especially with the spritz of a seductive scent like Absolutely Irresistible Givenchy.
Taurus
Ready to rock and roll, Taurus? We hope so! Because the sweet sound of success is headed your way. You'll need to be in tip-top shape for this event, from head to toe. So start by putting your best face forward with Roc Skin Toner.


Gemini
If you want to get noticed Gemini, you need to get in the game. Go out and buy yourself a fab dress, and of course, some makeup that will make you stand out. Our suggestion? Get a gorgeous gaze with Max Factor Vivid Impact Eyeshadow Duo.


Cancer
So many people sing about the greatness of California girls, so maybe it's time you grabbed a bit of the Golden State, Cancer. You can begin by getting the essential strands, when you get a hold of KMS California Hair Play Texture Shampoo.


Leo
Your desire is on fire right now, Leo. Not only in love, but in life! You're making passionate strides in everything you put your mind to, so your most-fitting fragrance? L'Eau De Kenzo Amour, for sure.


Virgo
Tired of work, work, working all the time, Virgo? We know you're the dedicated, industrious type, but we also believe you definitely deserve a break. Not only in mind, but also in body, so let's keep that goal in sight, beginning with Freeze Eyecing Fatigue-Fighting Eye Cream.


Libra
You've nailed it, Libra! All of your hard work is finally paying off. You kept your eyes on the prize, and success is finally within your grasp. To keep your fingertips looking take-charge, grab a hold of OPI Pure Lacquer Nail Apps.


Scorpio
Time for you to get re-energized, Scorpio. You may have felt a little down before, but we know you are never out for long. And things always get better, especially if you want lavish locks. That's where Lasio Keratin-infused Hypersilk Revitalizing Masque comes in handy.


Sagittarius
You're the cat's meow in the eyes of many, Sagittarius, so enjoy this time in the spotlight. An inspirational scent that will help enhance your celebrity status comes from the Teenage Dream herself –Purr Perfume by Katy Perry.


Capricorn
Clear your schedule for fun, Capricorn, because it's about time you had some! All work and no play has seen its last day. You can get going by pampering your body the Aussie way with Jurlique Clarifying Day Care Lotion.


Aquarius
It's been an enlightening time for you, Aquarius. You've been broadening your horizons for a while now, and that's about to pay off in spades. So why not do the same thing for your face? Helena Rubenstein Illumination Loose Powder can show you how.


Pisces
The pleasure principle is what it's all about for you, Pisces. The good times are just getting underway, so get ready and get psyched! Now it's time to spread some of the love over to your stressed-out strands with a few scent-sational spritzes of Enjoy Conditioning Spray.