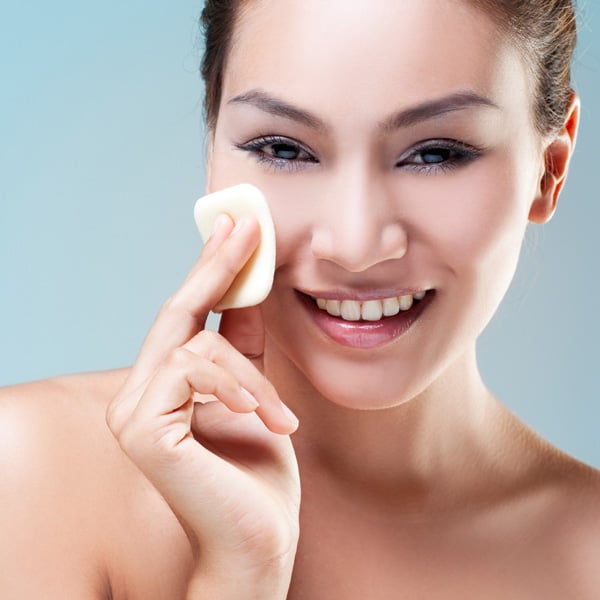 As spring approaches, most of us start to think about all the cleaning that needs to be done. This season, we challenge you to take that extra step and—after cleaning out your closet and old makeup drawer—spring clean your skin! We hunted down some of the best products to rid your face of nasty blackheads and winter product buildup for a radiant, gorgeous glow.
Cleanse Electronically
The Clarisonic Brush has become a hot commodity as of late, casting its cleansing spell on a wide variety of women. This machine is like an electric toothbrush for your face: It deep cleans your skin, ridding it of dead skin cells and loosening pores that are gripping on to blackheads. For those who can't afford to spend $150 on cleansing tools, why not try DDF's Revolve 400x Micro-Polishing System for under $50. This comes with a micro polishter + foam exfoliators + cleansing brush + polishing crystals + batteries!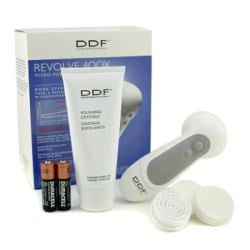 Scrub Clean
While daily facial cleansing is the most important part of keeping your face clean, a twice-weekly scrub will eliminate dead skin cells that build up and cause pimples. We really like Bliss Pore Perfecting Facial Polish, which contains natural, round grains that polish and brighten the skin. Just one scrub will greatly loosen and reduce your blackheads and bring life back into dull skin, while its citrus smell will leave you feeling as fresh as you look.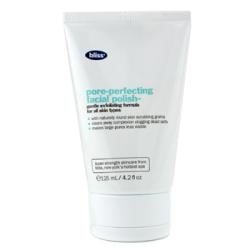 Strip Away
Blotting papers are one of the best ways to lessen unpleasant shine by absorbing excess oil on your skin. Less oil means less chance for oil buildup which means no more blackheads. We love Philosophy's Supernatural Blotting papers, sheets that will not strip skin of natural moisture or affect your makeup -- not to mention, they're fun!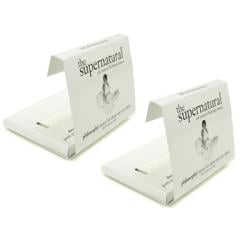 Wash Off
Sometimes fighting blackheads is just about trying a simple facemask. Dr. Brandt makes the perfect product for that: Pores No More Vacuum Cleaner Blackhead Extractor. This facemask for oily/combination skin tingles and cools the skin when it's applied, but not in an irritating way. With ingredients like silicone dioxide (which eliminates excess oil), salicylic acid (the exfoliator) and eijitsu rose (reduces pore-size), skin looks visibly cleaner after one mask.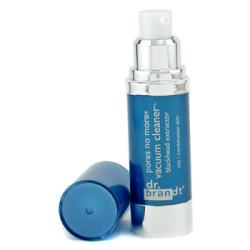 Salicyclic acid (pronounced sal·i·cyl·ic ac·id) is a monohydroxybenzoic acid, say what? In simpler words, it's an anti-acne treatment that works as an exfoliant, sloughing away dead skin cells. It basically helps keep the pores clear of any cellular debris, aka, your pores getting clogged, resulting in breakouts and blemishes on the skin. This powerful ingredient also serves as an anti-inflammatory, reducing redness associated with those pesky pimples, breakouts, and more. In addition, it has anti-bacterial effect, helping to reduce and prevent future breakouts on the skin.
Why YOU need it?  If you haven't tried products with salicyclic acid, you wouldn't understand why you must have, can't live without, NEED it! More likely than not, you have used products that contain salicylic acid without knowing it. This product works wonders and used in a daily skin regimen, can really make a difference in your quality of skin. As a natural exfoliant, this ingredient clears out pores and works hard to keep them clear. Without paying for an expensive skin procedure, any product containg this one ingredient will work hard for you, instead of you having to do all the work.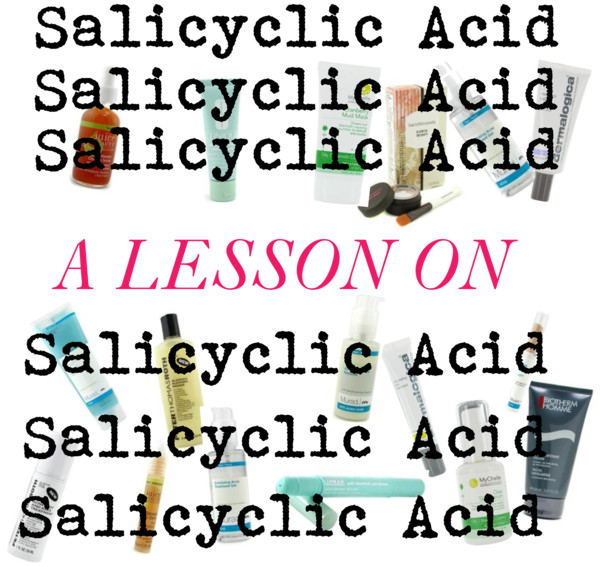 Our Top Picks...and why?  Here's the list, the very long, long list of lovely products that are our top picks (discounted on our site, of course):
Juice Beauty's Blemish Clearing Serum, a serum that contains powerful hydroxy acid complex blends with organic apple, lemon, and raw cane sugar to help clear those blemishes and even out skin tone. To use it, just apply it evenly to the face and neck, under moisturizer or alone.

Medibac Clearing Concealing Spot Treatment by Dermalogica
Clinique's anti-blemish solutions clearing moisturizer replenishes moisture to relieve dryness and peeling and eliminates existing blemishes and prevents future breakouts. Not only that, but it absorbs excess oil and reduces shine, calming skin and reducing redness.

Ultracalming Redness relief with SPF 20 by Dermalogica is great for sensitized, reactive and recently resufaced skin. You can easily (and affodably) neutralize, relieve, and defend against inflammation and redness with this three-in-one SPF moisturizer.
Biotherm's Homme facial exfoliator is a manly foaming cleansing gel that deeply cleans skin, lifting away impurities and dirt and helps prevent ingrown hairs. Prep that skin for a closer, comfortable shave with this face wash designed specifically for men. 
Juice Beauty's Blemish be Gone
Bare Escentuals Blemish Therapy, a way to conceal and prevent future breakouts, is easy to use and the results are REAL! See how to use the blemish therapy here.

Clinique's anti-blemish solutions post blemish formula, a unique post breakout treatment cream that diminishes dark spots and discoloration from a blemish after healing and is super easy to use in it's pen applicator. This portable pen will even out skin tone and overall, improve your complexion.
While the list can go on and on, I think I'm going to wrap it up! Definitely check out other great products that offer the terrific ingredient, salicyclic acid, like products from Peter Thomas Roth, Murad, and Mychelle skincare.