In 1987, Elizabeth Taylor introduced White Diamonds perfume to the fragrance industry which paved the way for the wildly popular celebrity signature scent. Her lightning-rod success inspired more and more stars to jump on the fragrance bandwagon. Today, everyone from movie stars to musicians to professional athletes has a fragrance to call their own.

These days, it comes as no surprise when a famous face announces a fragrance launch; in fact, it's almost a rite of passage to have a celebrity perfume.

Jennifer Lopez was also instrumental in giving life to the celebrity fragrance craze with JLo Glow, launched in 2002. Glow was so well received and shattered sales records that it inspired a slew of other stars to jump on board.

The list of celebrities who have a signature scent is long and wide, and includes names like Beyoncé, Sarah Jessica Parker, Jennifer Lopez, Christina Aguilera, Antonio Banderas, Jennifer Aniston, Britney Spears, Celine Dion, Gwen Stefani, Halle Berry, and on and on it goes.

Elizabeth Taylor's White Diamonds perfume remains the top-selling celebrity perfume in the world, according to a recent report by Euromonitor. Other fragrances that often remain in the top 10 includeSean Jean's Unforgivable, Celine Dion, Lovely by Sarah Jessica Parker, Britney Spears Curious, Glow by J.Lo and Fantasy by Britney Spears.

Perfumer Coty has catapulted many celebrity fragrances into the limelight, specifically Beyonce's Heat, Halle by Halle Berry, Faith Hill True and Baby Phat Dare Me, pioneering the rise of celebrity scent-dom.

So, what's the fragrance juice on the top 10 celebrity fragrances?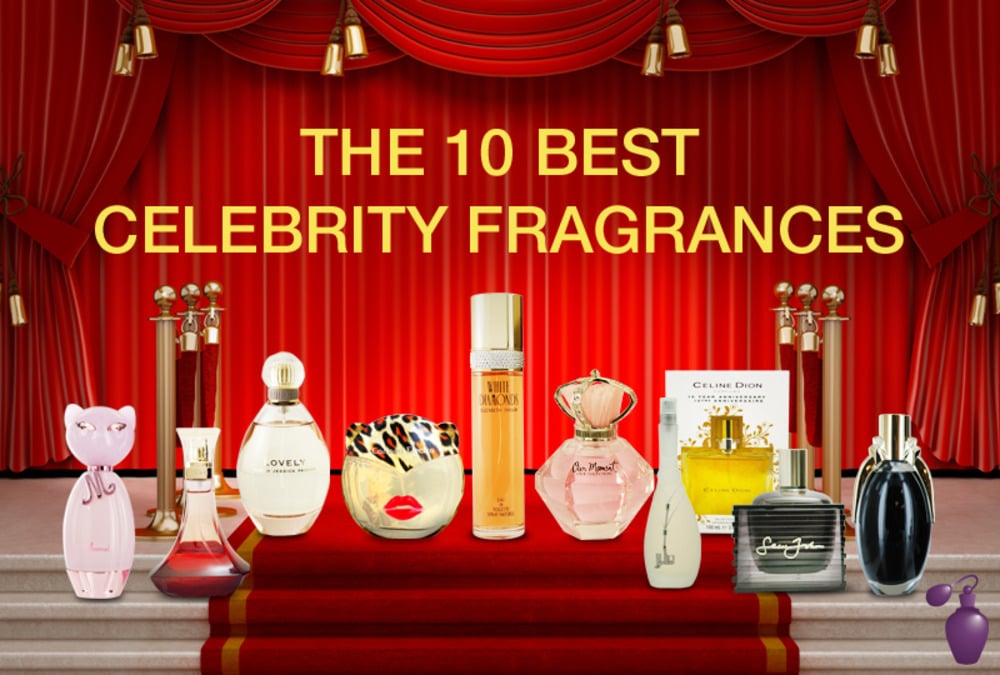 White Diamonds by Elizabeth Taylor

Fragrance notes of lily, rose, amber, oakmoss and sandalwood are masterfully blended in White Diamonds perfume, reflecting Elizabeth Taylor's forever intriguing, glamorous and sensual style.

Glow by JLo

Glow by Jennifer Lopez is one of the best-smelling celebrity scents on the market today. Beautiful floral notes combine with amber and vanilla to create a fresh-sexy-clean scent -- the aroma of excitement, the rhythm of attraction.
Fame by Lady Gaga
You wouldn't expect this by looking at the bottle but Fame by Lady Gaga is a surprising sweet and floral fragrance with a blend of belladonna, orchid, saffron, incense, honey and apricot.
Our Moment by One Direction
This eau de parfum is perfect for a little princess. It has floral and fruity notes of pink grapefruit, forest fruits, red currant, freesia, jasmine, frangipani, patchouli and musk.
Heat by Beyoncé
The perfect scent for the summer. Heat by Beyoncé has notes of sequoia milkwood, almond macaroon, blush peach, magnolia, tonka bean, neroli, amber, creme de musk, red vanilla orchid, honeysuckle nectar

Unforgivable by Sean Jean

A sexy blend of herbal and warm notes are the essence of Unforgivable cologne. Juniper, bergamot, champagne, basil, tonka bean, birch leaves, sage, iris, cashmere, sandalwood, sea moss and grapefruit are present here, giving Unforgivable its power, attitude and elegance.

Lovely by Sarah Jessica Parker

Sarah Jessica Parker's Lovely is indeed lovely with soft citruses that intersect with rosewood and just the slightest touch of lavender. Sarah Jessica Parker Lovely perfume is undeniably sexy and extremely classy, an aromatic gift of elegance and style.
Meow by Katy Perry
A fun blend of gardenia, jasmine, tangerine, vanilla, musk and sandalwood make Katy Perry's Meow an electric fragrance.

Carmen Electra by Carmen Electra
Take a walk on the wild side with Carmen Electra's first perfume. It's a sexy & playful fragrance that opens with a cocktail of juicy mandarin, peach nectar & wild blackberry before falling onto a bed of gardenia petals, night blooming jasmine, caramel and tiger orchid.
Celine Dion by Celine Dion

Pop star Celine Dion's voice is as pure as the day is long. And so it goes with Celine Dion perfume, which was inspired by Dion's passion for love and family. There's no diva to this fragrance, which is a refreshing, clean scent with a slightly woody undertone. Subtle but fabulous, just like the pop star herself.
Perfumers to the British Royals Penhaligon's have just this year celebrated their 145th anniversary in the biz, so it can be said they know a thing or two about toiletries! With a timeline just about as vast as a Dr Who DVD box set, Penhaligon's have been perfuming people around the planet for night on a century and a half. Quercus (launched 1996) places a bookmark firmly between the pages of the 90's... it is a standout unisex scent that typifies the era; a time of genderless androgyny and simplicity. It can perhaps be said that Quercus is the CK One of the posh perfume populace (and I mean that in a good way)!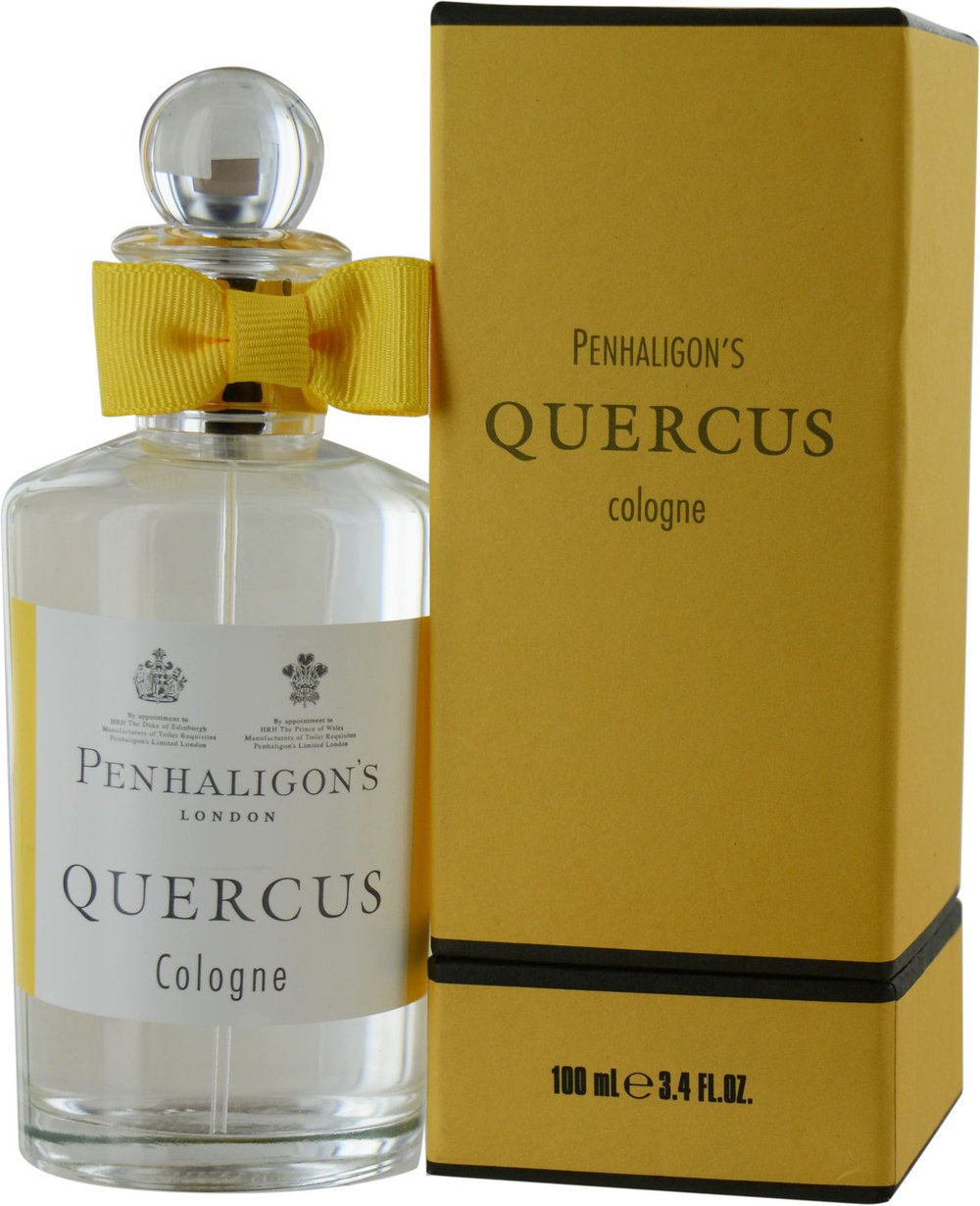 Much like the CK creation that stood iconic in the 90's, Quercus is a gratifying scent for both men and women – one built solidly on citrus. Top notes of Amalfi lemon, lime, bergamot and mandarin shimmer in a brisk, cool lagoon of jasmine and lily-of-the-valley... there is a sense of verdant greens and crisp fruits that just scream freshness and rejuvenation. But just before one begins to get the impression that Quercus is all ethereal fruit and flowers, a prickle of cardamom and a yellow-green ribbon of fragrant galbanum pull the composition earthward again. An oakmoss / santal base with musk and amber undertones gives the trail a distinctly chypre feel; all the while maintaining a sense of transparency and freshness.
Quercus may not be the most inventive Penhaligon's creation to date, but it is indeed a favourite amongst Penhaligon's aficionados who hanker for it's breezy, crisp-white-shirt appeal.
A soft, understated classic that should not be ignored.