Summer Scent Lovin'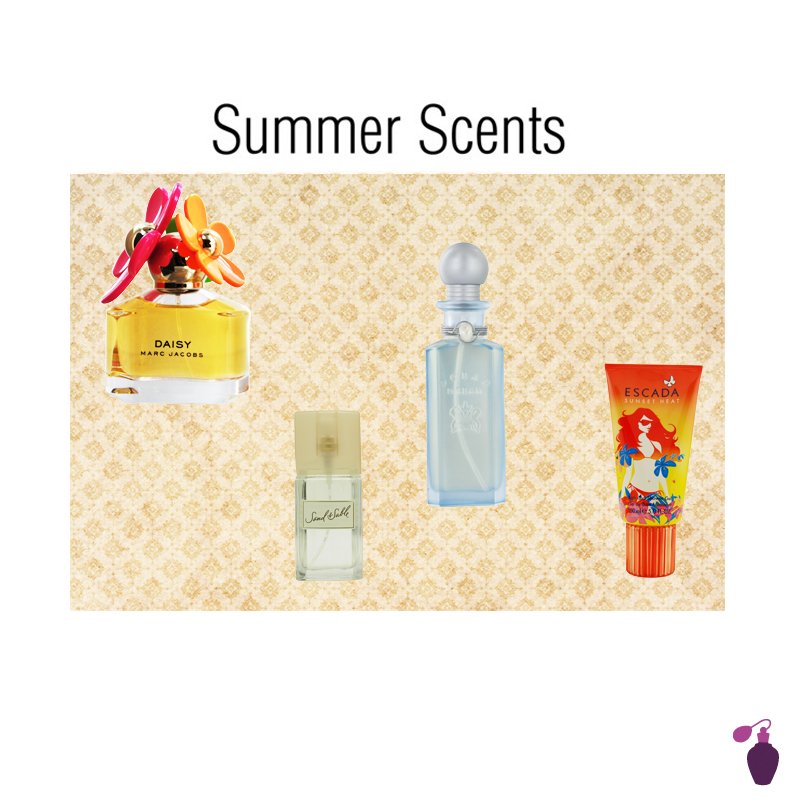 Beat the seasonal heat with the help of either a fruity, floral, or aquatic scent that's sure to keep you feeling fresh and matches your spunky summertime personality.
If you're a beach babe you'll love the warm scent behind Sand and Sable, the light fragrance balances floral and fruity notes to create the perfect water-side essence.
More of a party gal? Try something exotic! Esascada's Sunset Heat fits the bill. The delightful spritz is a fragrant island-inspired cocktail, with ingredients like papaya, pineapple, mango, and coconut.
Love spending your time in the summertime sunshine? Girly girls will fall for Marc Jacob's Daisy Sunshine, a fruit fragrance that's inspired by bright days.
Prefer the boardwalk to the beach? Laid back girls are the perfect match to the scent of Ocean Dream, which is a mix of aquatic and musky notes that work together to create the perfect summertime-inspired balance.
What's your favorite summer fragrance for your personality? Let us know in the comments below!