Summer Beauty Excursions…Destination U.S.
So you used all of your vacation days this winter to escape the cold, and now that means summer travel won't be a globetrotting affair for you after all. In fact, aside from a few weekends at the beach you won't be going too far from home. That's ok because we can take you to plenty of hot spots stateside all through the transporting power of fragrance. We've plotted the course, so let's hit the road!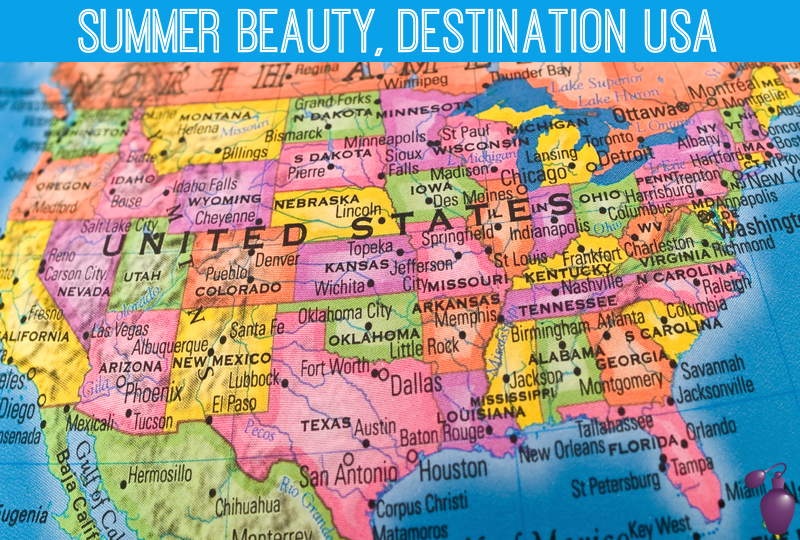 For glamour girls, there's no place like home – we mean a home in Beverly Hills, of course. The famous zip code is known not just for the megastars in its orbit but also for the palaces they dwell in. No one epitomizes that more than the Spelling family, so their Beverly Hills 90210 perfume with its chic citrus notes is sure to capture the scent of this lavish place best.
The city that never sleeps is wide awake with options abound – theater, art, music, shopping, and lots of spots to dine in. Who else could provide you with the aromas that inspire greatness in all Gotham women than native New Yorker and fashion icon Donna Karan? An ultra-feminine scent packed with rich florals, DKNY New York is a playful and revitalizing perfume just like the buzz of the Big Apple.
The heat is on this summer, and no place is hotter than the "magic city" of Miami. Beautiful beaches, beautiful people, and a boisterous nightlife lead to tons of fun and sun. Miami Glow by Jennifer Lopez personifies the city with its flirty blend of coconut water, pink grapefruit, passion fruit, crystal musk, sheer amber, and more, resulting in a stylish, fruity and floral combination.
Known as the Mile-High City because of its elevation, Aspen features lots of fresh air and breathtaking views. The outdoors is very in here. To experience the essence, aromatically anyway,Aspen Discovery By Coty has you covered. This men's scent is of moderate strength and features blend of classical fragrance tones of citrus, freesia, lavender, and musk.
Phoenix rising is an understatement when it comes to the Valley of the Sun. Arizona's capital city is becoming a hot spot for those headed out West since there is so much to see and do there. Phoenix by Keith Urban cologne captures southwest sophistication for men located everywhere with a mix of aromas including leather, tonka bean, Mexican chocolate, Canadian balsam, cognac, and suede.