Summer Beauty Excursions…Destination Europe
Ahhh…summer travel. That's something we all look forward to! Time off means plenty of hours to enjoy new adventures at home and overseas; but what if you can't take that European vacation this year? No problem. We'll take you there – through fragrance, anyway – with a few of our favorite scents inspired by fabulous, famous cities abroad. So put your tray table back and get ready for takeoff.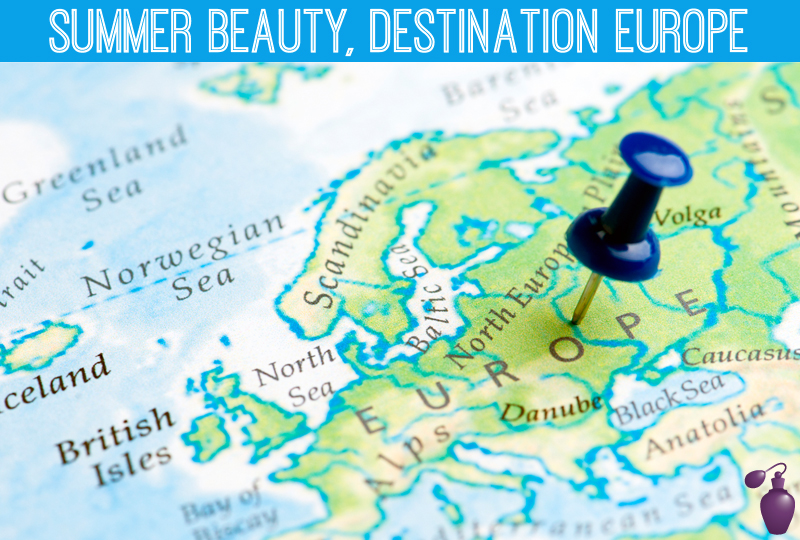 The City of Light is our first stop on our tantalizing tour because of course that's one place that has it all, just like this namesake fragrance. Paris by Yves Saint Laurent is a flowery scent that features aromas of rose and orange combined with sandalwood, amber, and moss resulting in a captivating and romantic fragrance that will inspire lots of amour and more.
Sights, sounds, and history abounds in the capital city of England where stylish Brit sophisticates make a statement all their own. Burberry London does so as well by seamlessly blending a mix of jasmine, tangerine, honeysuckle, musk, patchouli, peony, rose, sandalwood, and Tahitian flower.
With its famous architecture, tons of galleries, and buzzing nightlife, Berlin is a timeless hot spot in Germany that's not to be missed. Also timeless and elegant is no doubt Serge Lutens La Fille De Berlin. This bold scent packs a powerful punch with a burst of rose and a mellow middle of pepper.
Who doesn't want eternal beauty? Well, Italy's capital city has it spades. Plus, it's a feast for the senses – with lots of food and art to nourish the soul too. Roma by Laura Biagotti serves up aromas of the same caliber with a scent medley of crisp, fruity resins, evening flowers, and base notes of musk and vanilla.
A landscape that is awe-inspiring, plus a generous serving of food and wine, definitely adds to the desires of both men and women to spend some time under the Tuscan sun. Tuscany by Aramis for men captures this essence in a cologne that combines Mediterranean scents of cinnamon, tarragon, citrus, and fragrant woods. Masculine and confident, this one's definitely a keeper!