Spring 'It' List
 Our spring 'it' list can go on for days and days, but we cut it short and sweet and will only list our top 5 for our spring 'it' list. With every season comes a new 'it' list, must have items, things we don't just want but can't live without. These are the items we narrowed down our long list to because we feel we wouldn't be able to go a spring day without them! Take a peek and get ready to spring into these must haves for the new season! What is your absolute spring 'it' item? Is it a fragrance? Makeup item? Skincare? Or maybe hair care? Let us know in the comments section below!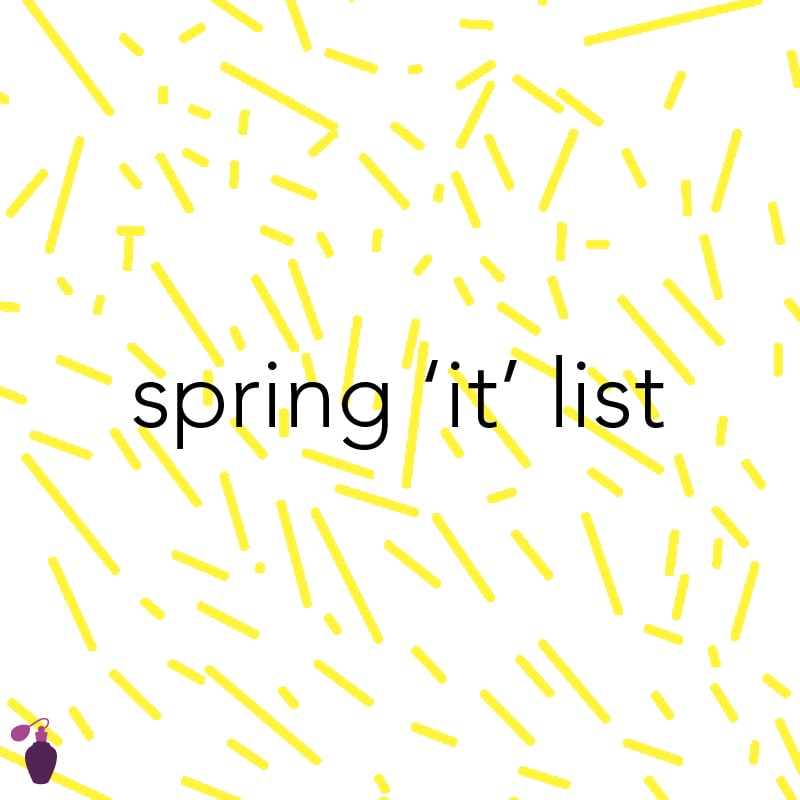 First and most importantly, we can not go without summery scent by Giorgio Armani, Acqua di Gioia Essenza perfume. This amazing fragrance combines a white floral, woody, aromatic, musky, and citrusy notes to create one unique floral scent. It's fresh, it's intense, and it's great for any occasion. Plus, it's extreme longetivity outlasts 16+ hours, which means this one gives us that summery boost all day long. WE LOVE this scent!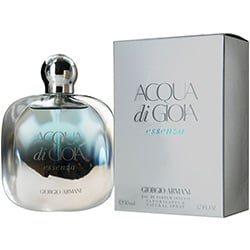 STILA, oh STILA...your lip color products never seem to bore us. And bore is the last thing their lip products will do, from their moisturizing lip tint to their convertible lip color, to their high shine lip color, to their extremely delicious and juicy lip glazes, STILA has an impressive array of product and you can get it for less, can you guess? Shop STILA on sale. We love STILA's shine lip color in #06 charlatte, it provides a brilliant color with intense shine and gives you a sexy, luscious pout. It's stay true color is long wearing and here's a spring perk for 'ya, it also protects your skin from the damage of UV rays.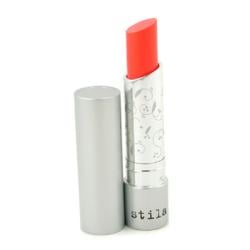 Give your eyes a striking look with a mascara that offers a maxi-volumizing effect for your lashes, increases the ultimate length and curls, and features a brush that is curled for anti-clogging bristles. What product may we be referring to that delivers all of that? It would be Helena Rubinstein's lash queen feather mascara. Now if you're one for wanting a luxurious mascara that not only maximizes length and volume of your lashes, but one that contains extra thickening waxes to deliver a long lasting gorgeous finish, then Helena Rubinstein's lash queen feline blacks mascara is the one for you. Check out our Helena Rubinstein mascara's, not only do they have amazing lash formulas on the inside, but the tubes they come in are super cute and trendy too!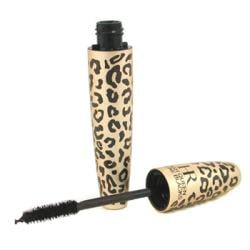 A self tanning, firming cream? Hello...is this heaven in a bottle?! Why yes, yes it is... and it's going in our purse, beach bag, clutch...basically everywhere we go! The Big Skinny Self tanning firming cream by Philosophy helps you achieve a firmer, smoother looking skin with an all-over healthy glow. PLUS, there is a sweet, subtle fragrance that reminds us of the scent of cocoa. Fabulousness in a tube. Snag yours on our site now!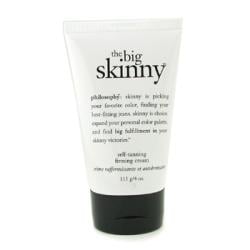 Always thinking ahead, this lightweight, portable perfume sprayer makes it SO convenient to have your fave scent with you anytime, anywhere! It's just 3 inches long. It's sleek design is great for you ladies and gents on the go, holding up to 50 sprays and if you're quite the traveler, it's TSA approved, so traveling with fragrance has never been easier! Simply remove the nozzle from your big fragrance bottle, pump the atomizer up and down on the tube, and you can be ready to go in just a few seconds (and spritzs.)