Spring Skincare Must-Haves
Now that spring has finally arrived, it's best to adjust your routine to the coming elements. Being that the temperatures will soon rise, and the sun (hello SPF!) will be out for longer periods of time; spring forward your routine easily, with just a few products.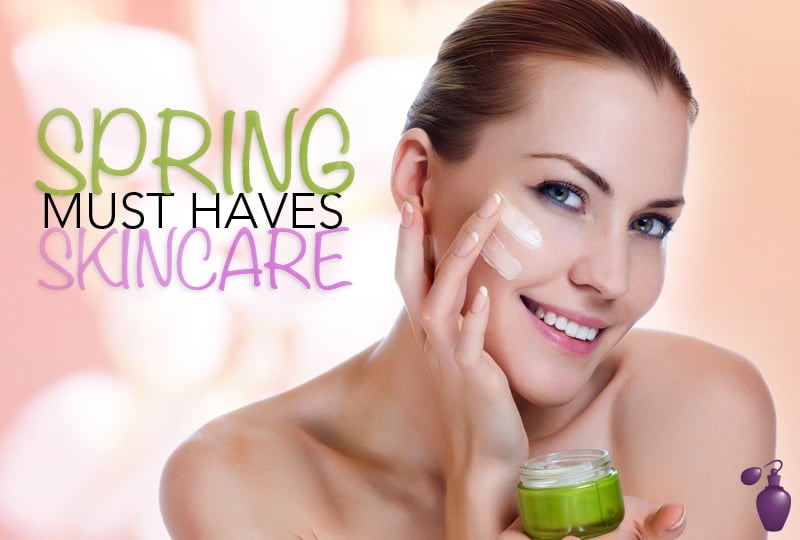 Whether you're in need of a lightweight cleanser, or want to give your eyes the care and protection they deserve, here's ten ways (and products!) to revamp your regimen pronto!
La Prairie Foam Cleanser ($58.99, fragrancenet.com) - Giving your complexion that thorough cleanse, this foaming cleanser leaves skin supple and smooth all day long.
Sisley Botanical Floral Toning Lotion Alcohol Free ($69.99, fragrancenet.com) - Say goodbye to breakouts and blemishes with this effective toning mist, working well on all skin types.
Dr. Dennis Gross Extra Strength Alpha Beta Peel ($125.99, fragrancenet.com) - Unlike those costly in-salon treatments, this at-home peel improves fine lines and dark spots fast.
Borghese Fango Brillants Brightening Mud Mask Face & Body ($33.19, fragrancenet.com) - Get your skin glowing and gorgeous with this energizing mud mask, which employs a mineral rich mud to improve skin radiance and luster.
Bliss Triple Oxygen Instant Energizing Eye Mask ($55.99, fragrancenet.com) - Give your peepers some love, with these refreshing eye masks, which work wonders in just 15 minutes.
Elizabeth Arden Ceramide Capsules Daily Youth Restoring Serum ($22.39, fragrancenet.com) - For that springtime shine, add a serum to your routine to instantly improve skin tone and texture.



. Clinique Even Better Clinical Dark Spot Corrector All Skin Types ($58.99, fragrancenet.com) - Finally beat those pesky dark spots with this dark spot corrector, which even works great on old scars.


Olay Regenerist Eye Lifting Serum ($26.99, fragrancenet.com) - Firm and lift sagging eyes with this need to try serum, jampacked with skin-boosting ingredients.


Estee Lauder Resilience Lift Firming/Sculpting Face and Neck Crème SPF15 ($88.99, fragrancenet.com) - Upgrade your everyday cold cream with this sculpting find, rich in amino regenerating peptides.


Skinceuticals Retinol Refining Night Cream ($55.99, fragrancenet.com) - Stimulate your skin's natural rejuvenation process, with this refining night cream, which greatly reduces blemishes and age spots.