Spicebomb by Viktor & Rolf Fragrance Review
In keeping with quirky tradition, Amsterdam-based fashion house Viktor and Rolf released their second masculine in 2012 named Spicebomb... an explosive fragrance for men presented – much like their debut feminine fragrance Flowerbomb - in yet another hand-grenade flacon! This time round, however, the men's offering is a woody oriental scent brimming with spices!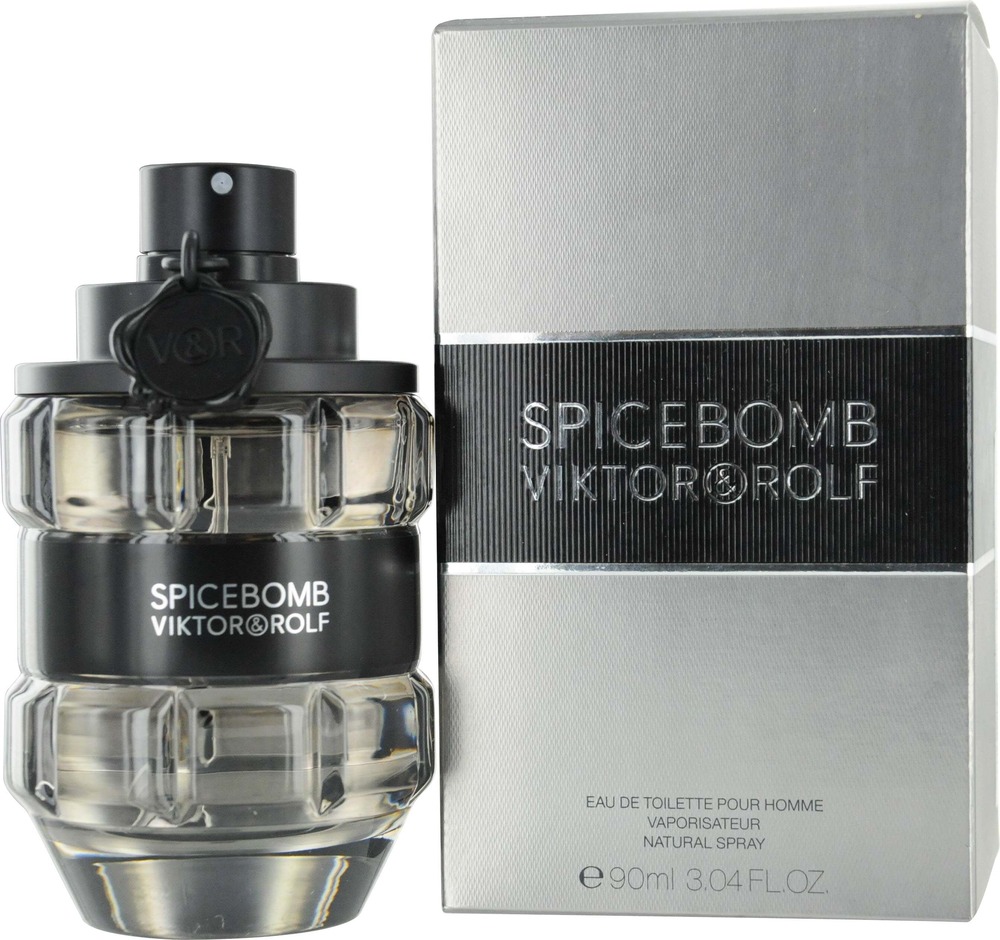 Viktor and Rolf approached this perfume from two polar perspectives – they wanted to marry fiery accords with icy ones. In doing so, they set out on a collision course that would see Spicebomb reign supreme at the cash registers! Opening with crisp citrus, elemi and pink pepper, Spicebomb feels brisk and bracing in its flight, however a few minutes in, a simmering heart of saffron, cinnamon and chilli warms the mixture, lending a sense of combustable heat. This unfurls over a base of tobacco leaf, vetiver and sensuous leather – the outcome is a sexy and distinctive fragrance that is both unique and alluring.
Spicebomb not only looks a million bucks in your fragrance wardrobe, but is also your quiet companion – one that steps out of the shadows when the time is right, and makes maximum impact! Great for office wear or nights out.