Someday or Girlfriend?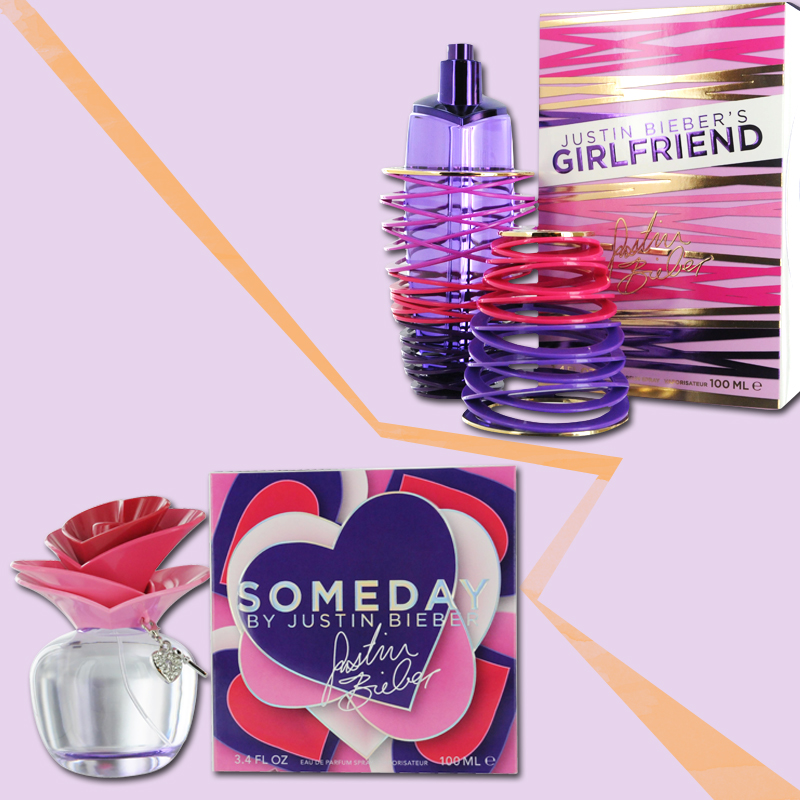 Which do you prefer?
Justin Bieber's Girlfriend perfume, his newest (and second) fragrance dedicated just to his girl fans! This perfume is flirty, personal and inviting, with notes of mandarin, blackberry, pear and strawberry. The middle notes include pink freesia, star jasmine, apricot and orange blossom. The base notes? These contain the 'sensual' notes of vanilla orchid, luminous musk and white amber, YUM.
Or do you prefer Someday? His first fragrance that is deliciously fruity contains notes of juicy mandarin, pear, wild berries, fresh jasmine, creamy flowers, vanilla and soft musk. 
Which is it Beliebers? Girlfriend or Someday?!