SMILE with these Tooth Whitening Kits
Go figure, you'll love to grin and bear it with these amazing tooth whitening products that REALLY work! Take for example Go Smile's luxury toothpaste duo, one for AM and one for PM, these duo pastes work so well to get those pearly whites you see on celebs and models in those high class, glossy magazines. Skip the wait at the dentist, and those crazy expensive treatments, and get it by just brushing your teeth twice a day!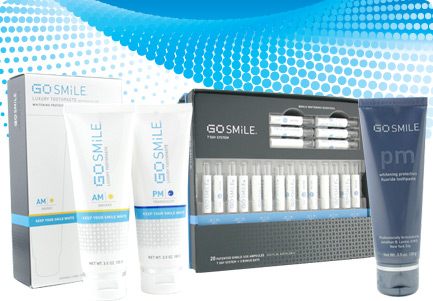 Want to go all out with a whitening system, one that was part of the Wendy Williams show and was featured as an InStyle Editors Pick as Best Beauty Buy? Then you'll probably want to go with GoSmile Smile Whitening System! This quick and effective treatment is hassle free, clean and comfortable. This kit gets rid of those stubborn stains from tea, coffee, or those nicotine stains for all you smokers! Use it for a special upcoming event or just because you want a beautiful, radiant smile every day!