Six Summer-Ready DIY Body Scrubs To Totally Try
Sure you can pick up some big brand body scrubs at your neighborhood beauty outlet, but if you love whipping up the same beauty treatments right from your very kitchen, we've got six DIY body scrubs to try for smooth and summer-ready skin. Often less expensive and not to mention less toxic, we've got homemade body treatments curing some of summer's biggest skin concerns. From eczema to acne, get in touch with your artsy side with some of our favorite all-natural recipes.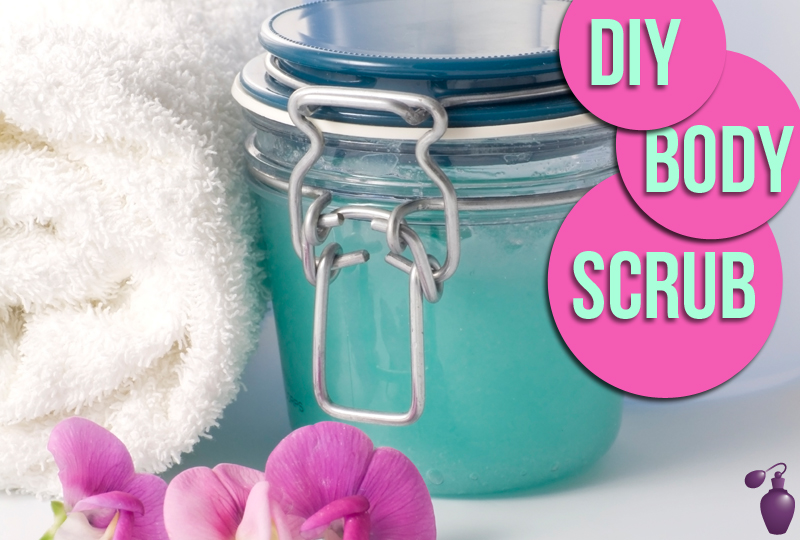 Scrub One: The dry and humid temperatures can leave our skin pretty dry (hello eczema!) and flaky, so to shed some dead skin cells and get your skin supple smooth fast, turn to a combination of Coconut Oil and Raw Turbinado Sugar to get the job done right. Natural exfoliating raw turbinado sugar and moisturizing coconut oil come together to make a beautiful scrub, which gently polishes away dead skin cells and replenishes lost moisturization back into the skin. Just simply add one tablespoon of the sugar and one tablespoon of coconut oil into a small bowl, and mix together for best results. Use two three times a week in the shower, for hydrated and super soft skin.

Scrub Two: If you suffer from constant acne prone skin, a handy fusion of Sea Salt And Honey promotes cell turnover, and uses antibacterial agents to keep skin breakout and blemish free. Like sugars, natural sea salt polishes away dead skin cells, without scratching or damaging the skin. Honey also proves to be a great thwart to unwanted breakouts, as it's antibacterial properties ward off zits and zit causing bacteria. For a generous helping of this scrub, mix together two tablespoons of honey and one tablespoon of sea salt. Use when showering, and say hello to luxurious skin.

Scrub Tree: After a day at the beach, trying a blend of Olive Oil And Himalayan Pink Salt can get your skin refreshed and glowing in no time. Sunburn and dryness tend to be one of your skin's biggest post-beach problems, so look to antioxidant-rich olive oil to speed up the healing process, while himalayan pink salt scrubs away peeling skin. In a small bowl, spoon together two tablespoons of olive oil, and one teaspoon of pink salt for some serious exfoliating action. Just note, if your sunburn is pretty painful, pick up some aloe vera gel, and wait a few days to try this scrub.

Scrub Four: Next time you have that at-home spa night, a decadent blend of Lemon And Epsom Salt will instantly lift your spirits and leave your skin rejuvenated pronto. Epsom salts are known for their relaxing properties, so mix together some skin brightening lemon juice (two tablespoons) and some epsom salts together (one tablespoon) for your next bathtime treat.

Scrub Five: Before self tanning, using an exfoliating scrub can help your tan set better and more evenly. To get your skin pre-tan ready, scrub down your body with some Brown Sugar And Almond Oil for a sweet-smelling and invigorating scrub.

Scrub Six: A true cellulite buster, Coffee Grounds And Coconut Oil give sagging skin an instant boost with continued use. Simply scrub some mixture (one tablespoon of coconut oil-two tablespoons of coffee grounds) onto the your problem areas, for firmer and tighter-looking skin.