Six Shareable Scents You Can Swap With Your Roomates
Sharing a small dorm space can be tight and difficult at best, so to save room for other necessities, sharing scents can be a fun and convenient way to smell fresh, and definitely save a lot of crucial space.
And while roommates surely can have differing scent preferences, opting for some neutral, unisex fragrances can be something both parties can agree on. For light, sheer and sexy fragrances, here's six shareable scents you can definitely swap with your roommates.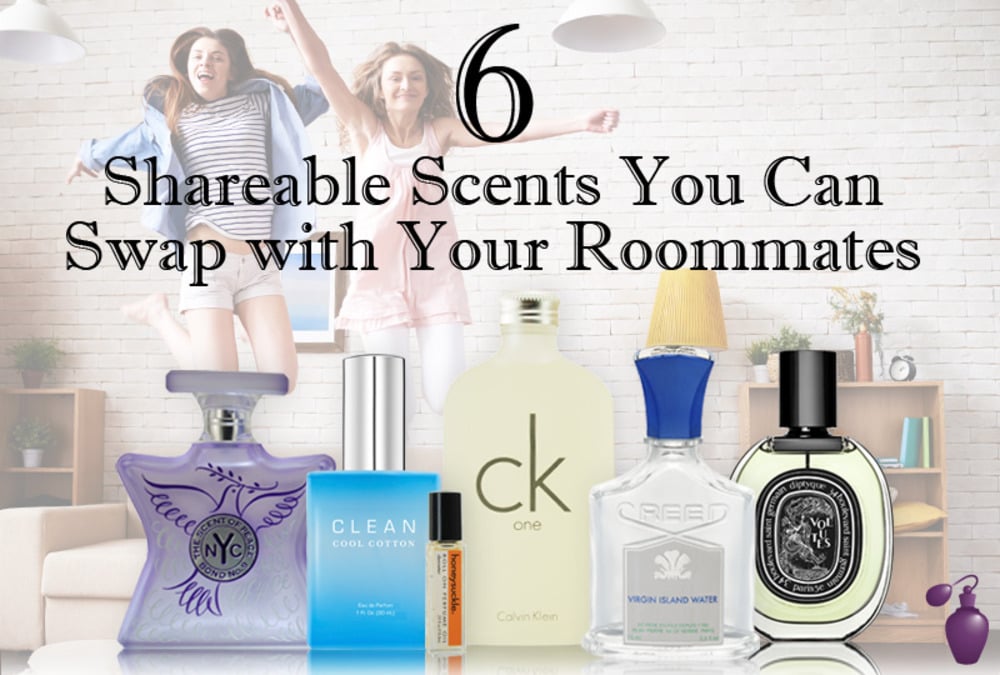 For Everyday Elegance… Overpowering scents can be overwhelming to some, so for a lightweight scent that won't drown out your senses, trust the Bond No. 9 The Scent Of Peace ($190.99) to deliver a soft aroma of blackcurrant and lily of the valley right to your skin.
For Crisp Citruses...Crisp citruses make a great scent choice for informal and everyday occasions, so don't skip out on the Creed Virgin Island Water Eau De Parfum Spray ($204.99), which instantly refreshes with mandarin orange, bergamot and juicy lime.
For Simple And Clean...If you aren't really an intense fragrance lover, choosing a clean and cool scent can give off a relaxed and casual vibe easily. For your new signature scent, try the Clean Cool Cotton Eau De Parfum Spray ($49.99) for delicious notes of mint, lemon peel and green apple.
For Enchanting Florals...Roll on fragrances make a great handbag necessity, so for a grab-and-go essential that will keep any odors at bay, choose the Demeter Honeysuckle Roll On Perfume Oil ($7.99) for a beautiful burst of florals.
For Sensual Spices...If spices are more your thing, share the stunning Diptyque Volutes Eau De Toilette Spray ($114.99) with your buds, as it entices and enchants with mysterious accords of blond tobacco, fresh spices and honey.
For Sexy Sporty Scents...Love that sexy, sporty energy? Channel your inner athletic goddess thanks to the CK Eau De Toilette ($33.99), which goes on clean, and lasts diligently throughout any daytime activities you have planned.