Six Scent-sational Stocking Stuffers
Giving the gift of holiday cheer is always appreciated, especially when it comes in the form of stocking stuffers. Everybody loves the treats that are too tiny for the tree yet special enough for the traditional over-sized, festive holiday "socks." Need some ideas to get you started? Good. Because we've got six scent-sational suggestions to show you.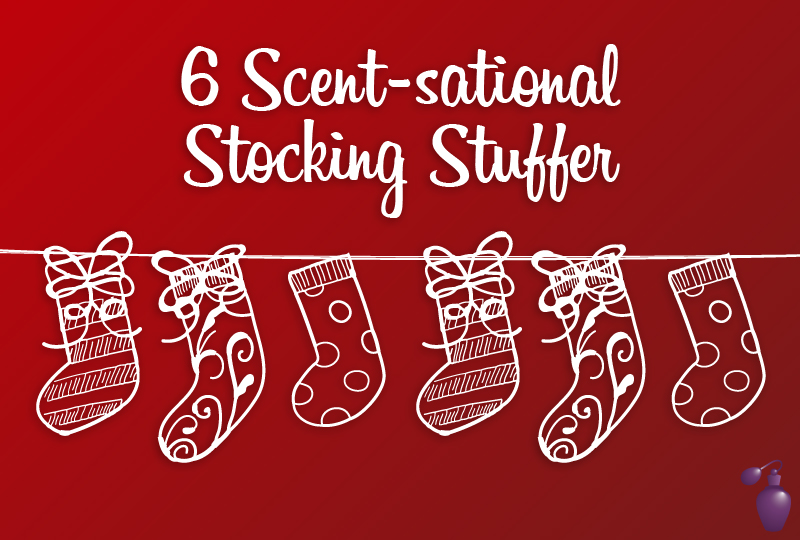 For those on the go, there's nothing more frustrating than not being able to bring their favorite fragrance with them when they are on the road. With the Perfume Travel Atomizer that's no longer an issue since it is refillable and airline-approved.
Candles are always an illuminating present that everybody loves. Slender and chic Tapers Meadow comes as a pack of six. They are 12-inches long and burn for 12 hours too.
Good things come in small packages, like Viva La Juicy eau de parfum rollerball mini. This little baby packs a powerful punch of delightful aromas that glide on with comfortable ease.
Brushing up on beauty is a breeze with Jane Iredale's Mini Dome Brush . Compact and cool, it's designed for highlighting with bronzers or gold shimmer powders and hand crafted with high-quality materials.
Putting your best foot forward is definitely desirable during a season full of hustle and bustle. That's where H2O+ Spa Smoothing Mini Foot Rub comes in handy offering silky relief and calming comfort.
Keep your eyes wide open so you won't miss any of the joy this season. Getting your vision to be crystal clear while in clean surroundings is a cinch to achieve with Tweezerman Stainless Brow Shaping Scissors & Brush.