Six Pumpkin Spice and Everything Nice Beauty Favorites
Think that pumpkin spiced lattes are the only way to the savory-sweet flavor of autumnal pumpkin? Sure, delicious candies and other sweet treats can indulge your palette with ease, but opting for pumpkin spiced beauty products are yet another way to enjoy the popular seasonal flavor.
Whether you prefer lifesaving skincare essentials or some warming candles, there's countless ways to bring the fall spirit to your everyday routine. To easily satisfy your pumpkin spiced everything fix (hey, we aren't judging!), here's six products to properly set the mood.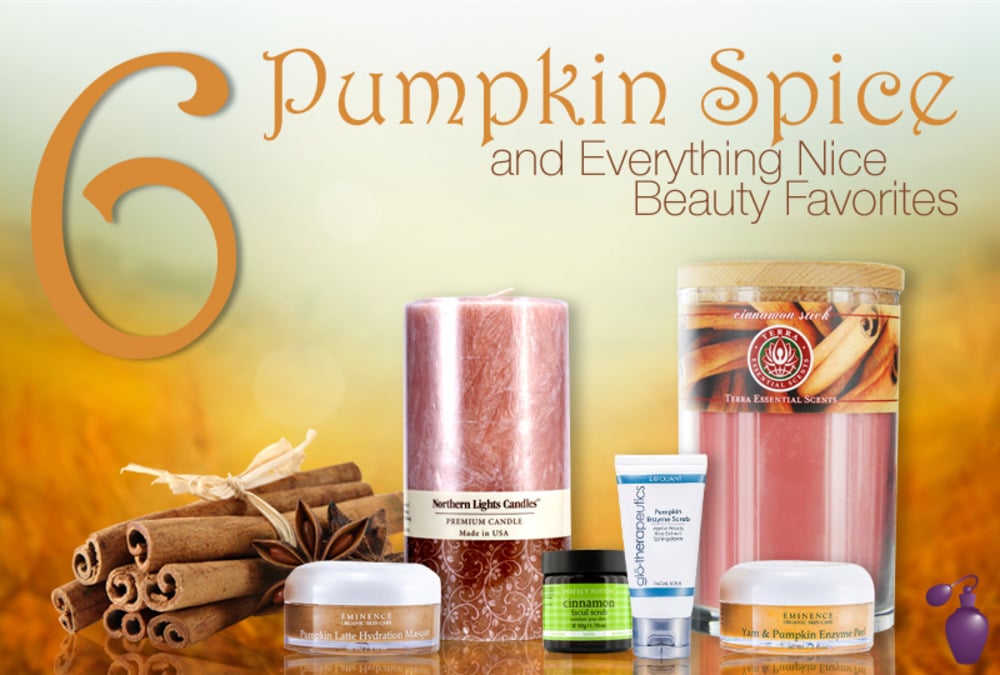 For Rejuvenated Skin...To give your serums and facial washes a break, the Eminence Yam & Pumpkin Enzyme Peel ($48.99) helps dissolve dead skin cells, while promoting new cell turnover in return. And being that pumpkin treats your skin to vitamins such as Vitamin A and Vitamin C, you can expect to have a glowing, gorgeous complexion with continued use.
For An Effective Scrub… Easily remove dull and flaking skin thanks to the Glotherapeutics Pumpkin Enzyme Scrub ($34.99), which utilizes pumpkin enzymes, date seeds and jojoba beads to soften and smooth your complexion. Likewise, the Perfect Potion Cinnamon Facial Scrub ($28.99) pampers and exfoliates the skin with cinnamon and polished walnut shells.
For Savory Scents...To fill your home with mouthwatering spices, try the Northern Light Candles Sandalwood Spice Scented Candle ($14.99), which delivers a clean and fragrant burn for up to 90 hours. Similarly, the Cinnamon Stick Soy Candle ($17.99) treats the senses to a soothing, spicy blend of cinnamon and spice oils.
For Intense Hydration...The dry and cool air of fall can leave our skin dehydrated and severely dry. To pump back any lost moisture back into your face, the Eminence Pumpkin Latte Hydration Masque ($55.99) treats chapped skin to a puree of Vitamin E and Omega 9 nutrients.