Silver and Gold Beauty
While the holiday season usually brings shades of red and green to mind, it can be difficult to bring such festive colors into our everyday looks. And sure merry shades like these look fantastic on your nails, but if you're searching for a seasonal palette that you can wear for both work and play, opting for a silver and gold palette makes a good alternative to the usual Christmas colors.
No matter your skin tone, wearing silver and gold can be surely flattering, if worn properly. Looking for subtle yet stunning ways to wear silver and gold tones? Here's six products to achieve that festive look easily.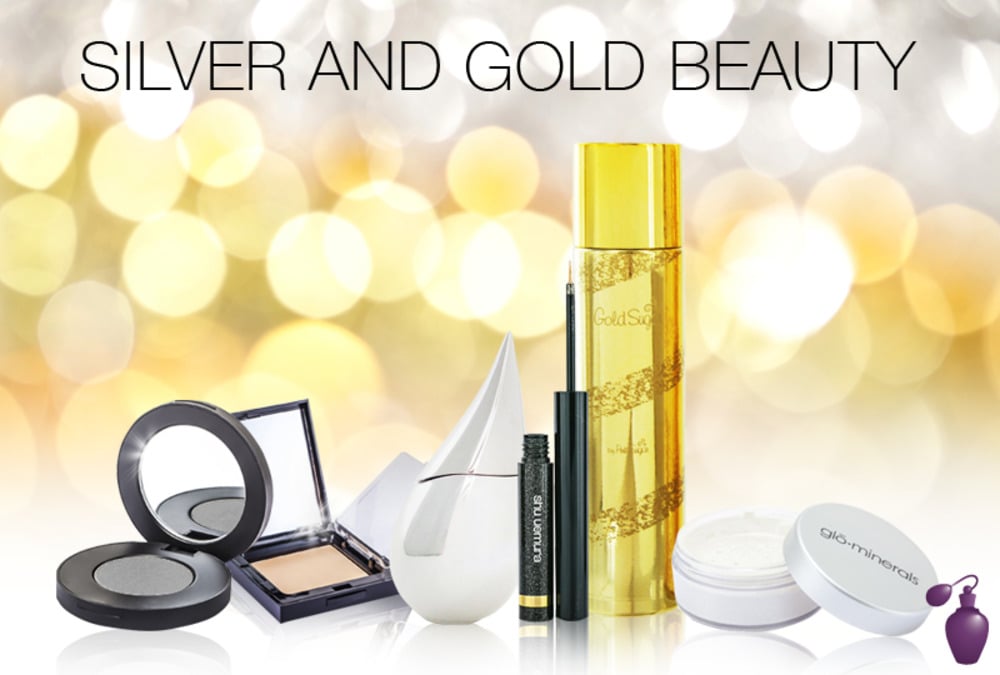 Youngblood Pressed Individual Eyeshadow, Platinum ($18.99) Upgrade your smokey eyes with a pop of silver shadow. And great for any New Year's Eve looks coming up, this basic shadow doesn't crease, or smudge upon application.
Fusion Beauty Ultraflesh Ninja Star 18 Karat Gold Dual Finish Moisturizing Powder, Suffused ($30.99) Looking to give your complexion a boost? This 18 Karat gold powder gives skin an instant burst of warmth and radiance.
Glominerals Glodust 24K Highlight Powder, Silver ($46.99) Prefer a cool silver tint to your complexion? This loose powder brings that icy snow kissed look to your eyes and cheeks, without looking too unnatural in the process.
Shu Uemura Metal Ink Liquid Eye Liner, G Champagne ($41.99) For a changeup on your go-to cateye, this champagne colored liquid liner provides a sparkly edge to your lids.
La Prairie Silver Rain Eau De Parfum ($88.89) Your signature scent also gets the silver treatment thanks to this sizzling scent, filled with an alluring fusion of red peppercorns, indian tuberose and tonka bean.
Viva La Juicy Gold Couture Eau De Parfum Spray ($73.99) Feel absolutely irresistible thanks to this stunning scent, laced with notes of golden amber, melted caramel and vanilla.