Shop the Pinterest Look
So you want to look like a Victoria's Secret Angel, heavenly and perfectly contoured? Well we can't help you with the flat tummy and legs that go for miles, but we can help you get the pretty structured, contoured beauty look. The prep for these Angels are no joke, but what's really no joke is how easy these steps are to get the look...read on to see how easy it really is!
So you want to have a face of a celeb? Their (almost) #1 tip and trick of the trade is correctly highlighting and contouring the face; you will need to highlight certain features and hide others. Using these simple technique, you'll be able to emphasize your angles using bronzer, blush, and a highlighter.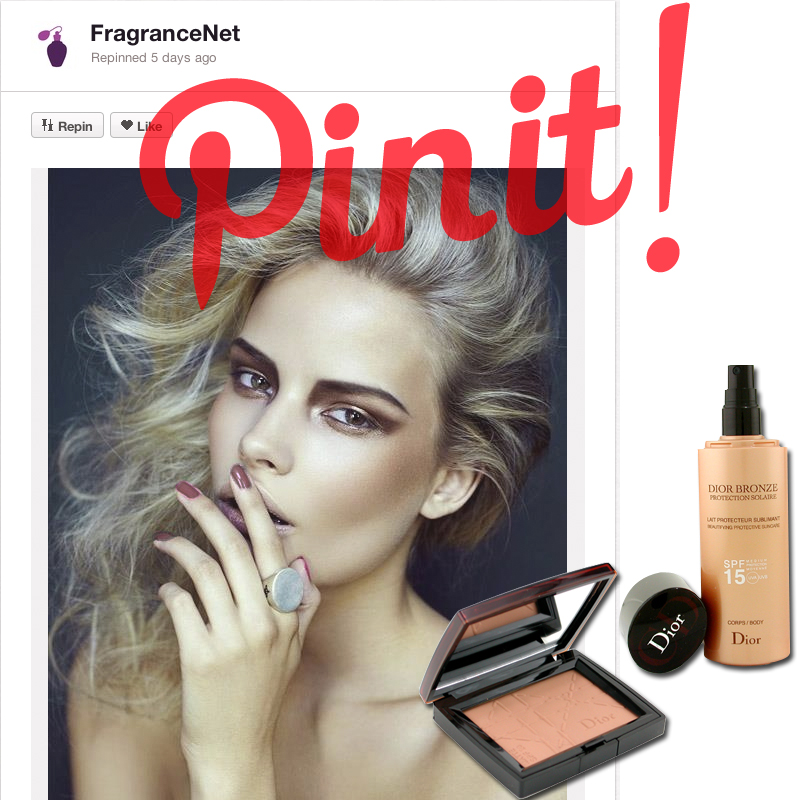 BRONZER: Bronzer is an amazing way to contour, especially because it is usally a few shades darker from your actual skin tone. Once you've picked out your favorite bronzer (TRY: Christian Dior's Bronze Matte Sunshine Bronzing Powder), under your cheeckbones or parallel to your jaw line, diagonally sweep across the bronzer with an angled contour brush.
Also sweep on both sides of your nose, from the bridge straight down, (this makes your nose look longer and thinner).
Lastly, use the bronzer on your jaw line, as well as under your chin. This will make a round face look more elongated.
BLUSH: Take it up a notch, literally, with the blush now. Sweep the blush right above where you applied the bronzer on your cheeks. Try Lancome's Blush Subtil, these come in a variety of colors that work wonders!
HIGHLIGHTER: The last contouring details is the most important.
Add a dab to the bottom and top of your lips.
Add a small dot to the tip of your nose
Apply to your brow bones
And those cheeks! We're not done with those yet...make them really stand out by adding highlighter above your blush.

See for yourself. Start to notice all those celeb pics you go ga-ga for, notice the line of bronzer, blush, and then highlighter on their faces. Once you master this tip, you'll feel red carpet ready -- start shopping for these 3 beauty goods!