Seven Ways To Bring Some Fall Into Your Beauty Routine
Unlike summer beauty looks which boast glowing sun kissed skin and bold colors, fall beauty thrives on a deeper and dramatic energy which runways can't seem to get enough of. And featuring much darker beauty staples such as wine stained lips and bold and intense liner, this year's seasonal looks are definitely more sophisticated alltogether.
But instead of rocking intense liner and a striking berry lip all in one shot, remember that there are simple ways to bring pops of fall beauty into your everyday routine without overdoing it. So, whether you're in need of a new hairstyle or are surely looking to upgrade your brow game, here's seven easy ways to bring some fall into your daily regimen.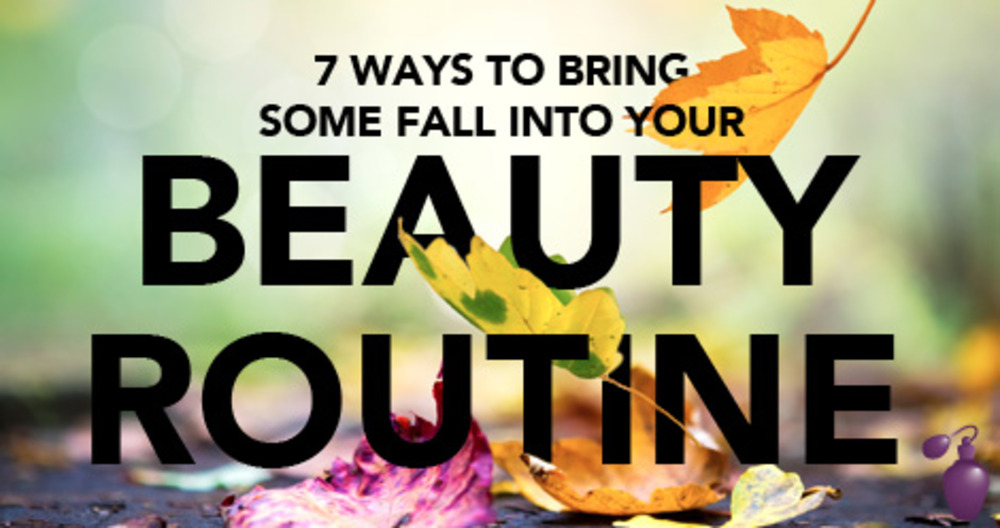 Luminous Skin: Dewy and glowing skin may be on the fall beauty forecast, but this is definitely one look you can wear all year round. While you can surely mix a highlighter and moisturizing foundation together, selecting a illuminating foundation can also warm up your complexion, without the added mess. For a radiance boosting product, we love the Fusion Beauty Ultraflesh Shine Box Highlight & Shimmer Collection ($32.99), as it gives you a natural looking glow, without looking too done up or caked on.
Feathered Brows: While bold brows have defintely made a comeback, a more feathered brow is a fall beauty favorite that keeps on giving. While still sporting a strong arch, feathered brows often look more natural, while still managing to turn heads. To get that sexy brow easily, try the Laura Geller Baked Brow Tones With Double Ended Brow Brush kit ($12.99) fills in sparse brows with a natural looking tint.
Berry Lips: A seductive berry lip is another fall essential, but it can look a bit harsh if applied incorrectly. For a much lighter and easy to apply product, try Nars Audacious Lipstick in Janet ($38.99) which provides a sultry wine color onto your cheeks and lips.
Sleek Pony: Unlike summer's beachy waves which scream texture and Bohemian chic, fall hairstyles call for sleek sophistication in contrast. To give your usual ponytails some autumn edge, opting for a sleeker style is a sexy 'do anyone can pull off. For a side-parted ponytail a la Kim Kardashian, the Sexy Hair Healthy Sexy Hair Soy Paste Texture Pomade ($15.99) helps hold your pony into place, while keeping frizz and flyaways at bay.
Intense Liner: Autumn eye looks tend to be on the seductive side, so you'll definitely want to keep some liner on hand to achieve any of the season's most coveted looks. For perfectly lined eyes, the Clinique Quickliner ($18.99) achieves both smokey and cateye looks easily.
Mod Metallics: Tto give your lids some added vampy glam, metallic shadows can accent your eyes with some dazzling sparkle. For a glimmering shadow that can help boost your liner, choose the Estee Lauder Pure Color Gelee Powder Eye Shadow In # 05 Cyber Green (Metallic) 9g/0.3oz ($31.99) for a sexy fall eye look.
Fall Scent: We're never truly ready for fall until we add a deeper fragrance into our regime - like Versace's Crystal Noir ($70.99). It opens with an earthy gardenia burst with a touch of coconut and you experience more subtle notes of musk, amber, patchouli and a touch of cedar as the fragrance fades.