Self Tanner Tips, Tricks and Product Picks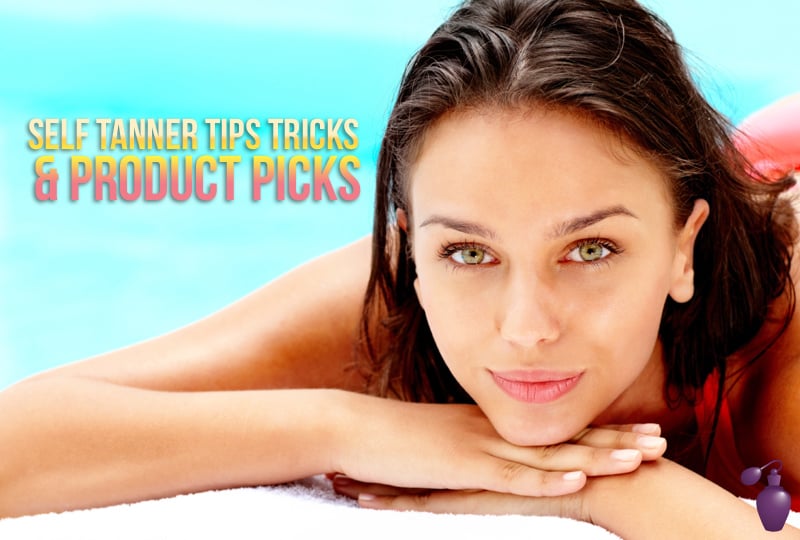 A deep, radiant tan is one of spring's biggest beauty staples, so if you're dreaming of getting that topical bronze color, it's never too late to get glowing now.
Just like lipglosses, color balms, and lipsticks; there are many types of self tanners on the market. However, depending on how dark you want your color; one should always be aware of the type of product that best suits your needs.
To start off any tanning excursion, it's best to start with clean, exfoliated legs. Sure shaving can leave your legs velvety-smooth, but for best product application, it's best to use a body scrub like the Aquolina Pink Sugar Glossy Body Scrub, ($3.99, fragrancenet.com) to remove any dead skin cells.
To help you choose your ideal tanning product, we've rounded up different tanning products to try, for unbeatable color. Whether you want something light and sheer,or deep and tantalizing; here's how to self-tan like a pro.
Tanning Gel
Tanning gel formulas can give skin that healthy glow, without looking unnatural. Often non-oily, and setting in just a few hours, this product is great for those who are seeking just a glaze of honey bronze. For that sun-kissed look, we love using the Clarins Self Tanning Instant Gel, ($29.99, fragrancenet.com) as it's shimmering formula absorbs into skin rather quickly.
Tanning Lotion
Tanning lotions are great for those seeking buildable color, so if you are looking for that deeper tan, be sure to add tanning lotions or creams to your beauty shopping list. To achieve that tropical color, we're crazy for the Fake Bake Platinum Face Anti-Aging Self Tan Lotion ($27.99, fragrancenet.com) as it gives your complexion a youthful bronze without clogging your pores.
Tanning Mousse
Another quick and painless form of tanning, tanning mousses are great for achieving one-time looks instantly. Lightweight and best applied with a mitt, we recommend using the fast-acting Body Drench Quick Tan Instant Self Tanner Bronzing Mousse Medium/Dark ($18.99, fragrancenet.com) for flawless medium-dark color.
Tanning Oil
Best used for a light dosage of color, tanning oils give your body that light radiance you crave. Not as long-lasting as some other bronzing products, you can always spray on this oil throughout the day to rev up your color. For that sheer bronze, use the Christian Dior Bronze Self-Tanning Oil Natural Glow ($39.99, fragrancenet.com) to get that natural-looking finish.
Tanning Spray
Like tanning oils, self tanning sprays can help maintain your tan longer. Strengthening any existing color you may already have, a portable spray can enhance your bronze wherever you go. For a moisturizing yet effective spray, pick up the Guinot Self-Tanning Spray For Body ($33.99, fragrancenet.com) for a healthy tanning boost.