Scents That Work From Day to Night
We have read countless blog posts and magazine articles about how to go from day to night with a work outfit or a day makeup look, but hello? Fragrances always get neglected, but honey no more. How do you go from day to night with perfume?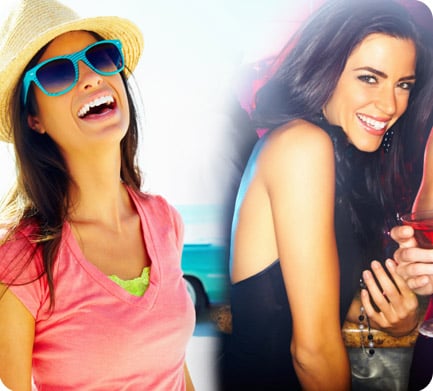 First, you can take the obvious approach. Go with an eau de toilette version of your favorite day scent and snag the stronger version or an eau de parfum, for night. You can do Gucci Guilty for day and spritz some Gucci Guilty Intense for a more 'intense' fragrant scent for night. Another fave day to night switch? Flowerbomb by Viktor and Rolf for day and bring on the Flowerbomb Extreme for night.

Want to take the not so easy and obvious approach and have a little bit more fun with layering? Here is where you should take into consideration the fragrance notes in the scents you have. You can check your fave scents on our site and view the notes, this will help you a ton. With this approach, wear whichever day scent you prefer and choose an evening perfume that carries forward a main note of the day fragrance. So, try Prada Infusion d' Iris for day (with notes of mandarin orange, orange blossom, cedar, and iris) and for a romantic evening, Guerlain's L'Instant De Guerlain, (which has notes of sweet spice and orange flowers). This is a top secret tip to layering your scents perfectly , going from day to night!
Do you have any fave day to night perfumes? How do you do it?