Scent Spotlight: Dark Purple by Montale
Some you may be mourning the loss of sunshine, shorts, and flip-flops, but the mere thought of scarves, boots, and leather jackets has us jumping for joy! But even more exciting than the wardrobe change is an updated beauty routine – including fragrance. The summertime is all about fresh and crisp scents, but for the colder weather, try switching things up with something warmer, maybe even a little spicier. A great transitional perfume - and our current scent spotlight – is Montale Paris Dark Purple perfume.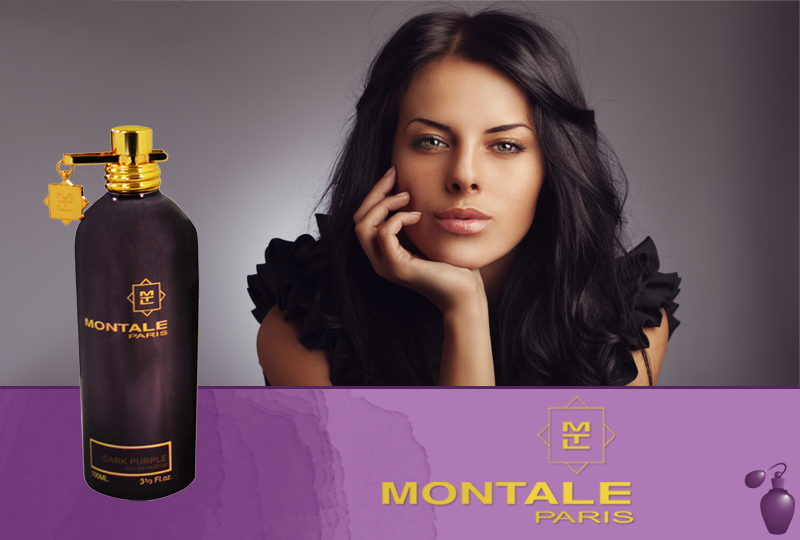 Montale Paris Dark Purple is a mysterious and sexy fragrance released in 2011 and created by perfumer Pierre Montale. The opening of sweet plums and fresh oranges mingle with a heart of rose petals, bourbon, patchouli, geranium and a red fruit cocktail. Transforming Montale Paris Dark Purple from a bright perfume into something better suited to its "dark" moniker is a dark, earthy base of teak wood, white musk, and grey amber. Montale Paris Dark Purple is great to wear day or night and it is important to note that the rose petal notes are not the same, powdery ones grandma wears and the patchouli is far away from "dirty hippie."
If you're into sweet, fruity, or floral fragrances during the summer and are looking for a way add some depth to your fall/winter scent, Dark Purple by Montale will make a wonderful choice. It perfectly captures everything we love about the chilly weather in the form of a perfume – how about you? What do you look for when switching scents?