From Runway to Workday: Bright, Bold Lip
Working in an industry that is so fast paced, and can be very influencial on the products we buy and wear today, it can make it hard at times to be trendy yet professional for work. What do I mean exactly? Well, in a workplace, we all know some of the runway trends just WON'T cut it in the office environment. So how do we take the runway looks and trends and turn it into something we can wear on a daily basis, even if it means wearing it in the office? That is something I deal with on a daily basis, and in this post, I will help inspire and help you too, get away with taking the bright bold lip trend and wear it to work!
Bright lips were on the Spring 2012 runway in a big way, with designers like Betsey Johnson, Richard Chai, and J.Crew, just to name a few! Would it be totally rediculous to wear them yourself?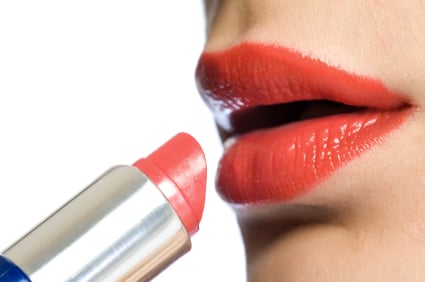 Not one bit! So let's get started!
Pick your favorite bright lip hue, whether it be red, pink, orange, or even purple, go with it and have fun! I personally love the Joey New York collagen boosting lipstick in show time & Laura Mercier lip colour in passion, these will provide a balanced, trendy makeup result.
With a bold lip, you want to keep everything else really neutral, so stick to nude, natural colors for the eyes and face and take it easy with the rest of your makeup. The key to the bold lip look? Keep the look matte, don't apply gloss! The gloss will make the color wear off easily and will require upkeep throughout the day...and who really wants to go to the bathroom 5 times a day (at least) to check that your lip color is still on? Not me(and surely not your boss)!
So take these tips and sit, working pretty! Let me know which is your fave Spring 2012 runway trend in the comments section below & which trends you plan to wear from the runway during your workdays!